Moms are seriously our superheroes and our biggest cheerleaders; we simply could not live without them.
This Mother's Day, for those looking to find the perfect gift that moms will love (and use!), look no further. Lush has everything you could possibly need to fill mom with gratitude, literally.
Buy Lush at lush.com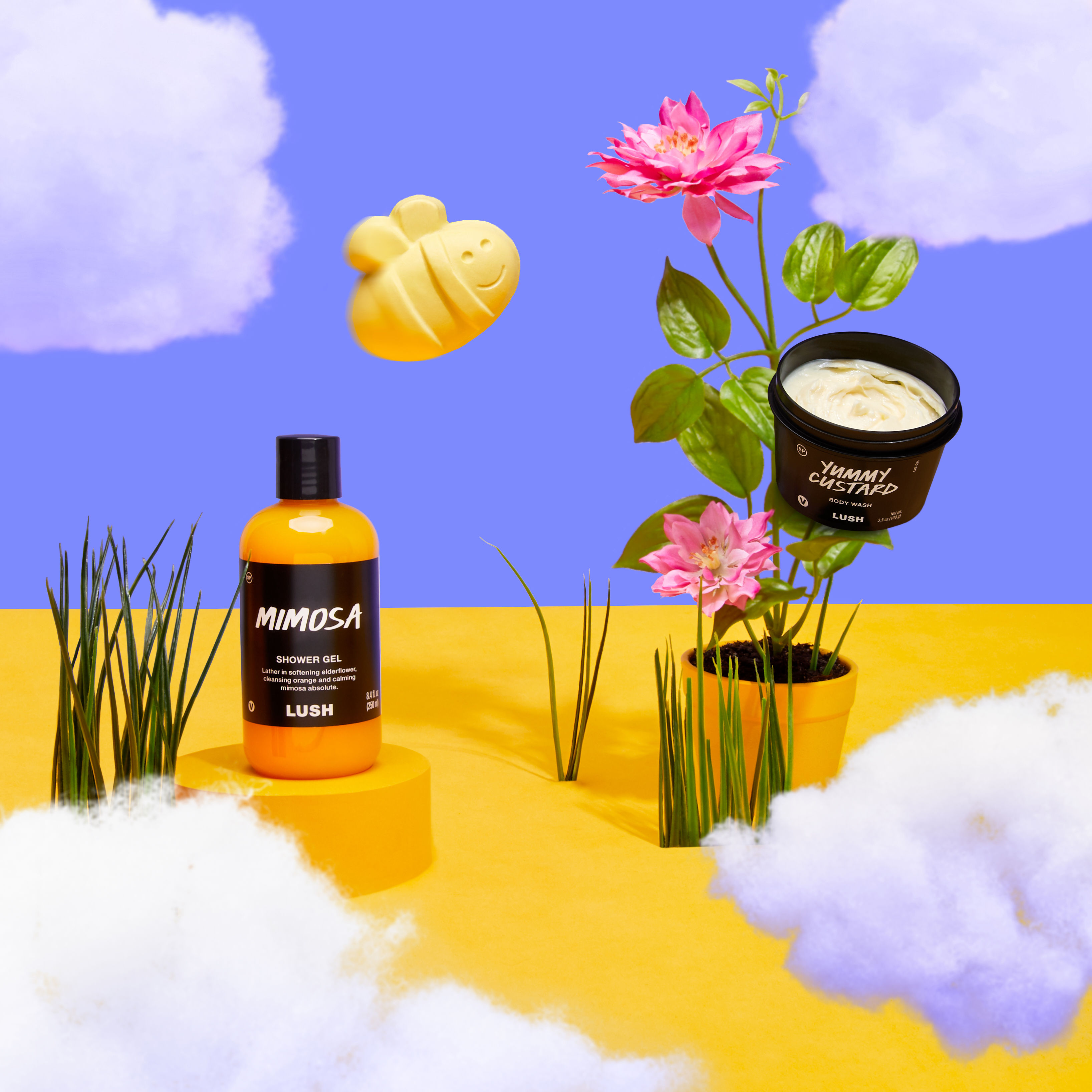 One of the most beloved cosmetics and personal care brands, Lush is well known for its bubbles and vibrant, personality-packed beauty products. You're probably familiar with its freshly made natural products that so many people rave about – and for good reason. The brand is committed to ethical and fresh beauty products, and is truly an advocate for positive change in the world.
The love we have for Lush never ceases to endure, and with that, there's no better gift for mom than the best of the best. Whether it's a relaxing bath of sweet flowers or an invigorating diet of wild citrus, Lush's Mother's Day selections are sure to impress.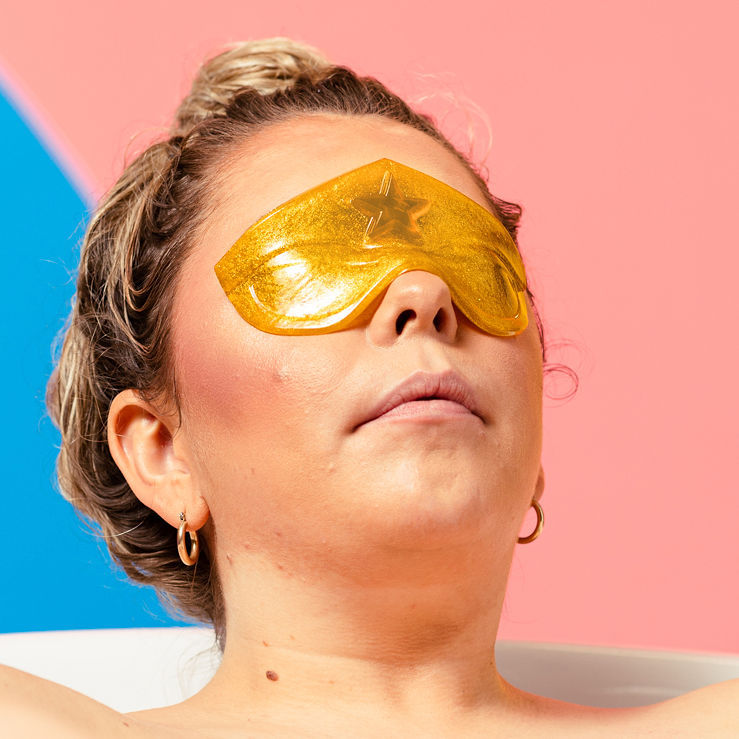 Bring me sunshine: nothing but smiles
Orange, are you happy to have bubbly fun? If you want to give mom a little bit of everything, the Bring Me Sunshine set is the perfect choice to deliver the totally immersive Lush experience. From gelatinous body wash to oh-so-gentle balms to a solid shampoo bar, this set has it all.
Lush calls its scent "juicy, sweet orange ice cream enjoyed on a chilly spring day" — and we totally agree. If there was ever a scent for what a dreamy day in May would be like, this is it.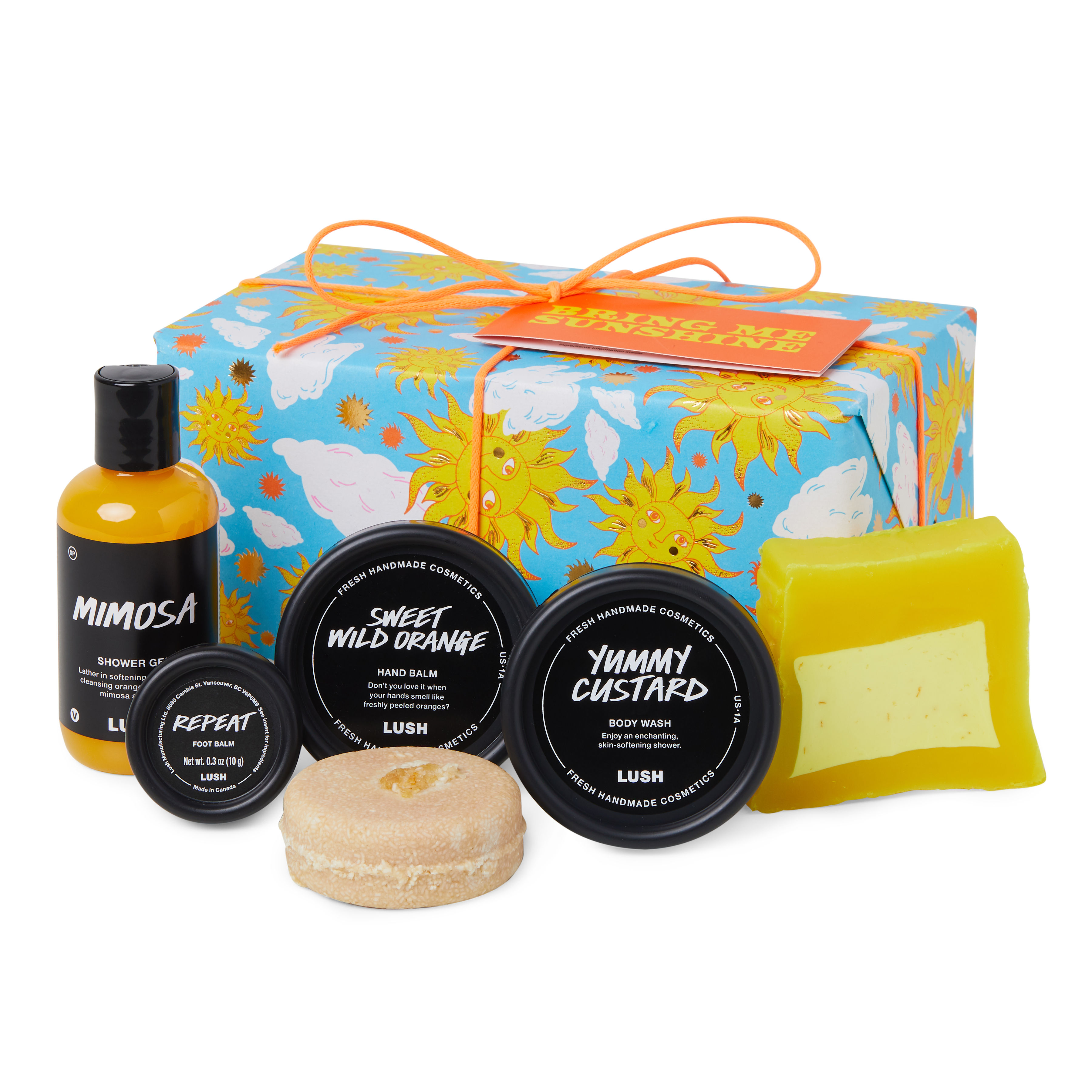 Buy the Bring Me Sunshine Gift Set here.
Yummy Custard: The Body Wash
This jar of body wash looks and smells like custard, without overdoing it. Not to be cliché, but it's so good I could just eat it.
A dessert-like body wash that's designed to be super hydrating, Yummy Custard will leave your skin feeling softer than it's ever been. Infused with "creamy oat milk and soothing aloe vera", this pastry cream is made with the healing powers of nature. Plus, its vanilla extract envelops you in that warm, fuzzy feeling.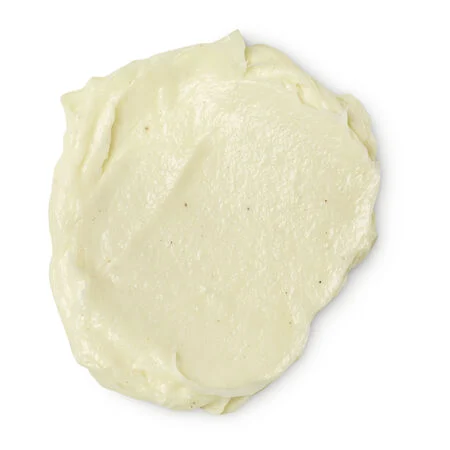 I love that this body wash almost feels like a lotion and is so soft and smooth. Nothing is more comfortable than the scent of delicious homemade cream desserts!
Rehearsal: Foot Balm
Winter has left us with dry, ashy skin, but Lush Foot Balm can fix it all in one swipe. This bright orange balm smells of orange candy. It has a waxy, smooth texture and easily melts into your skin.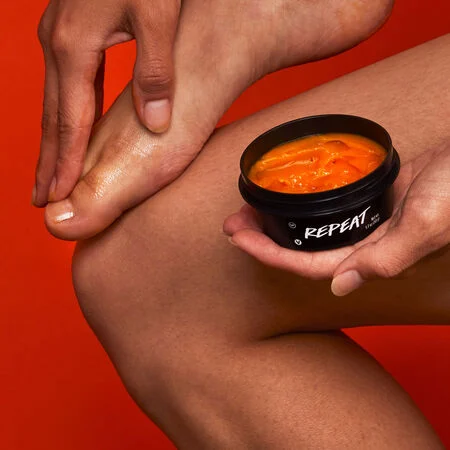 "Castor oil lubricates tough skin and cuticles while glycerin locks in moisture and orange peel wax protects and protects," says Lush. This potty really works its magic and is great for all other dry spots, like elbows.
Lemon Zest: The Soap
There's nothing better to start your morning than the scent of juicy, zesty lemon – it just puts you in that good positive mood. This block of soap is also yellow and cheerful in real life and has a citrus scent that you might spot from a mile away.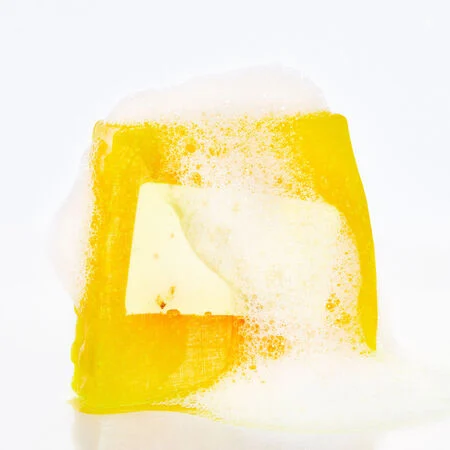 This bar soap is palm oil free because Lush is first and foremost a defender of our planet. "Our organic and fair trade cocoa butter is grown by farmers in Eastern Congo (DRC). We pay a premium that allows them to invest in their local communities," says Lush. In turn, the soap is ultra-hydrating and keeps them soft all day long.
Sweet Wild Orange: The Hand Balm
This orange-scented hand balm smells like the height of contentment. Soft and sweet, this hand cream is perfect for everyone. "This lightweight balm is made with a blend of nourishing almond oil, coconut oil, and glycerin to hydrate and soothe dry, over-washed skin," says Lush.
My favorite thing? It's easy going and not greasy at all, and is perfect for occasional application on the go. My hands are just ten times softer and the difference is quite noticeable.
Mimosa: The Shower Gel
Rise and Shine! Mimosa Shower Gel is perfect for mornings when you're up and ready to dance to your favorite jam. This beautiful orange shower gel is infused with fresh orange juice, floral elderflower and wine lees oil.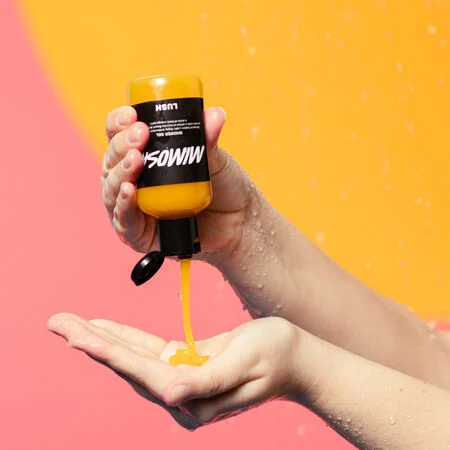 This bright orange gel is perfect for feeling perfectly clean and refreshed. Squeeze out a dime-sized dollop, lather up, and start your day with a little pep in your step!
Honey, I washed my hair: the shampoo bar
I honestly didn't realize how much of a game changer a shampoo bar would be until I tried Honey, I washed my hair – and I don't think I'll ever go back! This bar shampoo creates such a foamy lather that instantly envelops your hair in this soft, calm scent.
With an easy-going honey caramel scent, this bar is infused with real fair trade honey that completely locks in moisture. My hair is so much smoother and less frizzy, and my locks stay soft longer.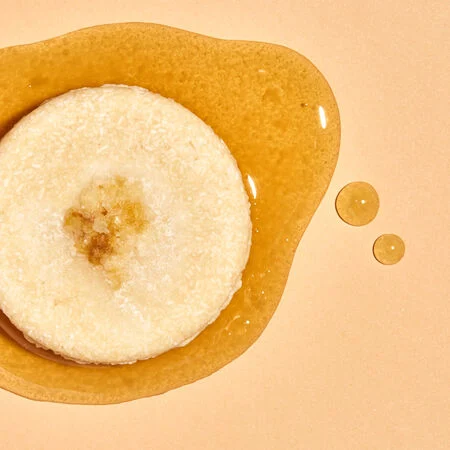 Plus, this bar will seriously last you for quite some time. According to Lush, "This strong, self-preserving bar will last up to 80 washes (that's the job of three bottles of liquid shampoo!) and requires no packaging." Our answer ? One word – impressed.
Sakura: springtime serenity
Nothing says spring like beautiful cherry blossoms – and Lush's Sakura set encapsulates that hopeful spring feeling in one three-piece delight.
Buy the Sakura Gift Set here.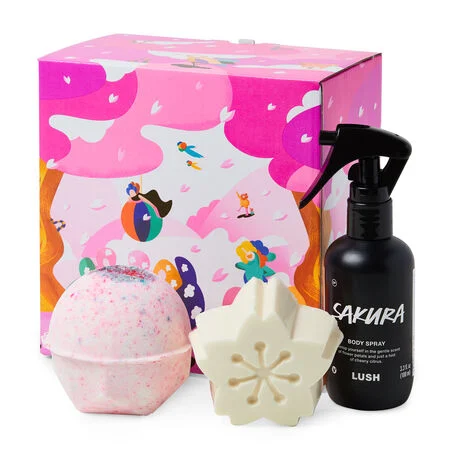 From a grizzly bath bomb to a creamy hand soap to a body spray, the Sakura set is as sweet as it gets.
Sakura: the body spray
I'm not kidding, it's got to be mom's new favorite scent. Sakura is the Japanese word for cherry blossom, and this body spray is all about that light, uplifting feel. With this body spray, mom can "savor the beauty of the annual eruption of sweet, delicately scented flowers that combine sunny lemon oil, sweet mimosa and intoxicating jasmine."
My favorite thing to do is spray it on after a Lush shower, especially in wet spots; it instantly brightens me up and I feel so fresh. Nothing gives off the best after-shower vibes than this.
Sakura: the bath bomb
This beautiful snow-white bath bomb is tinted with flecks of blue-green and red, which adds a touch of bright spring. The sensational scent of cherry blossoms is packed into a fizzy bath bomb, perfect for mom to unwind.
A scent Lush calls "soft florals with a hint of bright lemon; like laundry hanging out to dry in the sun," the bath bomb is all about enjoying the little things in life. I love the delicate lemony scent of the bath bomb – it's so relaxing and perfect for a deep soak and a refill.
17 Cherry Tree Lane: The Soap
This is the soap that everyone is in love with – and for good reason. 17 Cherry Tree Lane soap is shaped like a snowflake or a cherry blossom blowing in the wind, if you will. It's pure white, has a nice smooth solid consistency, and smells so good you feel like you're walking through a grove of cherry blossoms in real time.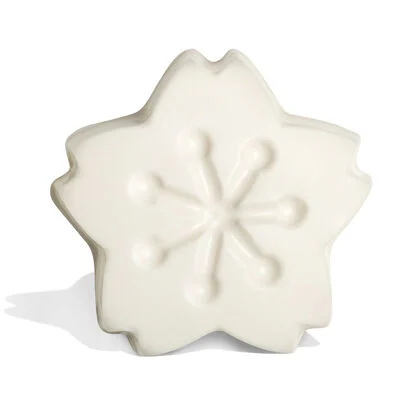 My favorite thing is how moisturizing the soap is; it lathers so well and is so creamy, and doesn't strip sensitive skin. After washing and drying, your hands will feel really clean; the difference between Lush bar soaps and any other liquid soap is simply amazing!
love your mother
Don't forget to hug and kiss your mother figures this Mother's Day, and thank them for all they do for us!