Baking is a new hobby that I recently discovered. During this time, many people have probably chosen the same hobby. I'm going to give you some simple baking recipes you can try during quarantine. Most of the ingredients you can probably find in your own home. If you are bored and need good food, you will love this article.
1. Edible Cookie Dough
When you or your parents baked regular chocolate chip cookies, didn't you always want to eat the cookie dough? I bet sometimes you even did. Maybe you go out for some ice cream, and just your luck they have the cookie dough ice cream. You taste it and it's delicious, never tasted anything like it. But it's not the same. The cookie dough is too original and no replica will ever taste the same. Just imagine for a second that you could actually eat all the cookie dough, how good that would taste…
Well, you can make that fantasy come true, with a little help from Family Fresh Meals! It only takes 5 minutes and the result is delicious!
Do not hesitate. Just tap the link, I mean, it's right there.
2. Chocolate Nutella Cake
(I wouldn't recommend this recipe to anyone who hates Nutella).
This one takes longer to make, but believe me, it's worth it in the end.
Does the term Nutella Cake sound like an appetizing dessert? Instead of just Nutella on bread at one point or another, you're making a cake that's literally covered in Nutella. A dream come true. With just 3 ingredients, you can make an entire chocolate cake with plenty of free time. What if your loved ones are gone and you need a dessert to serve but don't want to create something that will take you hours? The solution is within your reach thanks to my wonderful article. Nutella cake won't be the only solution, from this list there are several desserts you can scrounge to make it look like you've wasted hours on it.
https://www.mashed.com/75763/3-ingredient-nutella-chocolate-cake-recipe/
One hour, that's all.
3. Rice Krispie Treats
On some holidays, my grandma brings home a big batch of Rice Krispie treats. Our family always finished them in two days, they are just too tasty. Thanks to the coronavirus, I haven't had one in a while. So I took it upon myself to learn the recipe so I wouldn't have to wait to taste it again. I gathered the ingredients from our local grocery store and made it myself! Anyway, just to let you know, any regular cereal will work with this recipe.
I did it myself, licking the spatula as I went.
It was one of the most divine tastes. If you don't like this recipe, then I don't know what to say. You are crazy.
https://www.kelloggs.com/en_US/recipes/the-original-treats-recipe.html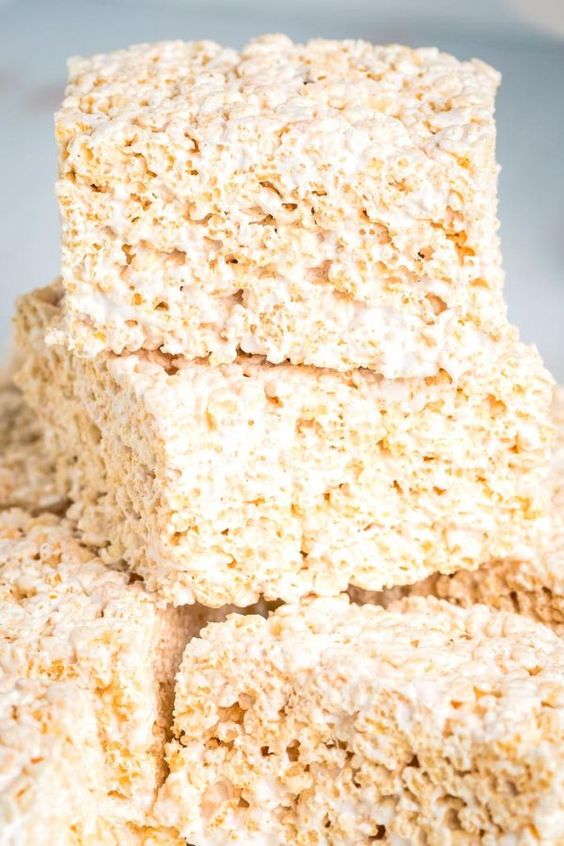 4.Fudge
One word to describe everything. Rig. It's not exactly a pretty word, but it sums up precisely what fudge is. Iced chocolate with condensed milk carrier to keep it together. Simple, yet can act professionally when served on trays or racks. What I've always loved about fudge is how some Google images look so smooth and delicate, almost satisfying. Only someone truly passionate about baking would have the patience to make it so uniform and satisfying to the human eye.
Try making yours the same way at Chocolate Chocolate!
Personally, I prefer the Cookies 'n' Cream Fudge, so I thought I'd put that in too: https://www.allrecipes.com/recipe/77307/cookies-n-creme-fudge/.
5. Homemade vanilla ice cream
Can't buy it at the grocery store? Do it yourself! It's easy and tasty! You may be wondering: ice cream recipes are complicated, I can't make them myself.
You think about this because when you search for ice cream recipes, it comes up with all those complicated recipes that would take you longer than necessary. I found one that will take you just over 15 minutes of your time and you've got your after-dinner dessert whipped up faster than you can say ice cream. Half and half cream may not be as easy to put together, but you can find something!
I actually got this recipe from an online school assignment, once I finished it I started using this recipe more frequently as it tasted somewhat similar to real ice cream. After that, I just searched for it online and found it. It just proves that schoolwork isn't all bad.
https://www.delish.com/cooking/recipe-ideas/recipes/a54721/ice-cream-in-a-bag-recipe/
I suggest you shake the bag a little longer than necessary and add a little more vanilla so it tastes more like vanilla ice cream.
6. Oatmeal Cookies Recipe
With the right recipe, oatmeal cookies can taste delicious. I used to think oatmeal cookies were just chocolate chip cookies minus the chocolate chips. I left saying it's the same thing, but it's not. Without chocolate chips, cookies aren't as tasty as they might seem. For the oatmeal, you basically need the same ingredients but with a few tweaks.
Such a dessert is loved by many; it's rare that you find an oatmeal cookie hater. Their club does not have many members.
On this list, my favorite has to be the classic oatmeal cookies. Especially the ones that come out of the oven. You know when the center is still gooey when they're so hot your fingers burn to the touch. This is when they taste the most like the cookies they are.
These cookies will become your new favorites once you taste them
https://www.ricardocuisine.com/en/recipes/5670-oatmeal-cookies-the-best
I'm sorry if this article made you hungry.