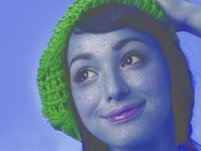 Samsung's ST550, ST500 and ST1000 digital cameras are guaranteed to "look good" 🙂
It doesn't matter if you get up early in the morning or stroll on the beach without makeup to take full advantage of all the rays of the sun. Samsung Columbus series cameras, "I am photographed, how do I look without makeup, will my acne be too obvious or how do I cover my bruises under my eyes?" put an end to these worries. Offering a unique and unparalleled user experience, these 3 functional cameras, with the "Perfect Portrait System", are a cure for one of our most frightening dreams. The system, which consists of four key features, allows you to remove unwanted elements such as wrinkles, freckles, moles and acne from the face of the person being photographed with Samsung's Beauty Shot feature , while saving you from wasting time on special photo tricks. before sharing your photos on social networks. While Columbus cameras capture your best smile with the Smile Capture feature, they also manage to capture the sexiest look of your stretched portrait while you wait, with Blink Capture technology.
In addition, the risk of spilling over into crowded group photos such as graduation and award ceremonies is no longer eliminated… Columbus cameras, which incorporate innovative autofocus and detection technologies Samsung's Face Intelligence automatically adjusts focus to detect who has taken the most photos. photos and focus directly on that person. allow. Additionally, you can expand this feature to a maximum of 20 people. Isn't that great?
You may be interested

The most important question: OK or continue?