I've read my fair share of romance novels over the past few years and by far my favorite genre is contemporary. With realistic situations, relatable characters, and good pacing (no boring world-building at first), there really is nothing quite like snuggling up with a romance novel and living vicariously through book characters. Whether you want a cute and tasty read or are just looking to find a new reading partner, this list has something for everyone. Below are 10 of my favorite contemporary romance novels, including young adult and adult fiction, in no particular order.
1. "Bfriendly material" by Alexis Hall
Luc O'Donnell is the son of two famous musicians and his reputation has been dragged through the mud. With his estranged father back in the spotlight and his job on the line, he needs help restoring his image. Enter Oliver Blackwood, a friendly, respectable and ethical lawyer. When the two would benefit from having a date at important events, they decide to make a deal and be temporary fake boyfriends. Alexis Hall takes the overused rom-com cliché and turns it into a goofy, hilarious, and witty story. I laughed so many times while reading this book, and with flawed and lovable characters, this novel is truly a memorable and sparkling love story.
2. "Four doors down" by Emma Doherty
Becca McKenzie hates Ryan Jackson, her former childhood best friend turned popular athlete. All she wants is to finish her senior year of high school and get out of there, but Ryan seems to have made a point of being infuriating and annoying with every turn she takes. It also doesn't help that they're neighbors and their mothers are best friends. Becca decided a long time ago that it wasn't worth thinking about, but now it seems to be everywhere. It's my most-read novel of all time and the execution of the enemies-lovers trope is one of the best I've ever read. All the characters live rent-free in my head, and after reading this, you're bound to have a new book boyfriend. I first read it years ago and still consistently recommend it. If you're looking for an underrated recommendation, this is the one for you.
3. "Tthe "Happy Ever After" playlist by Abby Jiminez
Two years after the death of her fiancé, Sloan Monroe is still unable to move on or resume a normal life. When she suddenly finds an adorable puppy alone in the middle of the road, she decides to take him in. After weeks of radio silence, she finally discovers that the puppy belongs to Jason, a famous aspiring musician on tour. As their long calls build a connection, they must decide if they can overcome the challenges of Jason's rising music career and if it's worth the risk of another heartbreak for Sloan. This is a truly adorable rom-com that tackles the "famous person" storyline realistically and with mature characters. This book is part of a series but can be read completely as a standalone novel.
4. "Red, white and royal blue" by Casey McQuiston
A book that needs no introduction is the incredibly popular Red, white and royal blue. It is about a forbidden romance between the son of the President of the United States, Alex, and the Prince of England, Henry. They start out as rivals, but after a fiasco at the royal wedding, Alex and Henry must start a fake friendship that slowly evolves into more. Almost everyone has heard of it before and for good reason. It's a really cute and sweet romantic comedy that's easy to read and sure to get you out of a reading slump.
5. "VStying Jordan" by Miranda Kennelly
If you're just getting into romance novels, this is a great start. Catch Jordan is a sports romance about tomboy Jordan Woods. She's the captain and quarterback of her high school football team, which means she's constantly surrounded by guys and seen as one of them. When a new quarterback, Ty, transfers to her school, she begins to develop feelings for someone for the first time. As she fights for a spot on a college football team, struggles with gender inequality and her own feelings, she realizes that maybe what she's been looking for has been right in front of her the whole time. This light and easy read was one of the first romance novels I ever read and one I still enjoy today.
6. "You deserve each other" by Sarah Hogle
If you're tired of reading the same romantic tropes over and over again, then this is the one for you. You deserve each other features a unique "falling in love" story that is brilliantly executed. Naomi Westfield has a perfect, kind and respectable fiancé, Nicholas Rose. The problem? She is completely above him. However, she cannot end the engagement as it would require her to pay the non-refundable wedding bill. As the tension between her and Nicholas escalates, so do their sabotage shenanigans and prank wars. Featuring an infuriating mother, a canoe, and lots of buildup, Hogle walks us through a relationship and why it's falling apart, then shows us how it was put back together.
seven. "A Taste for Love" by Jennifer Yen
A taste for love is a modern retelling of Pride and Prejudice with similar character archetypes. The main protagonist, Liza Yang, is a smart and excellent baker who is fed up with her mother's traditional values ​​about dating. Their only common interest seems to be baking, so when her mother hosts a baking contest, she agrees to help. Her goodwill is quickly gone when she arrives at the pageant on the first day and realizes that each contestant has been chosen by her mother to be a potential love interest for her. However, as the days pass, she finds herself reluctantly drawn to the aloof and stoic James. Throughout the novel, she battles her feelings for James, struggles with being compared to her older sister, and fights for her mother's approval. This book is an airy summer read with Asian representation and lots of sweets.
8. "The Hate Game" by Sally Thorne
The Hate Game is one of the most popular romance novels of the moment, and for good reason! This office romance follows Lucy Hutton, an outgoing and energetic employee of the B&G publishing house who shares an office with her cold and reserved colleague, Josh Templeman. He's made his dislike for her clear since the first day they started working together and Lucy returned that sentiment with passion. They are both enthralled with their daily office games and the disdain has only increased as they vie for the same promotion. As their office antics progress, the inevitable tension between them also increases. This novel has a lot of dialogue, steam and a lot of jokes. The pacing is also incredible and there is never a dull moment. The two main characters are well-written, and although it uses the enemies-lovers trope, it stands out from the crowd with memorable characters and an original storyline.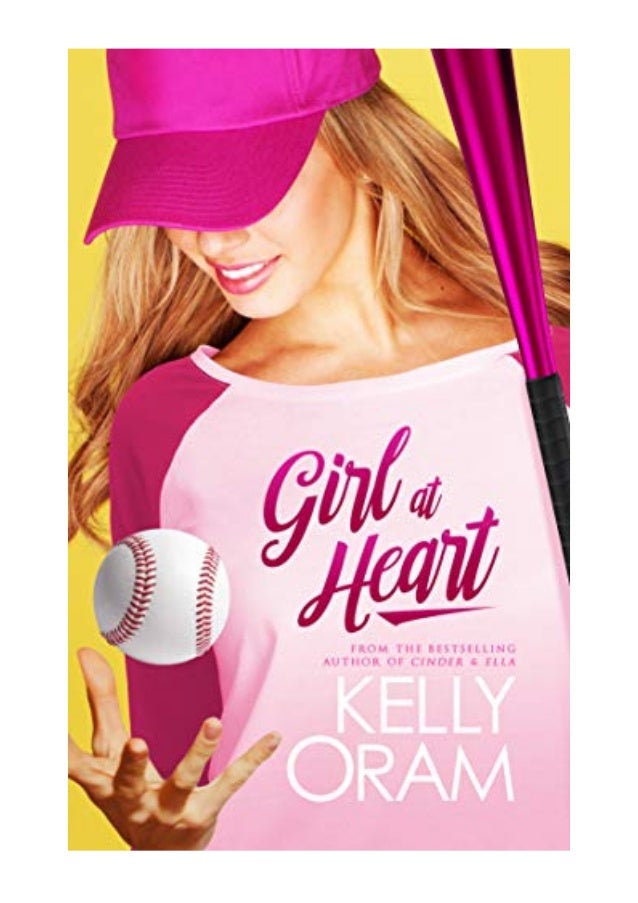 9. "Heart Girl" by Kelly Oram
Charlie's dad is a successful MLB player, which means she grew up playing baseball and hanging out with guys. When her childhood best friend asks another girl to go to prom, it triggers an identity crisis and she decides to quit baseball and learn to become more "girly." However, her team can't afford to lose their star catcher, so team captain Jace offers to help her become more "girly" if she stays on the team. I really appreciate how Oram reverses the stereotype of the tomboyish stock character and doesn't demonize more traditionally feminine traits, instead doing the opposite of what's expected and creating a unique storyline. The love interest in this book is absolute love, and the whole book is a quick and sweet read.
ten. "I wish you the best" by Mason Deaver
I wish you the best is quite different from the rest of the books on this list as it focuses more on characters rather than following a specific trope. Ben is non-binary and is kicked out of their home when they move out to their parents, forcing them to live with their older sister. As a result, they must be transferred to a new school, where they meet Nathan, an outgoing and friendly boy. As their friendship grows, their feelings for each other also increase. Deaver depicts many of Ben's struggles with coming out, mental health, and therapy, and he deals with more complex topics and issues. I think it's an important book for people to read, even if it's not for the romance, but for the well-written characters and the meaningful conversations it can bring. It is truly a special piece of literature that stands on its own and will stay with you for a long time.
Alas, that's the end of the list. I hope you have found some new books that you can add to your reading list and enjoy reading!