Summer has arrived and it's time to reminisce about the summers before. The hot sand, salty sea breeze, scorching sun and melting ice were all aspects of our lives that we associate with that summer feeling. This past summer hasn't been as eventful as we thought it would be, with many of us stuck indoors. However, this summer, with the lifting of restrictions, we can regain that summer feeling. Here are some summer movies and book readings that are sure to get you in the summer mood.
Movies
1.FPS-18
If you are interested in sand and surf, this movie is for you. Starring Noah Centineo and Carson Meyer, this film follows a teenager who wants something new and exciting. Penny Cooper has always felt in the shadow of her movie star mother, Faye Cooper (Molly Ringwald). Penny wants to hang out with her flame, Johnny Sanders, at her beach house in Malibu, California. Things heat up when a musician enters the stage and Penny begins to get distracted. This film is filled with love, drama, friends and fun. SPF-18 is about looking for what you want, even if it becomes difficult to pursue it.
2. The Kissing Booth
I would highly recommend watching The Kissing Booth if you've never seen it. It's true what they say, the original is always better than the sequel. This film gives off a total summer vibe, especially with the chemistry between the characters Elle Evans and Noah Flynn. The Kissing Booth follows Elle Evans and her friendship with Lee Flynn. She and Lee have been friends since birth and have been through everything together. Growing up, Elle discovers and develops feelings for Lee's rebellious brother, Noah Flynn. Lee and Elle develop an incredible idea for a school fundraiser, a kissing booth. It's no surprise that everyone at school wants Noah to volunteer, given his looks and his reputation as a bad boy. While Elle accidentally volunteers blindly, she becomes associated with Noah by sheer coincidence. Sparks fly, dramas happen, and unexpected things happen. Because of this, Lee forces Elle to choose between her brother and him. What will mean the most to Elle? A strong friendship since birth, or a fiery flame that she has secretly had since childhood?
3. The Sandlot

The Sandlot is a classic summer movie told from the perspective of new town kid Scotty Smalls. If that last name sounds familiar to you, it's probably because you've heard Hamilton "Ham" Porter exclaim, "You're killing me Smalls!" This classic film is about friendship, defeating the beast, and the great game of baseball. Scotty Smalls is the new kid in town, moving in just in time for the start of summer. Smalls was always the underdog, never having had any friends, that is, until Benny "The Jet" Rodriguez invited Smalls over for a ball game. This movie is sure to get you in the summer mood, from hot summer days and city pools to 4th of July barbecues and fireworks.
4. Mamma Mia! Here we go again
This film is filled with romance, memories and music. Following in her mother's footsteps, Sophie attempts to run the hotel her late mother founded and operated with the help of her family. Throughout the film, Sophie realizes that while trying to start up and renovate the hotel, she finds herself in the same place her mother was when she was her age. It allows audiences to step back and see Donna's journey and life, beginning with her graduation. Donna doesn't know what to do, where to go and who to be in life. So Donna does what Donna does best, and she gets spontaneous and goes to Greece. Along the way, Donna meets Bill, Harry, and Sam, becoming embroiled in a tangled romance with each of them. Throughout her journey, Donna finds herself and finds her place in the world while realizing what she wants out of life. Starring Amanda Seyfried, Meryl Streep, Lily James, Colin Firth, Pierce Brosman and Stellan Skarsgârd, this musical film will fill you with all the summer thrills.
5. Palm Springs
This film is filled with comedy. Starring Andy Samberg and Cristin Milioti, this movie is your typical Groundhog Day situation, every day is the same day. Nyles and Sarah meet at a wedding in Palm Springs and get to know each other at the event. Soon, the two are interested in each other. As Nyles gets shot with an arrow, the two escape and enter a cave filled with glowing light. This light seems to be the reason for their time loop, causing them to relive the same day over and over again. Both see no point in living and even question life. However, as they go through this time loop together, they grow closer and eventually a romance blossoms.
6. Knocked Down
This coming-of-age film is about the blossoming romance between Julie Baker and Bryce Loski. Julie Baker had always loved Bryce, ever since she moved across from him. In his mind, he just needs to get used to her and will end up loving her. Bryce never liked Julie Baker. He always thought she was weird and strange, even as a child when she moved across the street. Throughout the film and as they grow up, the two characters share their views on each other. The narration goes back and forth between Julie and Bryce, sparking recurring sympathy for each other. As Bryce becomes apparent and Julie realizes he doesn't like her, she backs down and drops the crush on Bryce. Bryce sees and notices how Julie acts differently and begins to realize this, growing to like Julie. This movie will make you realize that this summer is all about taking risks and doing things you've never done before.
7. Crazy Rich Asians
This film is filled with romance, chills, shadows and comedy. Starring Constance Wu and Henry Golding, this romantic comedy will definitely get you in the tropical summer mood. Rachel Chu is an economics professor and doesn't know that her boyfriend, Nick Young, is burdened and rich with his family's wealth. When Nick persuades Rachel to accompany him to his best friend's wedding in Singapore, she realizes she is an outsider to Nick's family. Rachel does not come from a wealthy family and spends her time in Singapore trying to impress Nick's mother. Rachel soon realizes that Nick's mother doesn't approve of her, and she walks away from Nick. Nick must choose between marrying Rachel and leaving his family's wealth, or staying in the family business and leaving Rachel. Rachel is selfless and even though Nick's mother doesn't approve, she makes him realize that there is more to a person than wealth. This film really questions what is more important: family wealth or true love.
8. All summers end

In this movie, to prove that his friends are more important than his crush, Conrad must pull off a prank made by his friends, Hunter and Tim. It doesn't go well for him though. Conrad's choices result in a tragic accident for Grace's family, Grace is his crush. Throughout the summer, Conrad faces tough decisions like spending time with his friends who want to forget their guilt or comforting Grace out of guilt for what he's done to his family. As he gets to know Grace throughout the summer, he realizes that his love for Grace grows and he needs to tell her the truth. This film is filled with romance, loss, friendship and tragedy. Sometimes love is worth the risk.
Books
1. Second Chance Summer
Written by Morgan Matson, this story is about hope and romance. After Taylor discovers her father has pancreatic cancer, her family spends a summer at their lakeside home in the Pocono Mountains. Her family has always been busy, and since the devastating news they have been busier than ever. This summer, Taylor has the chance to spend some time with her family away from all the craziness in her life. However, once back at the lake house, Taylor has all those memories from the summer past, including her best friend and first boyfriend, who looks very different. This is the summer Taylor can spend with her family, reminiscing about summers long ago.
2. Keep it sweet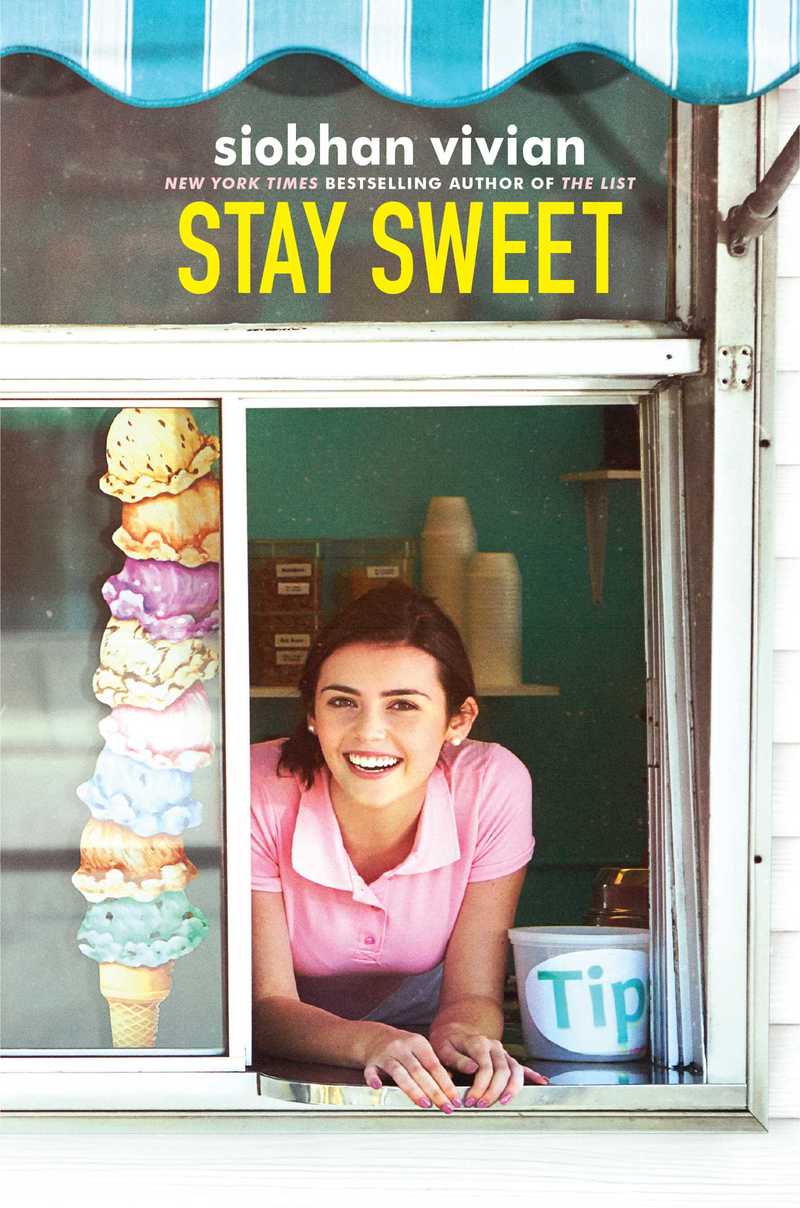 Amelia has always been "Head Girl" at the Meade Creamery every summer, working alongside her best friend Cate. The creamery, run by Molly Meade, began as a traditional candy to cheer up girlfriends when loved ones went to war. Years later it became a famous creamery around the town of Sand Lake. When the owner, Molly Meade, dies, Amelia doesn't feel like she can run the creamery on her own as Head Girl. That is until Molly's great-nephew, Grady, comes to town to help and put all of Molly's affairs in order. Written by Siobhan Vivan, this book exudes romantic summer vibes as well as friendship and ice cream.
3. The Summer I Became Pretty Series

This series is by far my favorite, and it's no surprise because of the author, Jenny Han, who is well known for her other series, "To All The Boys I've Loved Before". Belly has always associated her favorite memories with summer, especially those involving Jeremiah and Conrad. However, it only takes one summer to change everything, even the bonds you have with close friends. This book is basically a love triangle, and I love it. Belly has always considered Jeremiah and Conrad to be his brothers, especially because his mother is close to their mother, Susannah. She always considered Susannah her second mother, spending all her summers at their beach house at Cousins ​​Beach. As she gets older, Belly has a growing crush on Conrad, and she hopes it's the summer that he realizes and sees it. However, what Belly doesn't know is that Conrad and Jeremiah see Belly differently this summer, and it will get all three of them in romantic, tangled trouble.