Taylor Swift is a legend. During her career, she has released many outstanding songs and used her platform for good. More recently, Taylor blessed us with her ninth studio album, Evermore.
In this article, I'll rank the 17 tracks on the album based on my personal opinion, as well as list some of my favorite lyrics from each song. Now, I love all the songs on this album, so no shade on any of them.

#17: "cowboy like me"
"cowboy like me" is a track reminiscent of Taylor's early days. It tells the story of two con artists who fall in love while playing a game of cat and mouse.
Best lyrics:
"Oh, I was thinking/It's gonna be one of those things"
"And the skeletons in our two closets / Plotted hard to screw it all up"
"Forever is the sweetest prick"
#16: "tolerate it"
"tolerate it" is the fifth track of still which is notable because Taylor usually reserves the fifth track for his most vulnerable songs. "tolerating it" comes through the feelings of the continued struggle to love someone who doesn't even notice you.
Best lyrics:
"I notice everything you do or don't do"
"Tell me I'm wrong somehow / I know my love should be celebrated / But you tolerate it"
"While you were building other worlds, where was I?"
"Now I'm begging for footnotes in your life story"
#15: "ivy"
"ivy", the tenth title of still, tells the story of a married woman falling in love with someone else, leading to an affair. At a time still and folklore Swift has repeatedly sung on the subject of infidelity.
Best lyrics:
"My palm fits in the palm of your frozen hand/Take mine, but it's promised to another"
"I would live and die for the moments we stole"
#14: "No Body, No Crime (feat. HAIM)"
"No body, no crime" is the story of a woman who disappears after being cheated on by her husband. The lyrics really tell the story and draw inspiration from Swift's country roots.
Best lyrics:
"But I won't give up until the day I die"
"And I notice when I pass by his house/His truck has new tires"
#13: "it's the fucking season"
Fun fact: This song marks the first time Taylor Swift has cursed in a song title. Anyway, other than that, "it's the fucking season" is probably related to "dorothea", also from still. This song is about what happens when Dorothea (for more on her, keep reading until #11) comes home for the holidays and runs into an old flame.
Best lyrics:
"If I wanted to know who you were hanging out with/While I was gone, I would have asked you"
"There's an evil in you, put there by the evil in me/But if you don't care/It's the same for me"
"So we could even call him/You could call me baby for the weekend"
"And the road that wasn't taken looks really beautiful now"
"And I wonder about the only soul / Who's to say what smiles I fake / And the heart I know I'm breaking is mine"
"We could call it even/Even if I leave/And I'll be yours for the weekend"
#12: "forever"
"evermore", the title track of this album, is a piano ballad tracing the narrator's journey from a place of deep depression to a place of hope. Similar to "happiness", this song deals with mental health, although "evermore" charts a more direct path to recovery.
Best lyrics:
"I replay my steps on each springboard/Try to find the one where I made a mistake"
"I had such a special feeling / That this pain would be forever / Forever"
"I Don't Remember / What I Was Fighting For"
"I rewind the tape but all she does is pause/Just when all was lost"
#11: "Dorothee"
"Dorothea", Evermore's 8th track, is about a small-town girl who went to Hollywood to pursue her dreams. It is assumed that "it's the fucking season" is about the same girl returning to her hometown for the holidays. "dorothea" itself seems to be told from the perspective of a hometown lover.
Best lyrics:
"It's never too late to come back to my side"
"And if you ever get tired of being known for who you know / You know you'll always know me, Dorothea"
#10: "closure"
Closing, the 14th runway on still, explores the idea of ​​an ex who can't stand the thought of the narrator still being mad at him. I really like the lyrics of this song; it's just the melody that i don't like, that's why this song ended up in 10th place.
Best lyrics:
"It's been a long time/And see the shape of your name/Pain again"
"It Wasn't Right / The Way It All Happened / Looks Like You Know By Now"
"I know it's over, I don't need your/Closure, your closure"
"Don't treat me like that/A situation that needs to be handled/I'm fine with my grudge"
"I know I'm just a wrinkle in your new life / Staying friends would fix it so well"
#9: "a long, short story"
Long story short, it's a song chronicling some of Taylor's public feuds, like the one with Kanye West, and when the media was unforgiving of her. It is also about overcoming; yes, it was a bad time, but she survived.
Best lyrics:
"I tried to choose my battles until the battle chose me"
"If the shoe fits you, walk in it until your high heels break"
"Hanging On The Closest Lips / Anyway, He Was The Wrong Guy"
#8: "gold rush"
"gold rush", the third track from this album, is a song about the jealousy felt when the one you are attracted to is wanted and popular with everyone. Because of this, the narrator stops imagining his life with this person. However, the narrator dreams of this person even though she tries to forget him.
Best lyrics:
"I don't like anybody dying to feel your touch/Everybody wants you/Everybody wonders what it would be like to love you"
"What must it be like growing up so beautiful?"
"I no longer dare to dream of you"
#7: "willow"
Willow was the main track of still and was also released early, along with its music video. She mentions ships in the very first lyric: "I'm like the water when your ship passed through that night". It should be noted that ships were a popular theme throughout still, with mentions in "willow", "gold rush" and "evermore", as well as in folklore "my tears ricochet".
Best lyrics:
"Destroying my plans is my man"
"Life was a willow and it bent to your wind"
"And there was a prize I would cheat to win"
#6: "Marjorie"
This song is named after Taylor's late grandmother, and its lyrics aptly speak to the feelings you might have after the death of a loved one, as well as some personal mentions of Taylor's memories with Marjorie. In the bridge, she also talks about what hindsight brought, the realization that little moments like going to the grocery store were important, simply because they were moments they had together.
Best lyrics:
"Never be so nice/You forget to be smart/Never be so smart/You forget to be nice"
"If I didn't know you better / I'd think you're still here"
"What's dead didn't stay dead/You're alive, you're alive in my head"
"Never be so polite/You forget your power/Never wield such power/You forget to be polite"
"I should have asked you questions / I should have asked you how to be / Asked you to write it for me"
"I should have kept all the grocery receipts / 'Cause every piece of you would be taken away from me"
#5: "Coney Island"
The atmosphere on this piece is subdued and melancholic. Through the conversational, image-heavy back and forth of the song's lyrics, it shows a sense of longing for a lost relationship with an unequal give-and-take.
Best lyrics:
"If I can no longer identify with you / Then who am I related to?"
"Did I clench my fist over something delicate? / Did I break you?"
"Because we were like the mall before the internet / It was the only place to be"
#4: "where you left me" (bonus track)
This song is about a girl who is heartbroken and frozen in the moment. The girl is abandoned in the restaurant and stays there forever, forever being a theme forever. The lyrics about breaking glass are also likely significant, as Taylor has, over the course of her career, likened her breakups to breaking glass. Background aside, this song has a bit faster tempo than most songs on this album, and the symbolism in the lyrics is fascinating.
Best lyrics:
"I swear you could hear a hairpin drop / Just when I felt the moment stop"
"The glass shattered on the white sheet / Everybody left, I stayed there"
"They expected me to find somewhere/Some perspective, but I sat and watched"
"At the restaurant when I was still the one you wanted/Legs crossed in the dark, everything was fine/I could feel the mascara running/You told me you had met someone"
"But if you ever think you were wrong / I'm right where / Right where you left me"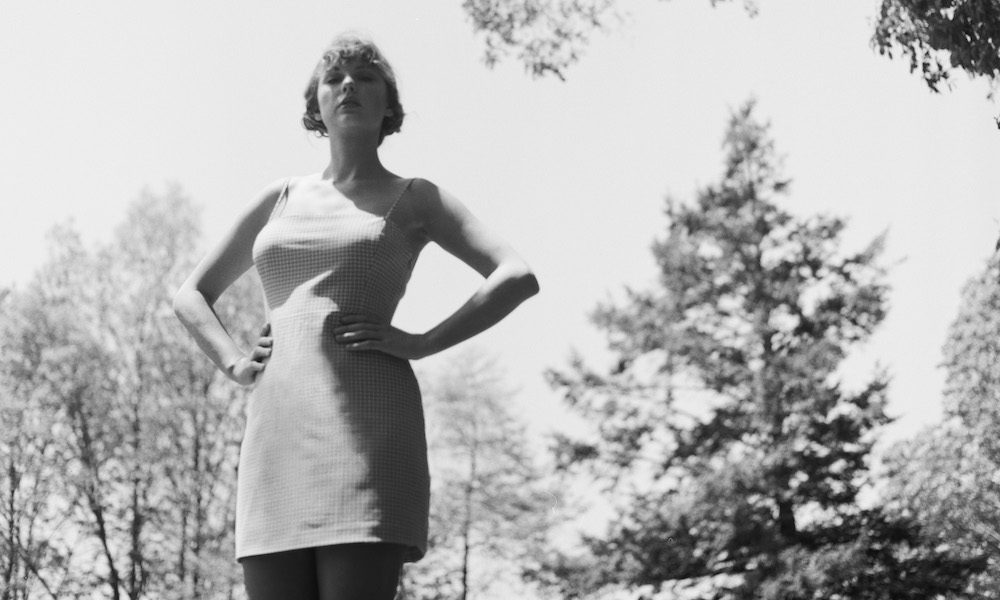 #3: "it's time to go" (bonus track)
On this track, Taylor talks about relationships that have fallen apart. Taylor herself said that this song is about "listening to your gut when it tells you to go". The verses feature different times in her life where she left relationships, while the chorus details the feeling you get when you know it's time to leave, and the post-chorus pierces the message that sometimes getting out of situations or of relationships is the best thing you can do.
Best lyrics:
"Or try to stay for the kids/When keeping it as is will only break their hearts more"
"Sometimes giving up is the strongest thing/Sometimes running is the bravest thing/Sometimes getting out is the only thing/It'll find you the right thing"
#2: "happiness"
It's so mature lyrically, and I love the way the music builds in the background. It's about getting out of a relationship, but also acknowledging the joy the relationship has brought. It's ultimately hopeful; what was generally bad was sometimes good, and there are still good things to come.
Best lyrics:
"There will be happiness after you / But there was happiness because of you / Both of these things can be true"
"Tell me, when did your winning smile/start to look like a smirk?"
"Sorry, I can't see the facts through all my fury"
"Nobody teaches you what to do/When a good man hurts you/And you know you hurt him too"
"All you want from me now is the green light for forgiveness"
#1: "champagne problems"
I love the story here. Two high school sweethearts arrive at the same place one night, but with different intentions: one is there to propose, the other is there to end the relationship. The bridge is also one of my favorites, and Taylor's voice fits in so well.
Best lyrics:
"Lively crowds or silent sleepers, you don't know which is worse"
"Your heart was glass, I dropped it"
"Sometimes you just don't know the answer / Until someone gets down on their knees and asks you"
"But you'll find the real one instead / She'll patch up your tapestry that I'll shred"
And There you go! My personal opinion and my rankings on each of the titles of "evermore"!