It's winter vacation and you're locked in your room with a steaming mug of hot chocolate on your bedside table. Snow drifts outside your window, creating an unblemished white blanket on the ground. Everything is perfect, except that you are missing one thing: a good book in your hands! But you don't know what to read! Maybe you are new to reading or have been stuck in a continuous reading slump! Luckily, I'm here to recommend some of my favorite titles that absolutely warm up your break a bit!
*Please check the trigger warnings for all recommended books!
#1: Six Crimson Cranes by Elizabeth Lim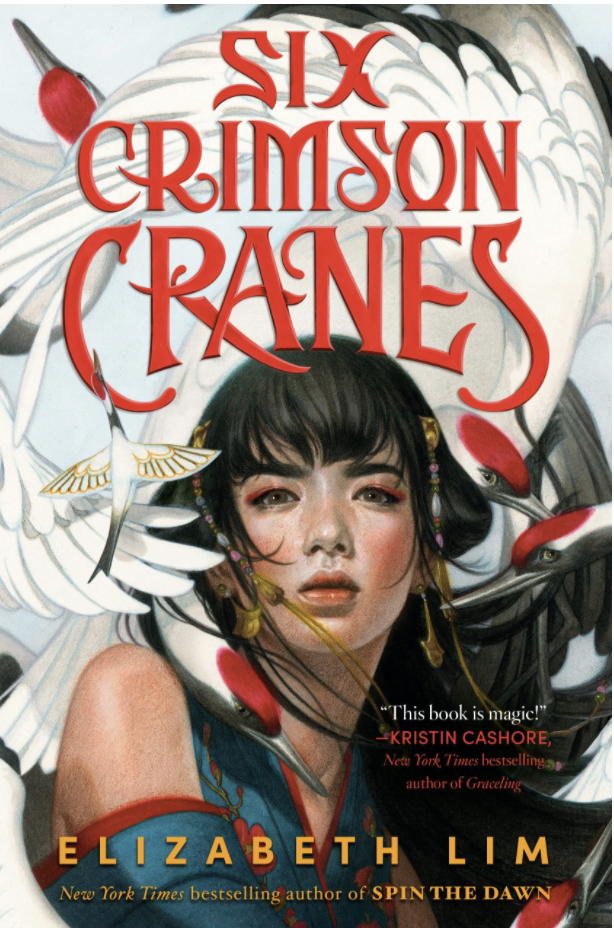 Six Crimson Cranes is a tale of Six Swans by the Brothers Grimms. The story follows 16-year-old Shiori'anma, the only princess of Kiata, home to forbidden magic. When she loses control of her magic during her engagement ceremony, Shiori also catches the attention of her mysterious and distant stepmother, Raikama. Things go further south when Shiori discovers her stepmother's true identity and is banished from the palace along with her brothers, who have been turned into cranes. Unable to speak, she must learn to control her magic and save her brothers to save her family and restore her kingdom.
First, let me mention this gorgeous blanket! Now, I know not to judge a book by its cover, but it's impossible to take your eyes off something so beautiful! I absolutely loved everything about this book. Lim's narration is just as wonderful as the cover, adding sweet romance and a strong female lead, creating a nice spin on a classic fairy tale. She incorporates elements of Asian mythology into her stories and is on my list of favorite authors! If you're looking for your fantasy book to devour, I highly recommend Six Crimson Cranes!
Buy Six Crimson Cranes through Amazon here!
#2: Circe by Madeline Miller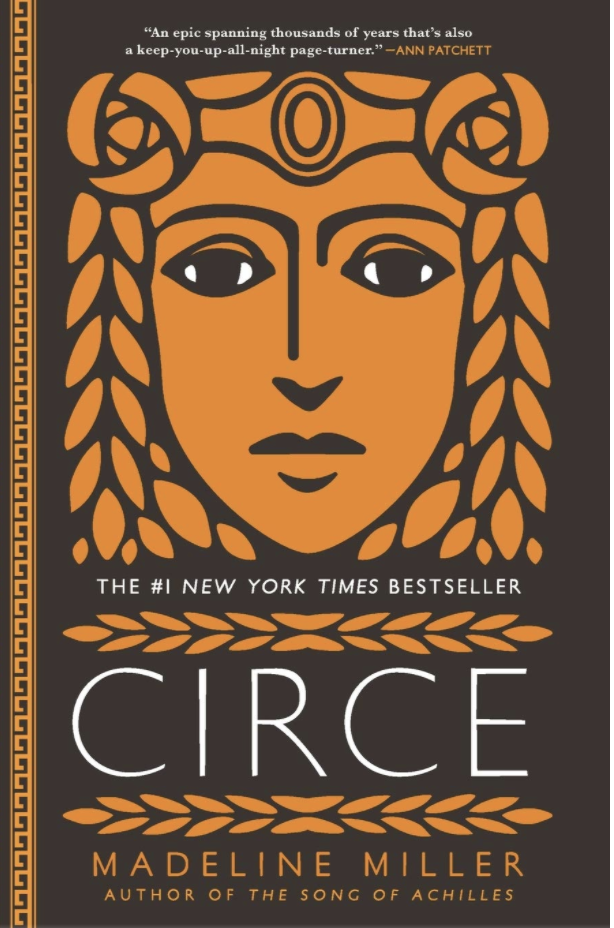 *Please check the trigger warnings in this book, as there are sexual assaults described in the book.
Circe is a retelling of the Odyssey, but this time the main character is not Odysseus, it is the enchantress Circe. Although she is the daughter of Helios, Circe is an outcast, who laughs at her voice and naivety. When Circe is discovered to possess the power of sorcery, Zeus and the gods are threatened and banish her to spend eternity on an isolated island. Alone and far from the wrath of the gods, Circe develops her profession and meets mythical heroes she could never have dreamed of. But as time passes and the danger grows, Circe realizes she must choose between the gods who have always abandoned her or the humans Circe longs to be with.
One of the most remarkable things about this book is its writing. Miller has an enchanting style, and his writing creates a vivid image of the beautiful and wild setting in which the story takes place. Miller really has a knack for storytelling and incorporating valuable themes into his stories. I loved how she fleshed out Circe and how her writing style was both whimsical and immersive. This book is a gem. Overall, this is one of my favorite reads to date and I highly recommend it!
Take a look at Circe on Amazon here!
#3: These violent delights by Chloe Gong
* Check the trigger warnings for this book as it depicts violence, gore, bugs, self-harm and suicide
These Violent Delights are set in 1926 Shanghai, where two rival gangs – the White Flowers and the Scarlets – vie for power and control. Juliette Cai, 18, has returned from abroad to Shanghai as the heiress of the Scarlet Gang, where she must forget her first love Roma Montagov, heiress of the White Flowers. However, when rumors of a strange affliction begin to spread and the mobsters start cutting each other's throats, Juliette and Roma must work together to find out what is destroying their precious home.
This is one of my favorite Romeo and Juliet stories. I dare say it's even better than the original play (sorry Shakespeare)! It's an absolute treasure trove of a story, filled with overflowing and tense rivalries, foes to lovers, and vast mystery. Gong puts important elements of the era into the story, not only creating a dazzling setting, but also providing important messages to the audience about the story. She creates strong, lovable characters and mysteries you're dying to know the truth about. I loved everything about this book and I hope you choose to read it!
Check out these violent delights on Amazon here!
#4: The Seven Husbands of Evelyn Hugo by Taylor Jenkins Reid
* Check the trigger warnings for this book as it describes abuse, statutory rape and homophobia
Step into the underbelly of Hollywood as Monique Grant, an anonymous journalist, is invited to write Evelyn Hugo's memoir! A mesmerizing screen queen, Evelyn is ready to tell the story of her stardom as well as the seven husbands she had along the way. Watch how she goes from Hell's Kitchen Person to the biggest name in the film industry. But as the story progresses, Monique realizes that this tale of forbidden love, fame and fortune intertwines with hers in more ways than one.
I liked everything in this book. Evelyn Hugo has always kept you on your toes, waiting to see what she does next. I really enjoyed how this book takes in the issues of the film industry and doesn't sugarcoat any of the terrible things that happened. I also really enjoyed Evelyn Hugo as a character – a strong, fierce and ambitious soul. Reid creates a story filled with themes of identity, love, and the tragic price people have to pay for the luxuries they want.
Check out the book on Amazon here!
#5: The poppy war by RF Kuang
* Check the trigger warnings of this book as it describes rape (recalled), murder, violence, mutilation, self-harm, racism, misogyny, bullying, drugs, war, human experimentation , animal cruelty, abuse (physical and verbal)
When Fang Runin scores exceptionally high in Keju – a test administered to discover young talents and train them into prestigious academies – her life changes in ways she never could have foreseen. However, when Rin arrives at Sinegard, Nikan's largest military academy, she finds that not everyone is ready to accept someone so different. Shunned by her classmates, Rin discovers that she has strange innate powers and the potential to destroy or save Nikan in the aftermath of the Third Poppy War.
I love The Poppy War. It's a beautiful, intricate story woven with fascinating Asian history, culture and spirit. However, I have to say that this book was one of the most brutal stories I have ever read. His depictions of war leave an unforgettable impression on the reader and lead the reader into a new understanding of war. Fang Runin has made his way onto my list of all-time favorite characters simply because of his humanity and perseverance. The Poppy War is one of the stories where you desperately cling to every word and absorb every scene. There is not a single dull moment in this book. If I had one book I wanted everyone to read, it would be The Poppy War.
Check out The Poppy War on Amazon here!