Being single is annoying. You constantly see happy couples on social media and all you want is to be like them. If you're single like me, you'll probably spend a lot of time wallowing in your "loneliness" thinking "why me?" ". When we are in a relationship, we say that life is full of love, but shouldn't it be so for everyone? I think cupid would agree with me when I say you can never have too much harmless love and what better way to get it than by living vicariously through different characters falling in love (plus point if you can identify yourself to them). Below is a list of 8 love stories (or series of love stories), in no particular order, that I adore, that can bring love into anyone's life!
Alone with you in the ether
A doctoral student who manages his destructive thoughts with compulsive calculations about time travel and a counterfeit bipolar artist who undergoes court-ordered therapy. Characters with eccentric personalities, Aldo Damiani and Charlotte Regan, form a bond where they become dependent on each other from the day they meet and only become more attached by falling in love over the course of five conversations. Olivie Blake really describes the nature of love in this story, "what it means to be sick, and how to deal with the fractures in yourself and continue to love as if you weren't broken." The novel is truly the best love story I have read and it is criminally underrated.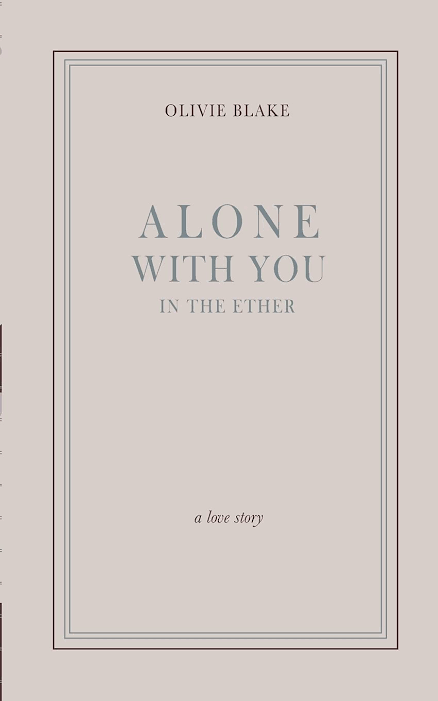 The bride test
Khai Diep is a man who avoids relationships because he doubts his autism and processes emotions differently. What happens when his mother decides to bring him a potential wife from Vietnam? Esme Tran, a mixed-race girl from the slums of Ho Chi Minh City, travels to America to meet a potential husband with the chance to give her daughter a better life. The problem is "she is hopelessly in love with a man who is convinced that he will never be able to return her affection". Helen Hoang takes the commonly used grumpy sunshine trope and turns it into a hilarious and heartwarming romance. This novel is part of a series but can be read on its own!
Heart stroke
Heartstopper is a universe about love, loyalty and friendship that also tackles topics like mental illness and discovering your sexuality. It follows the story of Charlie and Nick, two people who attend the same school who form a surprising friendship that turns into something more. It's a very nice graphic novel series that is easy to read with a relatable story and characters. Heartstopper is also being made into a TV show on Netflix, so now is a great time to read it!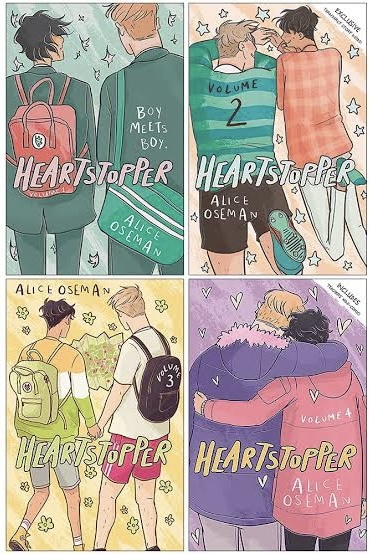 Sex, Love & Stiletto and the Oxford Series
Rival magazines, gorgeous girls, hot boys and they're journalists. A witty take on the girl versus boy idea, Sex, Love, and the Stiletto, and the Oxford Series are spin-offs centered around characters who work in rival men's and women's magazines, respectively. The stiletto series follows the story of the stiletto girls and the oxford series follows the men of oxford magazine. Lauren Layne manages to write several captivating novels in the same universe that all blend together beautifully to form a huge group of friends that even I envy.
The problem of hating you
Liya Thakkar is a biochemical engineer who is happily single, but her parents keep trying to put her in touch with men so she can get married. Jay Shah, a charming and infuriating lawyer (according to Liya), is one of the men Liya's parents bring home to meet her but… Liya runs out. Just when they think they're rid of each other, Jay turns out to be the new lawyer who must save Liya's failing business. Find out how witty banter turns into emotional conversations at 2 a.m. and how Jay and Liya become the only people who truly understand each other.
You deserve each other
Nicholas Rose is charming, sweet and just perfect. He's everything Naomi or anyone could want in a fiance but… she's really sick of him. When Naomi discovers that Nicholas can't stand her either, they both begin a "battle of pranks, sabotage and all-out emotional warfare". Three months before the wedding, engaged couples pretending to hate each other, family drama and witty banter. Sarah Hogle takes this unlikely scenario and turns it into one of the funniest novels I've ever read. This cute and hilarious romantic comedy about how Naomi and Nicholas fall in love…should be high on everyone's must-read list again!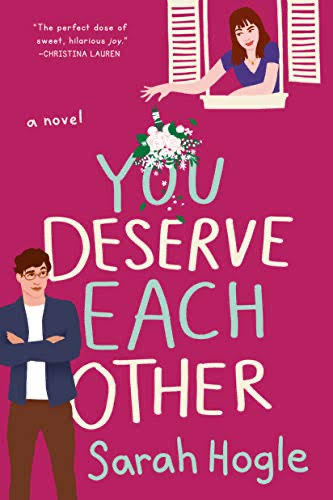 Kulti
To say Sal Casillas was a fangirl would be an understatement. As a child, she used to have posters on her walls, planned to marry him and even have super football babies with the one and only, Reiner multi. Heartbroken when he marries someone else, she goes through all the phases of a "breakup" and claims to hate him. What happens when he returns as a football manager? The two form an unlikely friendship and he is nothing like she thought. Completely unprepared for all she feels for him and their growing tension, find out how Mariana Zapata takes these two characters and transforms them from "strangers", to friends, then finally to lovers in this incredible romance to slow burning.
The love hypothesis
"When a fake relationship between scientists meets the irresistible force of attraction, it throws into chaos one woman's carefully calculated theories of love." Olive Smith refuses to believe in love, she is a doctoral student. candidate with enough work on her hands to add a man to the mix. When she has to convince her bossy best friend that she's dating, Olive kisses the first man she sees. Unfortunately, that man ends up being Adam Carlsen, a handsome professor known for being an asshole. Ali Hazelwood turns the overused fake dating trope into something that made me blush just reading it. The Love Hypothesis is an adorable, lighthearted romance that I will forever enjoy.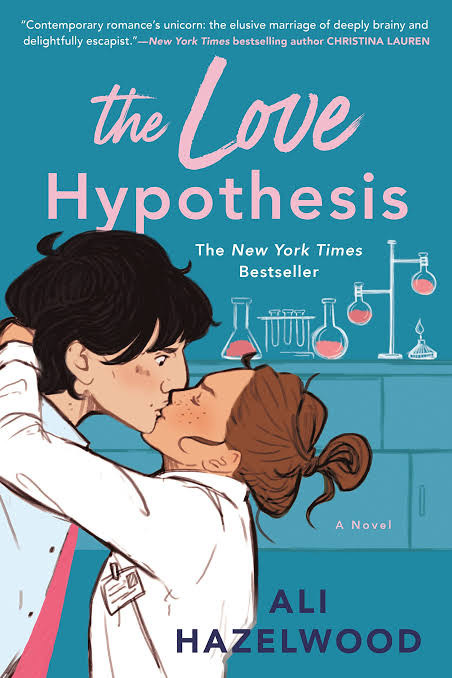 This brings us to the end of our list. I hope everyone finds something worth reading, especially when you just need that extra dose of love in your life.