A big virtual hug to my fruit-loving friends!
Before we dive into creative ways to incorporate fruit into your meals, let's take a look at why fruit is vital to our bodies.
Nutrition: Fruits are providers of fiber, potassium, protein, vitamin C, natural sugars and other nutrients needed to keep our bodies healthy, energetic and strong. Scroll through this encyclopedia of different fruits and their benefits to learn more about the specific health benefits of each fruit. Maybe you no longer need to pay for a trip to the pharmacy to stock up on your vitamin supplements and instead find yourself at the grocery store.

Reduce the risk of diseases: Everyone has confirmation bias – the tendency to believe that what we know or do is right. This is one of the main reasons why bad eating habits are difficult to eliminate, which leads to an increased risk of diseases. Luckily, we have fruits, which are scientifically proven to have the power to prevent disease.
Apples, blueberries, and watermelon can be boring if eaten plain. But don't worry, read this article to discover creative ways to incorporate fruit into your diet!
Meal
1. Meat stuffed with fruit
Have you ever tried stuffed turkey for Thanksgiving? This dish has the same idea and can be turned into a delicious Fruit Stuffed Pork Loin Roast with Glazed Peach Dish or a creative Dish of Cranberry Ricotta Stuffed Chicken Breasts. Both dishes are full of protein, nutrients, and summery vibes.
2. Tropical seafood
For seafood lovers, a summer without poké is incomplete. In addition to the classic poke bowl topped with salmon, shrimp, avocado and seaweed, try some creative combinations that could open the door to a new paradise. Mangoes and peaches are ingredients that have been gaining popularity recently, along with papaya, pineapple, and watermelon, so be sure to try them whenever you get the chance!
3. Hearty Sandwich
Hot meals can be a challenge on a hot, sunny day. But don't worry, the sandwiches are still there as a backup. But a simple sandwich isn't enough for 2021 anymore, is it? Adding fruit can help turn the boring P&J or BLT sandwich into a gourmet, scrumptious, and restaurant-worthy meal. You can make two small sandwiches to serve as both a meal and a dessert: one with sliced ​​salmon, avocado, leafy greens, cream cheese and pistachios (main course) and another with pear slices, walnuts, nutella and caramel (dessert). I also highly recommend the apple, mango and berry fillings!
Drinks
1. 100% Watermelon Smoothie
A sweet sick kick to any meal served hot or cold, a smoothie made entirely from crushed watermelon juice is a safe on-the-go option. At most, a few ice cubes, drops of lemon juice and mint leaves to enhance its taste are all you will need. Check out other delicious 100% fresh fruit smoothies and tips on how to make them here!
2. Dreamy Dragon Fruit Delight
This creative drink is one whose appearance will make it irresistible to reject. The simple recipe is pink dragon fruit juice with Sprite or sparkling water, but adding a few pieces of mango, passion fruit or your favorite fruit to customize the drink can make it unique for you! If you're old enough, adding vodka, lime juice, and berries instead of Sprite or sparkling water can turn this drink into the perfect morning cocktail. Check out this website for inspiration for more unique combinations.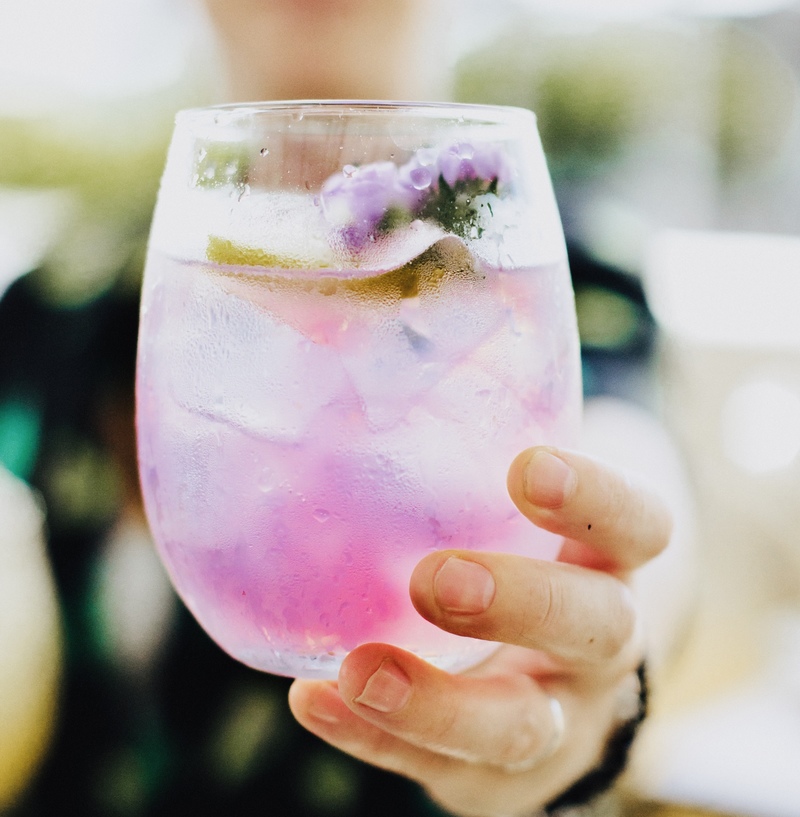 3. Fruit in milkshakes
You can never go wrong with having fruit in your milkshakes. Different from a smoothie, milkshakes are less heavy and leave room for more creativity. In previous summers, I've stuck to the more classic berry and granola milkshakes as part of my breakfast or afternoon snack. This year I hope to experiment with adding apples, mangoes and coconut to my milkshakes and I invite you to try it too! You can also top the milkshake with a scoop of ice cream to double the summer spirit.
4. Three Berry Slushies
Combine ice, your favorite berries and lemon juice in a blender and you have your refreshing summer slushie. A more effective recipe than a fan, air conditioner and ice packs for cooling down, berry slushies can also help you stay hydrated and energized on a hot afternoon due to the nutrients, water and the natural sugars they contain.
Desserts and pastries
1. Fruit in ice cream
Don't get me wrong, I'm a huge fan of vanilla, mint chocolate chips, cream cookies, and butter pecan ice cream. But sometimes adding a few fruit ingredients can make ice cream even better. Have you ever tried blackberry moose ice cream or strawberry matcha ice cream? You can probably devour spoonfuls of it in minutes! To go even further, follow these simple recipes to make your own ice cream!
2. Yogurt parfait
Besides the all-time classic combination of strawberries, blueberries, yogurt, and granola, parfaits can rarely go wrong as long as you have fresh ingredients. I recommend trying the creative combination of peaches, blackberries, almonds and chocolate chunks to add a twist to this never-too-old delicacy.
3. Fruit Cup Treasures
Edible inside out, these fruit cups are all natural and unsweetened with artificial flavors – you guessed it, they're apple skins. A light, baked treat, I really like this recipe because it's so customizable. You can cook anything inside the apple cups – nuts, berries, candies and gummies while sprinkling on whatever toppings you want. A whiff of cream, a swirl of caramel or chocolate, or a sprinkle of cinnamon on top after the cups are baked will brighten your day, guaranteed. Get inspired by browsing other "in cup" dessert recipes that are absolute bite-sized treats on any summer day.
Be creative with what you eat during the summer and share your creations with friends and family! It's never too late to try a new recipe and become a foodinista, especially if you're a fruit lover and have lots of combinations to experiment with, from meals to drinks to desserts.