As an avid reader, nothing excites me more than adding more and more books to my TBR (to read) list. Fortunately, the GoodReads app helps me keep my books and me organized at all times. I'm still able to keep track of my tbr list, my current readings and the books I've already read. Almost every month I like to go on TikTok and look for interesting books that I can add to my tbr list for the upcoming month. So here are 5 books from different genres and authors that I think you should definitely add to your bookshelf for the month of May!
1. Where the Crawdads Sing by Delia Owens
Where the Crawdads Sing is a literary fiction novel that encompasses more than one genre. However, I would personally classify it as a mystery crime novel that revolves around a love story. The novel continues to switch between two different timelines. The first is in which a young girl grows up alone in a swamp in the 1950s, while the other follows the investigation of a murder case of a teenager a few years later. While alternating, Owen's writing style keeps you hooked the entire time. The novel pulls you in in a way in which you can't help but try to figure out the connection between the two timelines.
In addition, the book will be adapted into a film very soon; in fact, the trailer was already released a month ago. The film is released on July 15, featuring Taylor Swift's new song. So, I think it's time you read this book before the movie comes out! However, I recommend that you don't watch the trailer before reading the book, as it reveals too much about the plot.
2. From Lukov with love by Mariana Zapata
Enemies of lovers? Sports romance? The perfect slow combustion? Mariana Zapata's books will never disappoint you. From Lukov with Love is my very first book written by Mariana Zapata and let me tell you, it quickly became one of my favorites. The novel is about two figure skaters, Jasmine Santos and Ivan Lukov, who become partners after years of despising each other. Although the book is around 500 pages, I was able to finish it in one sitting. I couldn't put it down and the smoldering kept me on the edge of my seat the entire time.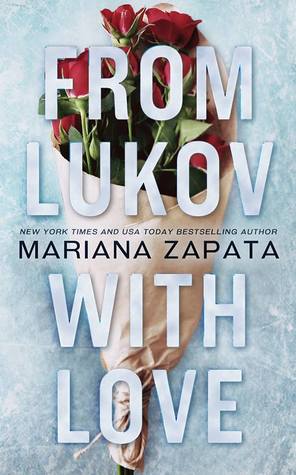 I'm honestly a big fan of Zapata's writing style; however, I believe some people find his books very slow (but that's the whole point of slow burning, isn't it?). Either way, this novel has become a heartwarming read and I still find myself re-reading it whenever I'm down for reading.
3. Verity by Colleen Hoover
One of the most mind-blowing books I've ever read! Hoover's plot twist kept me up all night and still does. Verity is a dark and disturbing psychological thriller written by acclaimed author Colleen Hoover. Although Colleen is known for her contemporary romance books, this thriller definitely exceeded expectations and surpassed all of her other books for me. The novel is about Lowen, a struggling writer, who receives a job offer in which she must complete the remaining books of a successful Verity series, who is currently injured. Shortly after accepting this offer, Lowen finds an unfinished autobiography in Verity's office, revealing shocking truths.
The book is consuming and impossible to put down. If you haven't read it yet, you've definitely missed it! (ps: be sure to check the trigger warnings before reading the book)
4. Daisy Jones and The Six by Taylor Jenkins Reid
This novel is one of the most remarkable stories I have had the pleasure of reading. Daisy Jones and the Six is ​​a historical fiction novel that revolves around the rise of an iconic 1970s rock band, revealing the mystery behind their breakup. Taylor's captivating writing style allows you to visualize the characters and the storyline in an incredibly unique way. After finishing the book, my mind couldn't comprehend that these characters were, indeed, fictional because they seemed so real to me. In fact, I couldn't resist Googling the characters just to make sure.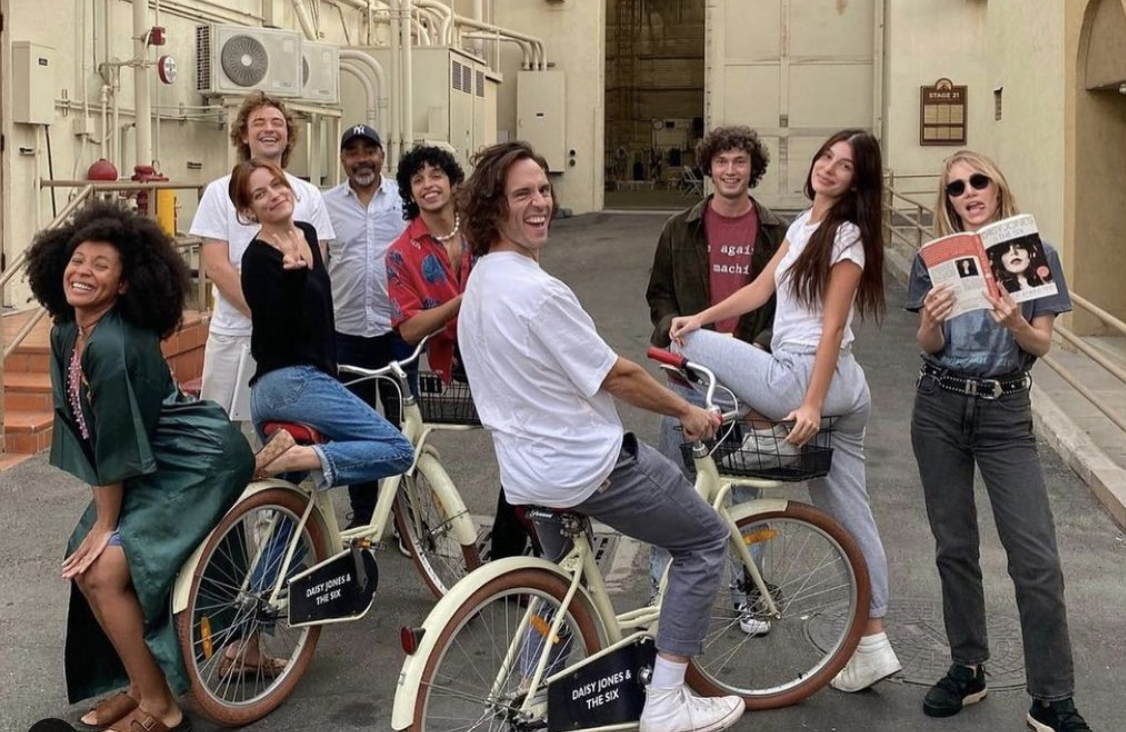 Following the success of this award-winning novel, it was announced that it was to be adapted into a miniseries, starring Riley Keough and Sam Claflin. They started filming this series of 13 episodes; however, the release date has yet to be announced. Since the book had a lot of music lyrics, it's pretty exciting to finally be able to listen to the songs and see them come to life!
5. Six Ravens Duology by Leigh Bardugo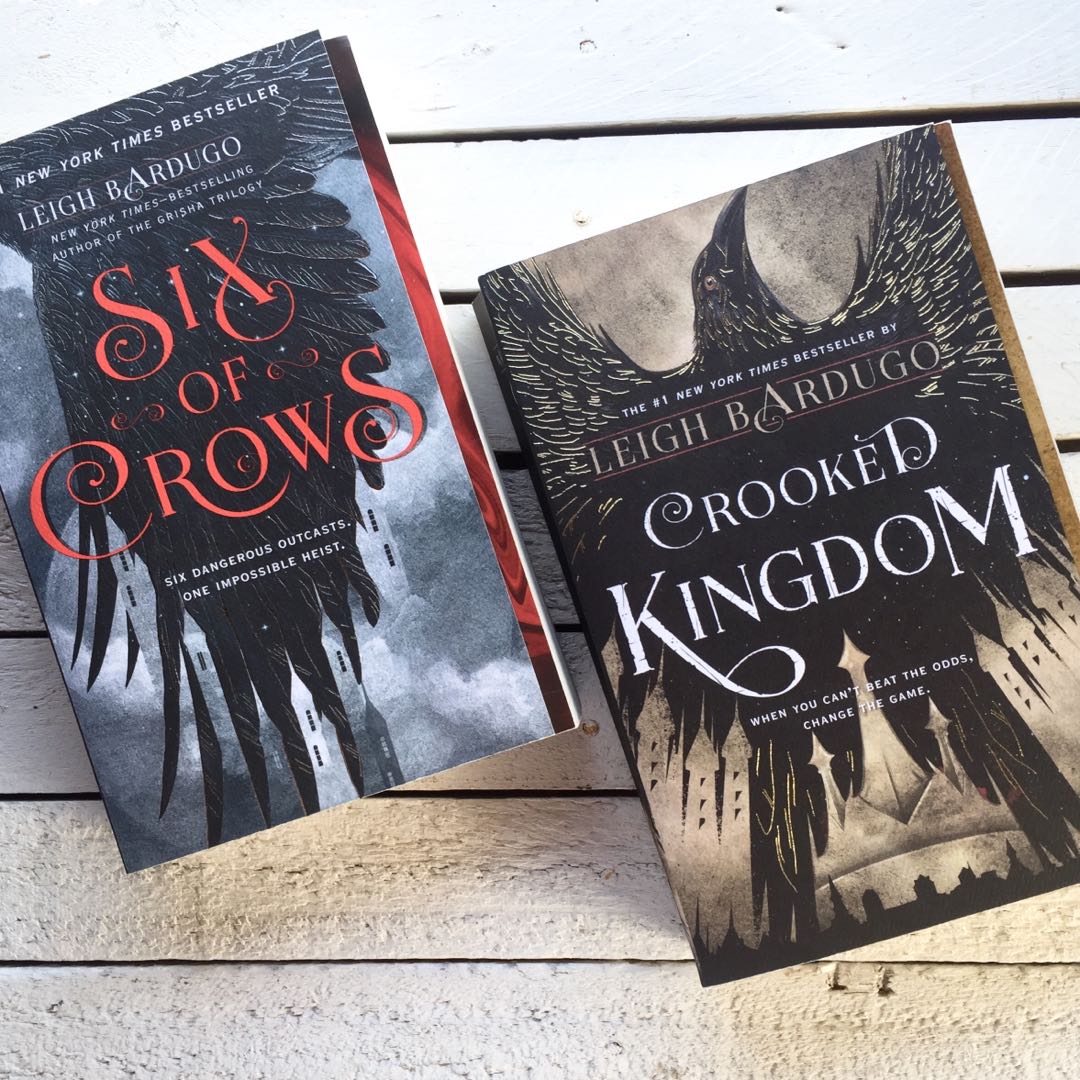 For fantasy lovers, this duology is everything you'd want in a book and more. Six of Crows is a duology about six teenagers who attempt an impossible heist in the fictional town of Ketterdem. Besides the dark and gritty adventure, what makes this book absolutely unique are the six different viewpoints that allow readers to fall in love with each character. It's very rare to find a writer who can perfectly juggle multiple character viewpoints while keeping the story flowing, but Leigh Bardugo has done it in an exceptional way. Six of Crows is the type of book that becomes your personality after finishing it, wanting you to read it again for the first time.
After reading this duology, you can watch the Netflix show, Shadow and Bone, which is a sequel to the Shadow and Bone trilogy, also written by Leigh Bardugo. It takes place in the same fictional verse and includes several characters from Six of Crows. Some readers prefer to read Shadow and Bone first before moving on to Six of Crows; however, several friends have told me that the reading order doesn't really matter. Also, Six of Crows is known to be objectively better and that's the main reason why I personally chose to skip the trilogy.
To conclude, these are 5 books that I loved reading and I think everyone should give them a chance. The books above vary in genres and authors to suit different types of readers. So choose what interests you and be sure to add it to your tbr list for May!