You've probably never heard of polycystic kidney disease. You don't often hear about it, but it affects millions of people around the world. Teen magazine had the chance to interview Ms. Lauren Winchester, Director of Projects for the Polycystic Kidney Disease Foundation, to share their organization's mission.
See this post on Instagram
How was the PKD Foundation born and what is its mission? What are the expected goals to be achieved?
Jared J. Grantham, MD, and Joseph H. Bruening founded the PKD Foundation on August 20, 1982 to find treatments and a cure for polycystic kidney disease (PKD). Our mission: We give hope. We fund research, advocate for patients, and build community for everyone affected by PKD. Our vision is to #endPKD.
What would be the greatest achievement of the PKD Foundation in relation to its mission?
In April 2018, the United States Food and Drug Administration (FDA) approved tolvaptan as the first treatment in the United States for adult patients with autosomal dominant polycystic kidney disease (ADPKD), the most common form of PKD. Tolvaptan may slow the decline of kidney function in adults at risk for rapid progression of ADPKD. The PKD Foundation supported early studies that led to the development of tolvaptan as a treatment and helped guide patients with PKD into clinical trials.
About polycystic kidney disease
There are two types of polycystic kidney disease: autosomal dominant (ADPKD) and autosomal recessive (ARPKD). ADPKD is one of the most common fatal genetic diseases. In ADPKD, fluid-filled cysts develop and grow in both kidneys, eventually leading to kidney failure. It is the fourth leading cause of kidney failure and more than 50% of people with ADPKD will develop kidney failure before the age of 50. Once a person has kidney failure, dialysis or a transplant are the only options. Unlike some genetic diseases, ADPKD does not skip a generation, which means it often affects many people in the same family. About 10% of people diagnosed with ADPKD have no family history of the disease, with the disease developing as a spontaneous (new) mutation. Once a person has ADPKD, even through a spontaneous mutation, they have a 50% chance of passing it on to each of their children. A typical kidney is the size of a human fist and weighs about a third of a pound. ADPKD kidneys can be much larger, with some reaching the size of a football and weighing up to 30 pounds (about 14 kg) each. The number of cysts can vary from a few to several. The size of the cysts can vary from a pinhead to the size of a grapefruit. ARPKD is a rare genetic disease affecting approximately 1 in 25,000 children. It affects both sexes equally and can lead to death within the first month of life. If a child with ARPKD survives the neonatal period, the chances of survival are good. But for these children, about a third will need dialysis or a transplant before the age of 10.
Until the FDA-approved tolvaptan became available in 2018, treatment options only controlled the symptoms of PKD. Since then, several treatments have entered various phases of clinical trials. A clinical trial has three phases:
Phase 1 can last several months and tests the safety of the drug with 20 to 100 healthy volunteers. Phase 2 tests the effectiveness of the drug on several hundred volunteers and usually lasts two years or more. Usually, one group of patients receives a placebo or a standard treatment and the other receives the drug. Phase 3 tests the drug in several hundred to several thousand patients, for five years or more, and is the final step before FDA approval.
See this post on Instagram
How does the PKD Foundation create opportunities for breakthrough innovations in the treatment of polycystic kidney disease?
At the time of our founding, little was known about the PKD. The genes had not been identified and only a small number of researchers were working in the area of ​​PKD. However, just three years later, the chromosomal location of a human ADPKD gene was discovered and understanding of the disease took a big step forward. Since 1982, we have invested over $50 million in more than 1,300 grants, fellowships and scientific meetings. Each year, the Foundation identifies and supports the work of scientists and researchers around the world who seek ways to treat and possibly cure PKD.
On PKD Awareness Day last year, we launched the first national PKD patient database. With over 1,800 participants to date, the ADPKD Registry will be instrumental in advancing PKD research. It collects information in a standardized, anonymous format – telling us about patient journeys, unmet medical needs and patient preferences – while revealing more about the burden of disease on the lives of patients with ADPKD and their families.
See this post on Instagram
How do researchers, clinics and many other medical components work closely with the PKD Foundation to undertake different research and breakthroughs for cures and treatments?
We invest millions in research grants and scholarships. Additionally, we established the PKD Outcomes Consortium (PKDOC) in 2010. The PKDOC is an important collaboration between the PKD Foundation, the Critical Path Institute, pharmaceutical industry representatives, PKD clinicians, and the FDA. It was created to facilitate the clinical development of PKD therapies by establishing a clear regulatory pathway for the pharmaceutical industry to assess the efficacy of potential treatments.
Where do you hope to see the PKD Foundation organization in 10 years?
We hope to have a cure for PKD in 10 years and will continue to invest in the critical research needed to get there.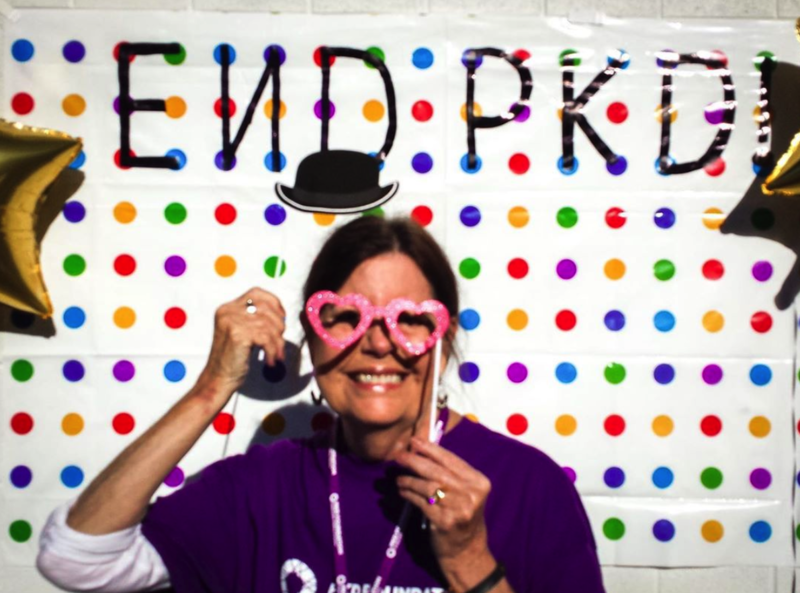 As a person involved and working for the organization, what makes you most satisfied and proud of your career with the PKD Foundation?
Everyone at the PKD Foundation is deeply committed to our vision. Many of us regularly interact with our patient community, so we see firsthand how vital our work is. I am also proud of how effectively we responded to COVID-19. Our research is progressing and we have prioritized providing helpful resources to our community, many of whom are immunocompromised and at higher risk for complications from COVID-19.
As a magazine primarily aimed at Gen Z and young adults, is there a way for teens to get involved with the PKD Foundation?
Many people do not know what PKD is. Teenagers could help us raise awareness through social media – we're on Instagram, Twitter, Facebook and LinkedIn – and school assignments. They could also participate in our Fundraise Your Way program, join or start a Walk for PKD team, or share their PKD experience with us. We would love to have more members of the Gen Z community!
https://www.youtube.com/watch?v=6F61V67e24o
Thanks to the PKD Foundation for this amazing interview opportunity. We are very happy to share the news of this incredible mission!
Be sure to follow @pkdfoundation on Instagram and stay tuned to get involved!