We've all heard of the big names in the fashion industry: Forever 21, H&M, Abercrombie, etc. However, there are plenty of untapped fashion brands out there that offer the same amount of style, quality, and sparkle that you can back just by choosing your favorite looks.
During one of the toughest times for small businesses, it's more important than ever to do what you can to help. So if you're a self-proclaimed fashionista, use this article to learn about some of my top small business finds that will help you create the perfect wardrobe for this winter.
1. Dandy Babes
Price range: $-$$
Dandy Babes, quite simply, has a bit of everything. From home decor and jewelry to vintage and upcycled clothing, this amazing e-commerce company has the most interesting curiosities. This small business is run by Nicole Sipos, a female entrepreneur, who adds her simple yet elegant touch to almost every item by reworking and recycling the clothes herself. It includes chic and trendy clothes and accessories for everyone, with all styles. One of the unique things about this already one-of-a-kind store is that Dandy Babes curates all of its products and collections sustainably and supporting other small businesses. In fact, most of their online product collection includes products from other small businesses.
Buy Dandy Babes here!
Advice from Dandy Babes owner Nicole Sipos for other small businesses:
"If you have no idea what you're doing or how to do it, don't worry, because everything will fall into place if you keep going. Don't be afraid to ask for help!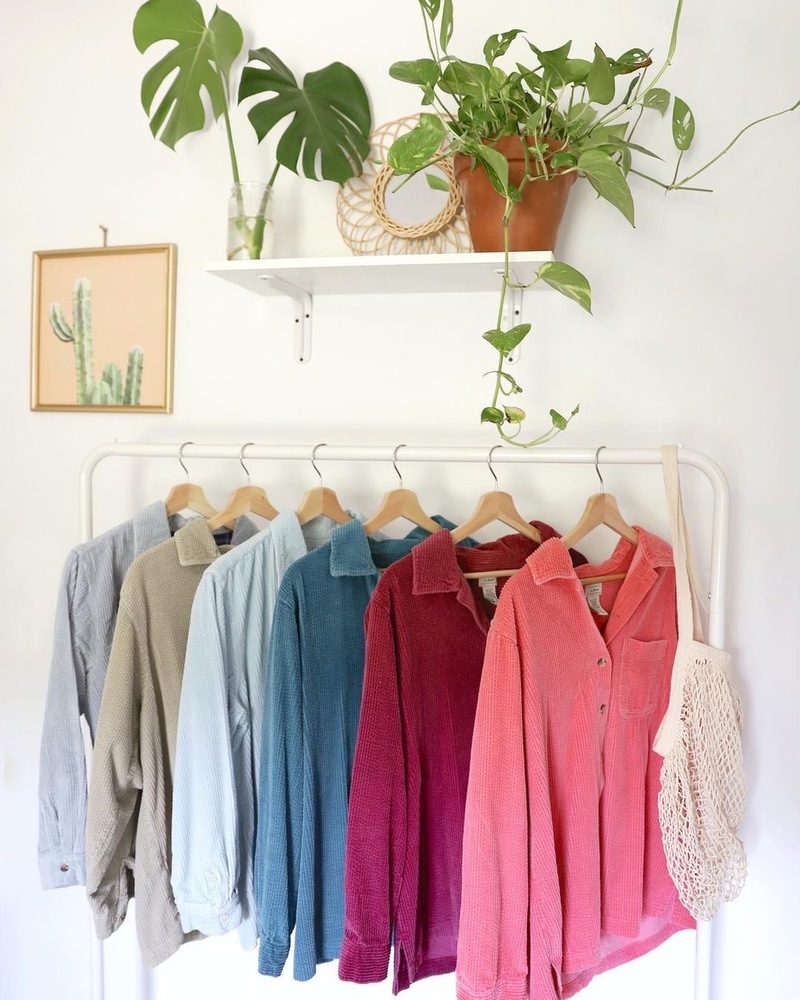 2. Pact
Price range: $$-$$$
Trademarked as "earth's favorite clothes", this clothing company is primarily focused on promoting sustainability and recycling. They capitalize on the fact that all of their clothing is made from 100% cotton and is fair trade certified. If you're looking for kids' basics, bedding or clothing while promoting a more sustainable lifestyle, this is the store for you. This small business has something for everyone!
Buy the Pact here!
"Pact partners with Fair Trade Certified™ factories because they ensure respect for people and the planet. Fair Trade factories provide safe working conditions, empower and uplift local communities, and protect the environment. — Pact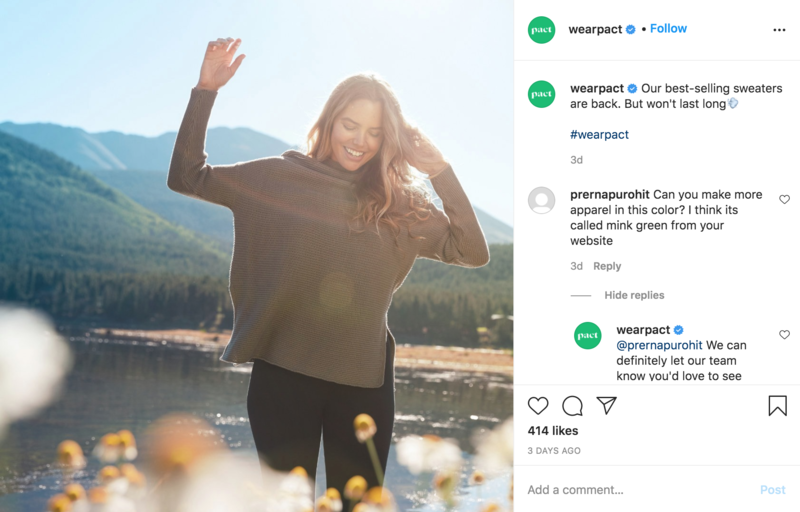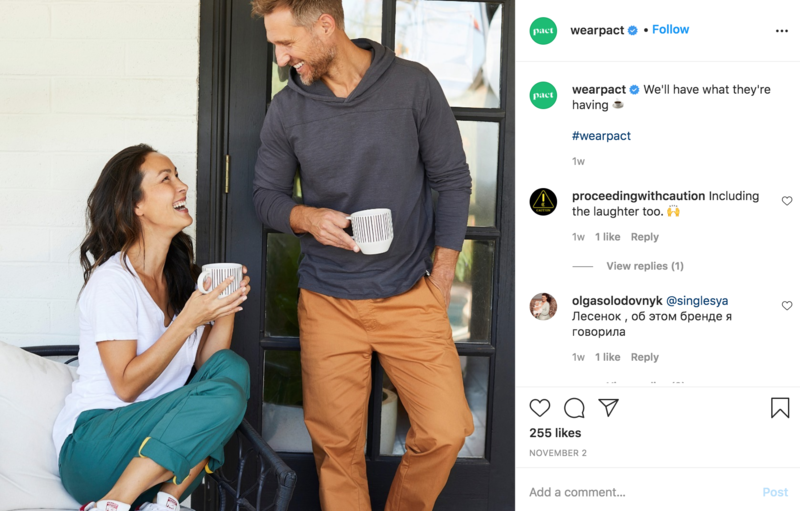 3. Art by Elaine Co.
Price range: $-$$
This boutique of clothing, trinkets and stickers takes you on a journey through the most beautiful landscapes and parks in America. The best part? 10% of all profits from this company go to support the Equal Justice initiative which helps exonerate those wrongfully convicted. If you're looking for a comfy sweatshirt, a chic travel mug, or some great stickers to decorate your laptop, this is the store for you. I'll let these great articles speak for themselves:
Buy Art By Elaine Co. here!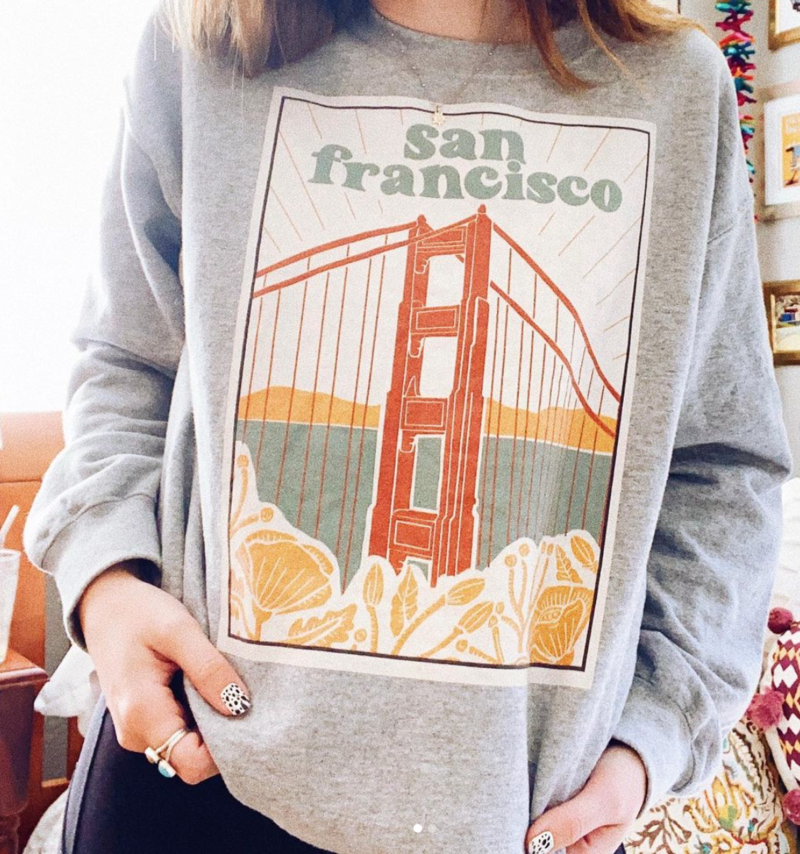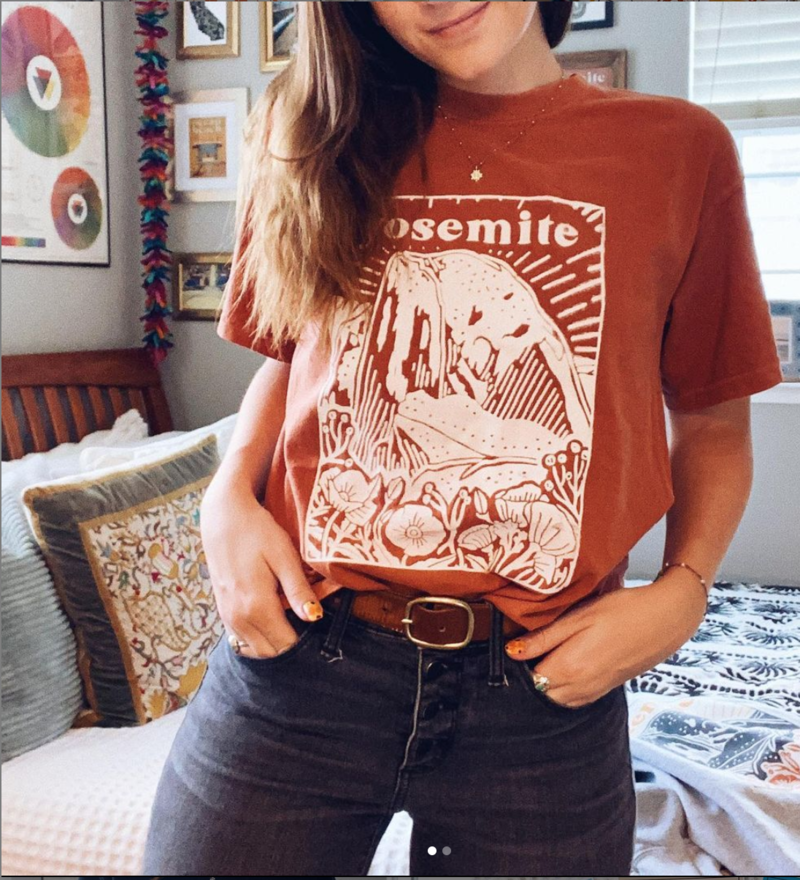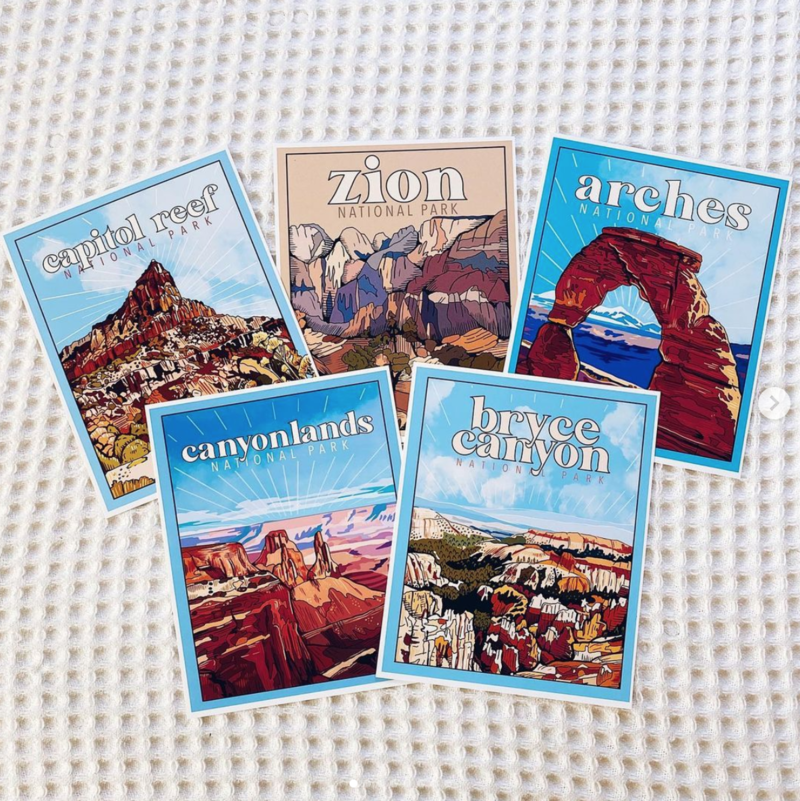 Photo credits: Art By Elaine Co. Instagram
4. The Joyous Pine Company.
Price range: $
This stunning trinket shop (stickers, notepads, and more!) brings every boho-chic aesthetic to life with beautiful artwork expertly encapsulated within each item. If you're looking for stationery, ProCreate palettes, or anything in between, this is your eCommerce business of choice.
Bonus: this Etsy shop donates 10% of its proceeds to charity and is also super affordable for anyone looking to make some cool finds without breaking their wallet!
Buy The Joyous Pine Co. here!
Photo credits: The Joyous Pine Co.
5. Whateva Lola
Price range: $-$$$
In their own words, "Whateva Lola is a lifestyle brand that celebrates women who do what they want while wearing what they want! We have a bunch of earrings, t-shirts, handmade stickers and so much more, all of which are guaranteed to put the biggest smile on your face!
This company consists of incredibly vibrant and chic colors and individual designs that are truly one of a kind. Run by a couple of 20 who are passionate about handcrafting every product, this company offers the most adorable sets of must-have finds!
Buy Whateva Lola here!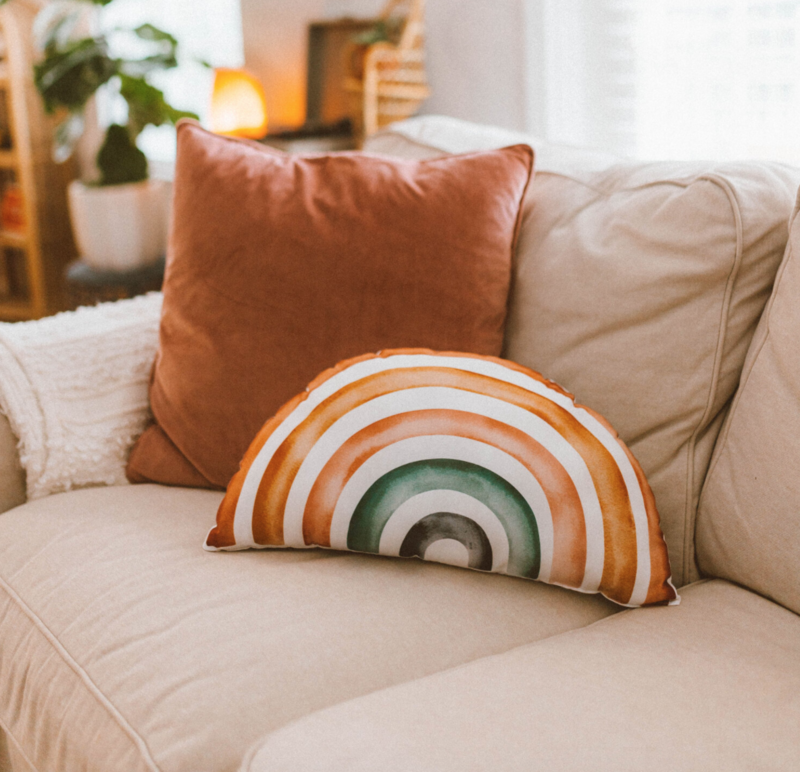 photo credits: whatevalola
6. Mantra and Co.
Price range: $
I have to admit it's a bit of a self-catch here as I run this small business called Mantra and Co. We sell delicate jewelry and accessories and donate ALL net proceeds to various charities including but not including limited to, the Innocence Project (helping provide DNA testing to those wrongfully convicted), Genesis Women's Shelter (helping women victims of domestic violence reintegrate into society) and many more! We are made up of a team of teenage entrepreneurs looking to change the world.
Buy Mantra and Co. here!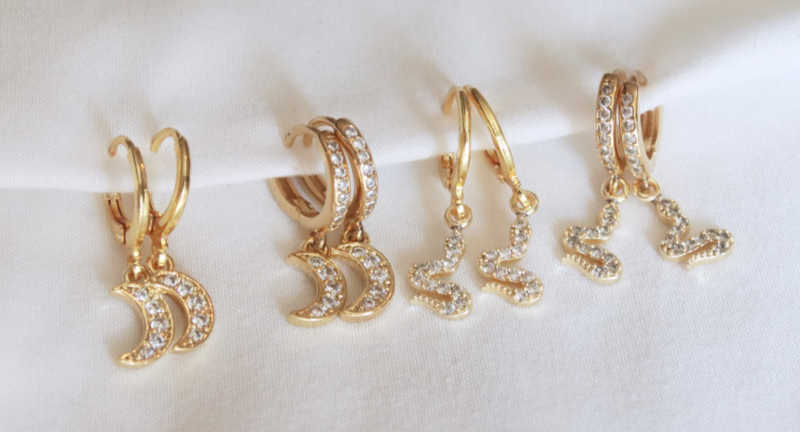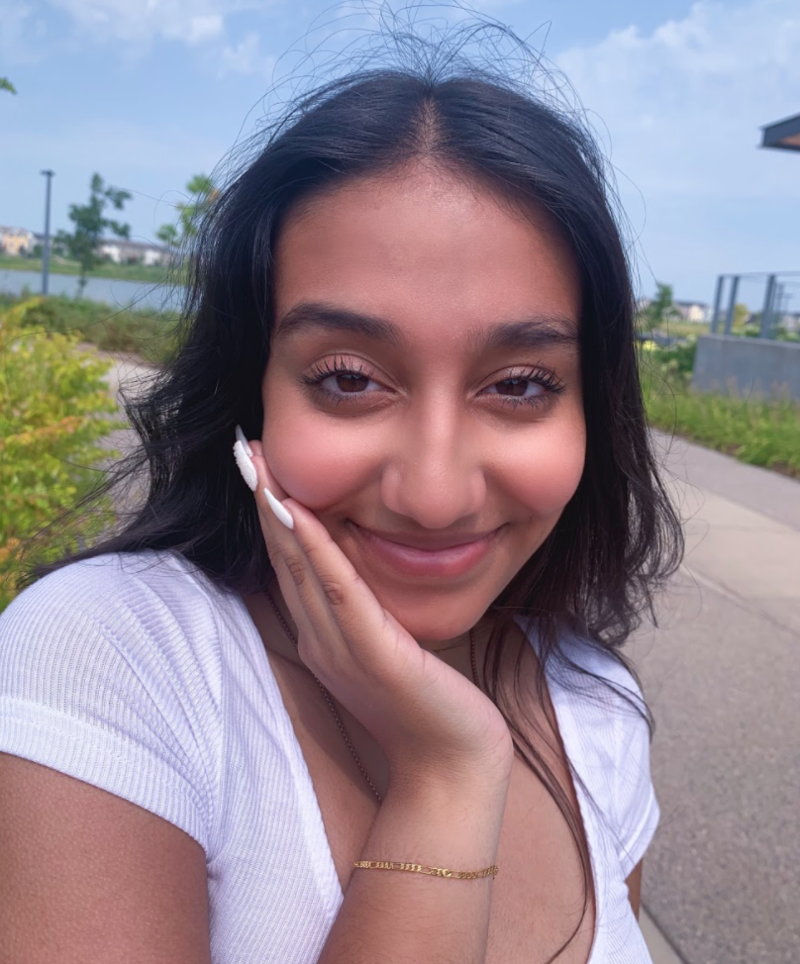 From a small business owner to all of you, every time you buy from a small business, you help foster a real person, just like you and me. You put a smile on their face and allow them to continue doing what they love and are passionate about! Running a small business takes hard work, courage, and an incredible amount of perseverance (trust me, I can vouch for that part!) So, that being said, I urge you all to do your best to buy small and help support these lovely little businesses.