Jewelry shouldn't cost you a fortune, and it doesn't have to be anymore! With many modern social media platforms, small businesses are able to diversify their brands for people looking for cheap but adorable products. We reached out to some brands and got some insight into what motivated them to start their business and what their shop is all about!
Here are our top picks:
1. Cait's Jewelry
This shop is SO CUTE with tons of handmade items with crystals! Each crystal has a different strength or power, and each item is made with love and care. They wrap each of their orders with a handwritten note and free stickers.
Their products include crystals, evil eyes, hamsa hands and many more.
"I started making jewelry because I've always been into crafting as a hobby… so I decided to start a boutique not knowing if it would be okay." -Caitlin
Instagram: @caitsjewelz
Depop Store: @caitlinmcc22
2. Bohemian Flow
This wonderful shop was started in hopes of earning money in a fun way, as there were no jobs available during the pandemic. This shop is described as being very "down to earth", and each item is handmade. They have crystals and clay charms that they incorporate into their jewelry.
"Ensuring we go the extra mile with every product and every customer!"-Boho Flow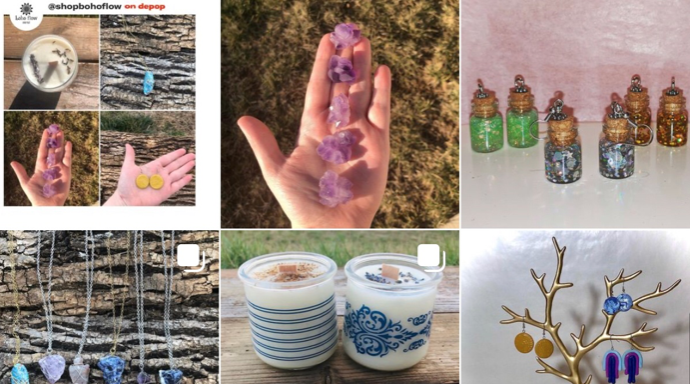 Instagram:@shop.bohoflow
Depop store: @shopbohoflow
3. Jewelry by Lydia
This shop is PERFECT for you if you like trendy items at unbeatable prices! They have been shipped to every state in America! When we reached out to Lydia, she told us how her childhood helped inspire her business:
"When I was little, my mother always made jewelry for me…so I decided to create an Instagram account and it really took off from there!"-Lydia
She used her mother's supplies to make beautiful products that are also very inexpensive!
Instagram: @jewelry.by.lydia
4. Tulin earrings
This shop is adorable, and their products are must-haves! Most of their shop includes clay rings which are super trendy and fashionable! Their rings range from mushroom designs to frogs to other beautiful designs of all kinds.
They also sell unique necklaces and earrings that would match the vibe of our amazing kawaii lovers!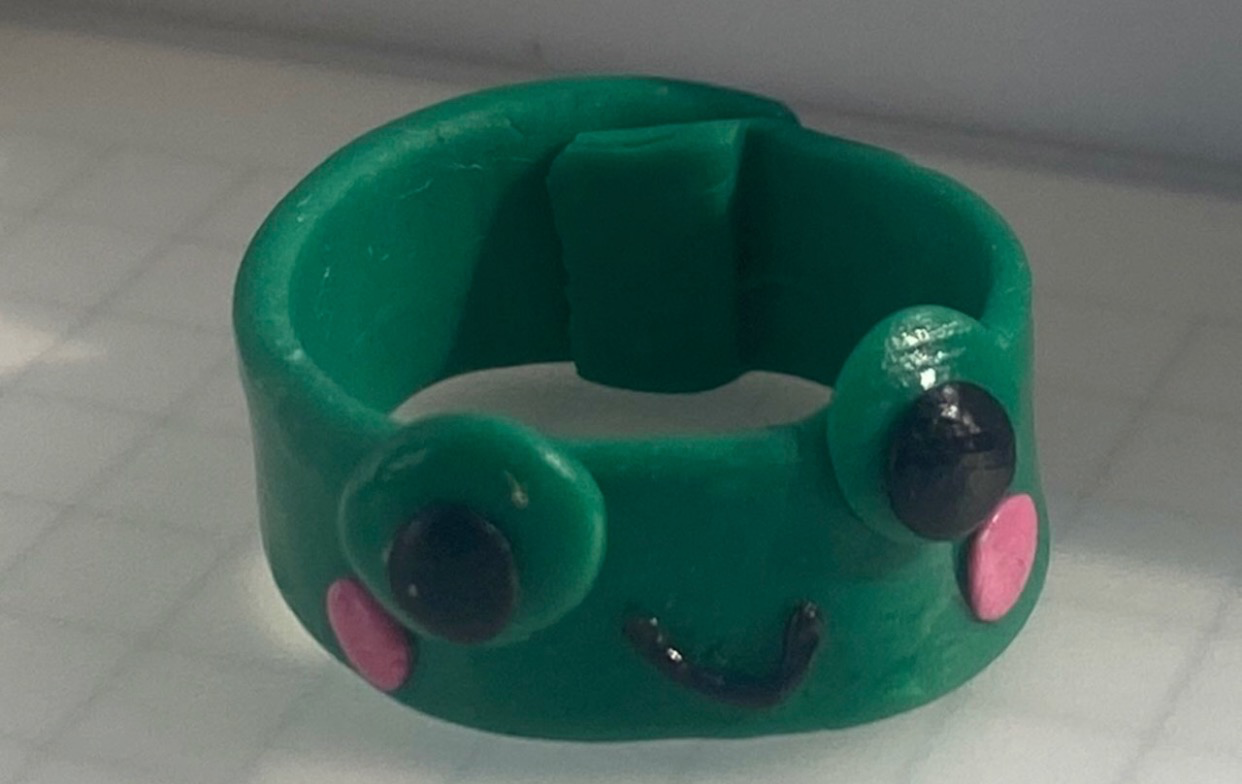 Depop Store: @itztulin
5. Ajewelia
This shop is totally for you if your aesthetic falls into the pastel category! Their earrings can range from small flowers to mini bubble tea figurines (THEY ARE SO CUTE)!
Each item is made with love and care and the packages include free extras for their customers.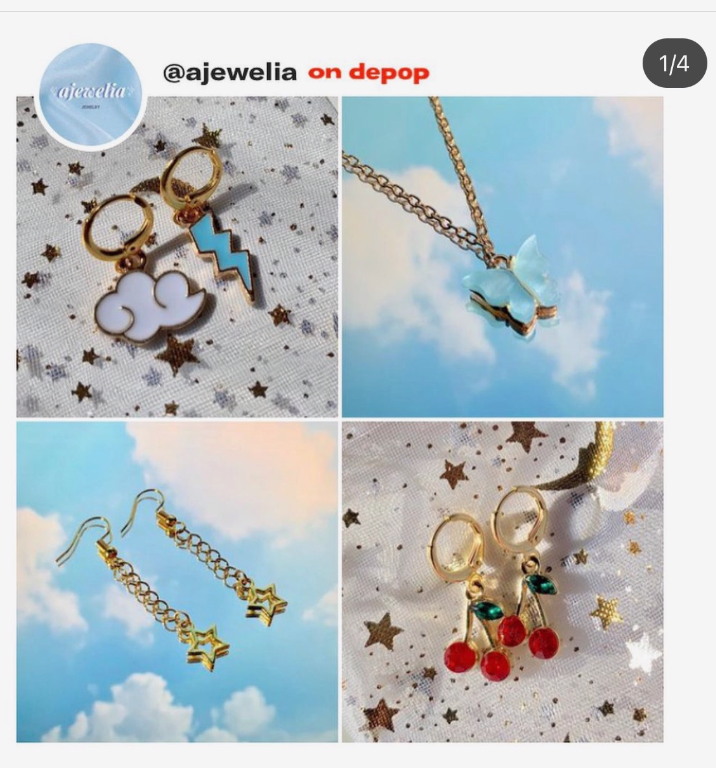 Instagram: @ajeweliaa
Depop store: @ajewelia
Why you should support small businesses
Especially during this pandemic, small businesses are struggling to generate revenue. Millions of Americans apply for unemployment benefits because they no longer have a job.
Supporting these small businesses helps others stay financially stable, but you also receive items made with heart.
Each of these shops sells handmade products that are far more unique and special than an item from a huge factory.
Plus, it's super cheap! What a flight.