Small businesses are an important part of our society not just because of their products and services, but because of the impact they have on individuals and communities.
One such company is Mantra and Co. (pronounced Mun-thruh), a Dallas, Texas-based jewelry company focused on promoting change and supporting charities working to create a better future. .
About Mantra and Co.
Mantra and Co. was founded in February 2020 by one of our editors, Nrithi Subramanian.
In January 2020, as bushfires once again ravage Australia, she has an idea. "I think that sent a powerful message about what we're doing for our society, and our community, and especially our environment. And I think for me that was kind of my wake-up call, because I was very frustrated that it happened again, and I didn't have the opportunity to create change and create an impact in the way that I wanted to."
She was also inspired by her inability to support causes as a voter because she was not yet 18. I don't feel like I have a way to express what I think about the environment or different social equity issues. »
This was the start of Mantra and Co. Originally they started with more environmental and nature based designs such as flowers and butterflies but now they also have a variety of other great designs available which focus on everything from music to art.
See this post on Instagram
The packet
One of the founding pillars of Mantra and Co. is caring for the environment, which is why all of their packaging is recyclable and contains no plastic.
My jewelry came in a simple, square, white cardboard box with my name printed on the side (in my favorite color, green) and tape with the Mantra and Co. logo printed on it sealed the box.
Inside, my jewelry was wrapped in floral tissue paper and placed in a pink mesh bag. Besides the jewelry, there was a card thanking me for my order with a code for a 10% discount.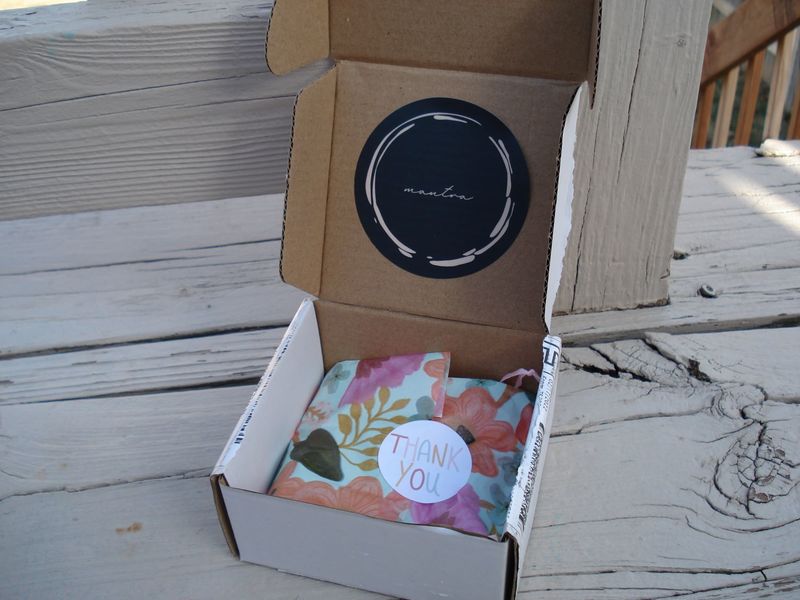 Product Reviews
(NOTE: I was sent these parts in exchange for this review.)
When I decided to do this review, I had no idea what pieces I was going to get or if I was even going to like them. I had already browsed the website and saw several pieces that I love. But in the spirit of surprise, I waited for my package to arrive in the mail.
daylight necklace
I always find bright, sunny days to be incredibly inspiring, so this necklace is perfect for me.
The necklace measures 17 inches in length and features golden sun charms all around linked to the chain.
I love how it captures the beauty of the sun. I paired the necklace with several different outfits, from a plaid shirt and sweatpants to a chunky blue sweater and jeans. I like how, because it's a shorter collar, it was actually easier to pair with a collared shirt (which I generally found difficult).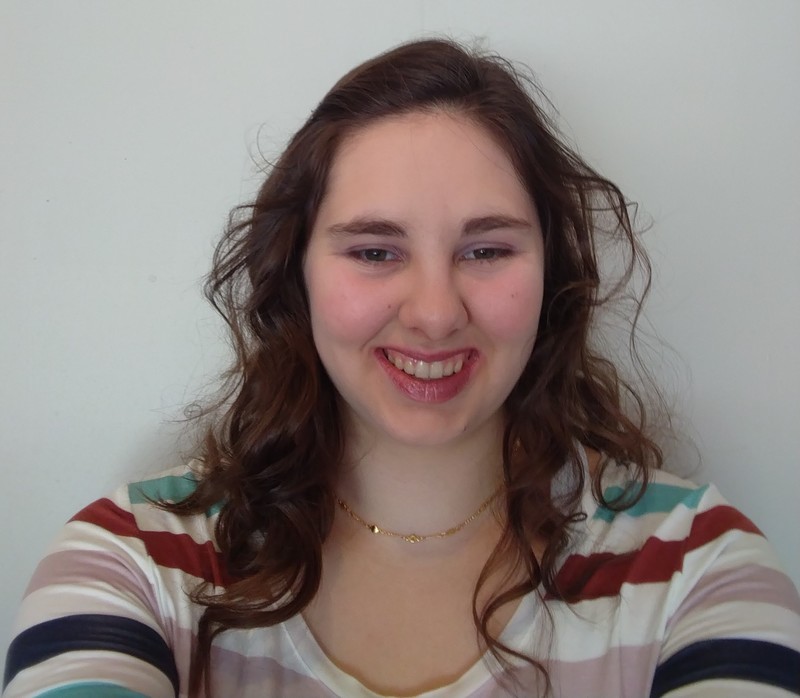 (Me wearing the necklace. Don't mind my messy hair, it was a windy day.)
Turquoise Butterfly Ring
Butterflies are some of my favorite creatures and blue is one of my favorite colors so again point to Nrithi.
The bracelet is a simple gold-plated circle with a small opening at the back so you can adjust it to your finger. The butterfly charm is also gold plated with turquoise colored stones set.
I love how it has enough simplicity to go with a variety of outfits, but it still has a pop of color that grabs attention. Plus, not only does this ring look beautiful, it's super durable; (a fact I discovered when I accidentally hit my hand on a metal chair while wearing it.) None of the stones came off and the ring was not damaged.
I wore it to church on a particularly hot day with a sleeveless shirt and capris, then on a much colder day with the sweater and jeans I mentioned above. Even on the coldest days, it was always an integral part of the outfit.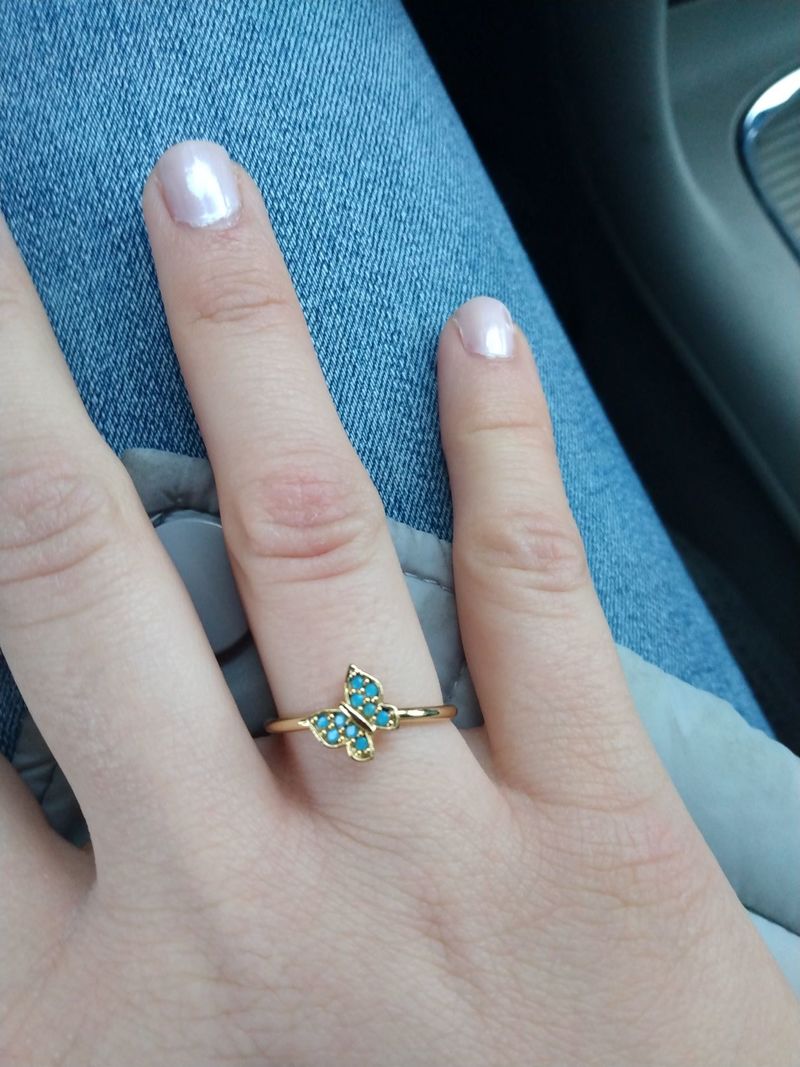 (Me wearing the ring in the car on my way to work.)
Pink Butterfly Sticker
Along with my jewelry, I received a beautiful pink butterfly sticker.
This sticker measures approximately 3 inches by 3 inches and is adorable. I still haven't decided where I want to put it, but it will definitely be somewhere special.
Final Thoughts
I have to say I am impressed with the quality of the jewelry, and I can say a lot of love has gone into creating it. I love how all the designs are so versatile, so any piece can be used with virtually any outfit.
Mantra and Co. definitely has a great and unique style, not only when it comes to accessories, but also when it comes to people, and that alone will always make a difference.
You can connect with Mantra and Co. on their website, Instagram, Facebook and Twitter.