In order to be comfortable with your hair, you must first learn how to treat it well. If you don't fail to respect him and avoid hurtful attitudes, there's no reason he shouldn't make you happy too!
DO NOT DO THAT

Do you know how much it hurts your hair when you use bare elastics that are not covered, like rubber bands, like bobby pins? Strands of hair can easily get tangled in this elastic; they both become knots and break quickly.

THE TRUTH

You want to use a rubber loop to collect your hair, for the health of your hair, you should choose the woven or yarn ones. Moreover, you can create beautiful shapes by using different colors together.
DO NOT DO THAT

While drying your hair, you should not hold the blow-dry randomly in different places. This application takes the shine out of the hair.

THE TRUTH

For more shine, what to do while drying the hair is to dry holding the hair dryer from roots to ends.
DO NOT DO THAT

Never try to comb your hair when it is wet. Hair is three times more fragile when wet and prone to breakage.

THE TRUTH

After getting out of the bathroom, wait a while with a towel. Dehumidified hair is the most suitable hair to be combed. In the meantime, make sure the comb you use is wide-toothed.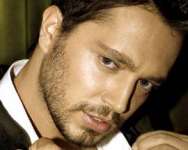 The most beautiful wallpapers of Murat Boz!