Being healthy doesn't have to be boring, try these delicious healthy snack ideas to start that healthy lifestyle you've always dreamed of. These snacks not only look great but are so good for you inside and out!
Peanut butter cake in a cup
Mug cakes are really trendy right now because they are super delicious and aesthetic, and they are also the perfect winter snack after school! Unfortunately, mug cakes and muffins aren't quite the healthiest options and cravings don't really help that they're not the best idea while trying to get in shape, but this recipe has you covered as it contains no added sugar and all ingredients can be replaced with healthier options if needed!
Not only is this recipe super quick to prepare and can take less than five minutes, you actually don't need any culinary skills to make this delicious cake, and just to save yourself that extra washing, only requires the cup and a fork. This recipe is also super filling and energizing because it contains a lot of protein.
Ingredients
1 tablespoon oats, coconut, almond, regular and another flour substitute
2 teaspoons maple syrup or honey
2 tablespoons organic peanut butter
3 tablespoons of any type of milk you like
1 tablespoon dark chocolate chips
How
Simply put all the ingredients in your mug and mix well with a fork, then microwave for 1.5 minutes, top with whipped cream or ice cream, and enjoy!
smoothie bowl
Some say smoothie bowls are just a summer treat, but I believe they are the most delicious snack all year round, smoothie bowls are so much fun to make because you can customize them to your liking. taste.
Smoothie bowls are also great fun to experiment with as there are thousands of different fruits and vegetables you can try and with this recipe you can easily adjust the ingredients to suit your personal preferences. Smoothie bowls are super refreshing and filling. I would say either get one if you need a heavier snack or you can even have it for breakfast or lunch if you want.
Ingredients
2 bananas
2 handfuls of frozen fruit that you like
A splash of any type of milk
1 teaspoon peanut butter
(toppings) fruits, nuts or seeds
How
Put all the ingredients in your blender and blend until smooth, this may take a while as this is a very thick mixture, then put in a bowl and top with your desired toppings.
energy balls
Energy Balls are perfect for a day at the gym if you need an energy boost with just one bite. They're also so easy to carry and take with you in your bag for a quick and delicious snack and just to make them better, they're no-bake! They're super fun to make and last a really long time in your fridge.
I love having one just before a workout to keep me energized throughout, but they're also great after a workout if you need an energy boost!
Ingredients
1 and 1/2 cups rolled oats
2 tablespoons of chia seeds
1 handful of chocolate chips
5 tablespoons peanut butter
1/2 cup granola
A handful of chocolate chips (optional)
How
Put all the ingredients in a bowl and mix with your hands if the mixture seems too dry add more peanut butter and if it seems too sticky add some more oats. Roll into small balls and refrigerate for 30 minutes.
Chocolate milkshake
There's nothing better than a refreshing milkshake, but they tend to taste so much better when you know they're healthy and of course delicious.
This drink is perfect to put in your water bottle while you're at college or school because it's super easy to drink and perfect for that energy boost you crave. This delicious shake is also great after a run or workout, or even for breakfast!
Ingredients
2 bananas
A quarter cup of milk (your preference)
2 tablespoons cocoa powder
1 teaspoon coffee grounds
2 tablespoons peanut butter
5 ice cubes
How
Mix all the ingredients until smooth and serve in a tall glass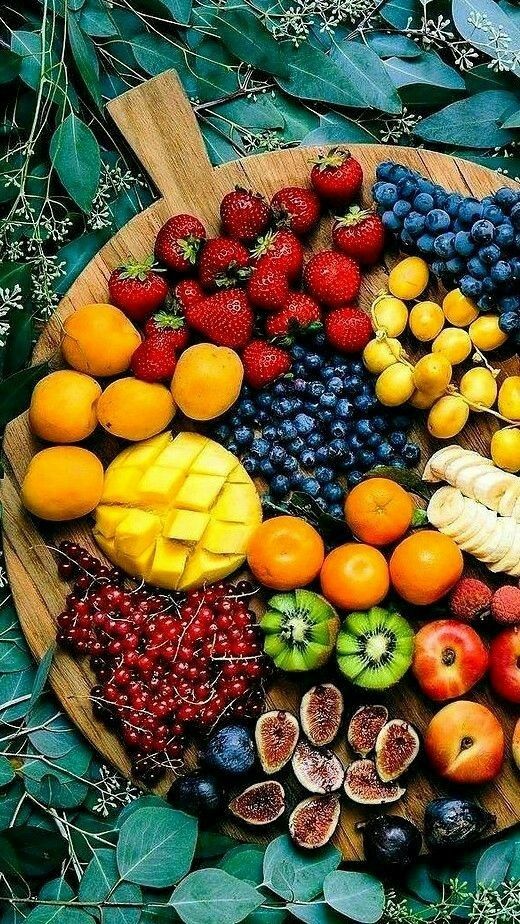 Make fruit more fun
Here are three different ways to make your fruits and vegetables more delicious and filling, although very tasty, sometimes fruit can seem a little boring and by simply adding these toppings you should find that the fruit will taste a whole lot more.
These are really fun ways to enjoy your fruits and veggies, there are no guidelines as you just add the suggested amount of toppings!
Ingredients
Apple
To make your apple tastier you can add a pinch of cinnamon, another way to get more out of your apples is to sprinkle some salt and pepper on them.
Bananas
A great way to top your bananas is to spread peanut butter on them or spread dark chocolate sauce on your banana.
Celery
Celery might sound pretty boring, but if you want to make it more fun, you can spread peanut butter on your celery stick and add chocolate chips.
Hummus and dip
Although many people know about this snack, it is very underrated because more people have to give it a chance. The idea of ​​vegetables sounds unappetizing to some, but there are lots of ways to make them more fun to eat and this is one of my favorites.
This snack is great to have on the table if you have guests over, or you can even have it by your side while you work because it's easy to eat.
Ingredients
2 carrots cut into long sticks
Cucumber cut into sticks
2 celery sticks cut into thick sticks (any vegetable of your preference will work, these are examples only)
5 tablespoons of hummus
How…
Simply serve your hummus in a small bowl and dip your vegetables to enjoy!
rice cakes
Rice cakes are so fun and healthy that there are so many ways to top them and they are very filling. You can have them as a snack or even as lunch if you wish.
They are very easy to make and are a great substitute for a sandwich if you are trying to make healthier food choices.
Ingredients…
Rice cake number 1: 1 tablespoon of peanut butter and half a finely chopped banana
Rice cake number 2: 1 tablespoon peanut butter and 1 teaspoon strawberry jam
Rice cake number 3: 1 tablespoon of Greek yogurt and a few blueberries
How
Simply spread the toppings over the rice cakes and enjoy!
These are all healthy snack ideas, I hope these recipes have inspired you to try something new and experiment with food combinations you may not have thought of before!