MTV is playing and you are getting ready to go out and meet your friends on a cool summer evening. You walk to your bedroom, open your closet doors, and then the life-changing question arises: what am I going to wear today?

"THE 90S AS A STATEMENT"
In the 90s, this question represented more than your personality, but your social status, your likes, your dislikes, your values, your beliefs, your sexuality, your age, etc. We still see this kind of behavior in clothing today. Global influences such as Versace, Gucci, Louis Vuitton, Balenciaga, Dolce Gabbana, etc. have all recently used "the 90s" as inspiration for their most recent collections. But what is it about "the 90s" that makes it such a utopian time in fashion that makes us all want to go back?
"To me, clothes are a form of self-expression – there are clues to who you are in what you wear," said iconic designer Marc Jacobs. People in the 90s lived by this rule, showing every aspect of their unique personality, through their wardrobe. What is interesting in the 90s is that everyone was themselves, also being united to a certain "cliché" or "social group".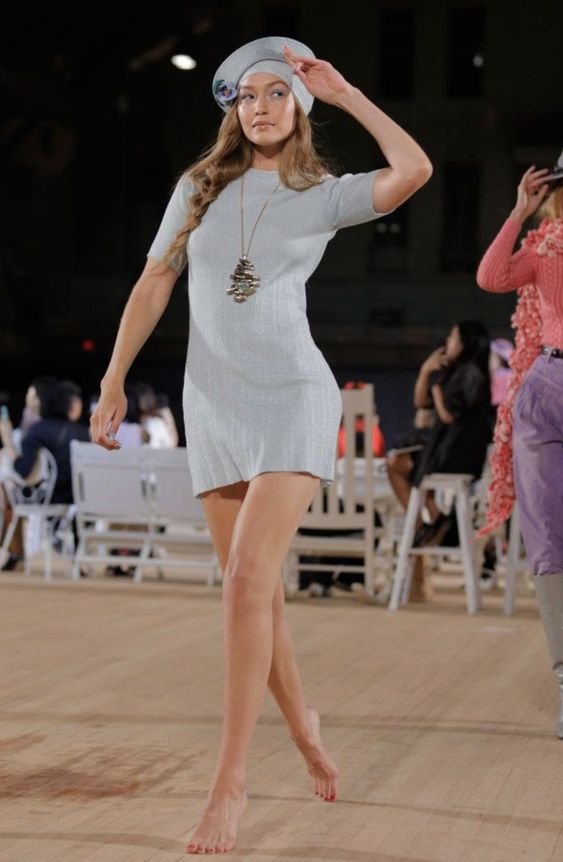 Diversity, synonymous with the decade. Much of this diversity was due to all the different styles of clothing and accessories that were developing at the time. This diverse audience would shake up the fashion industry, giving each piece uniqueness, but bringing them together created something magical. There were four different styles known to represent the 90s, all of which expressed their distinctiveness, but were equally acclaimed for their unison.
"We have school tomorrow"
"Where's my collarless white Fred Segal shirt?" This is my best performing outfit! said Alicia Silverstone in her iconic role as Cher Horowitz in the 1995 classic "Clueless." That film was the beginning of "The Preppy School Girl Chic" style. Girls all over the world tried to imitate Cher's wardrobe. Clothing consisted of plaid skirts and blazers, knee high socks, faux fur accessories and headbands. But the preppiness this style has brought to the fashion industry has extended beyond women. Men began to develop a preppy style on their own. Their attire consisted of turtlenecks, chunky cashmere sweaters, navy blazers, letter jackets, and leather boat shoes. All debuted by the icon himself, Carlton Banks of "The Fresh Prince of Bel-Air." The preppy style gave a touch of class to the 90s, it established what is now called semi-formal chic.
"Crying in the Club"
Leather jackets, all black and red, bandanas, chains as necklaces, dark eyeliner, skirts and ripped jeans, were all part of the punk-emo ensemble. It was the type of aesthetic that went against the rules, the rebels of the crowd, the loners. Bands such as Greenday My Chemical Romance and Blink-182 were used as inspiration. Blink-182's modern rock look echoed the rock era of the 80s. While the gothic, yet extravagant style of Green Day was a new emo era. Both have challenged the fashion industry, creating a look that goes against fashion but is still in style.


"Blasting music out of a boombox"
"Now this is a story about how" the fashion industry has been turned upside down. I I'm sure we all know the first line of that sentence. It's the first line of the popular theme song "The Fresh Prince of Bel-Air" sung by Will Smith in 1996. This popular 90s sitcom has become a fashion statement by creative and colorful ensembles. As well as the iconic girl pop group "TLC". The attire consisted of neon-colored clothes, bomber jackets, oversized jeans, crazy colorful designs, snapback hats, colorful eyewear, chunky shoes, and gold chains. Apart from expressing his uniqueness and confidence in the fashion world, he definitely went above and beyond. This style has been embraced not only by Hip-Hop culture but also by black culture, this outrageous burst of creativity has become part of their history and identity.
"I woke up like this"
Combat boots, graphic shirts, ripped and oversized jeans, dirty converse, oversized flannel shirts, jeans and leather jackets were all part of a style called Grunge. This style was similar to the punk-emo style, except that this style wasn't really trying to become a fashion statement, or even worse, gain recognition. This style was the epitomea little relaxed, but it tasted good. I like to describe Grunge, as an echo of the style of Bruce Springsteen with a touch of modernism. A lot of teenagers, especially skateboarders, started using grunge as ifsignature look, and in no time, "Grunge" hit the red carpet, used by bands like Nirvana, Silverchair and Pearl Jam. The fashion industry had taken on a new challenge, to create an effortless outfit and turn it into a trend.
"WHAT TIME"
Bright lights flash in your eyes, you spot the MTV logo across the club, heading into the night. A plaid skirt, flannel shirt, neon shoes, leather jacket and ripped jeans all come into play. "Step by Step" by New Kids on the Block starts playing and everyone heads to the dance floor. "Welcome to the 90s," you whisper to yourself. Diversity, statements, unison, fashion, all make up the sky-high vibe of the 90s. Now, in 2020, we can realize how impactful fashion can be, how it can transform a generation, represent a belief or an idea, and now more than ever we need it. In the end, "The '90s" is more than just a trend.