Another year, another round of fashion splurges that will soon be popular. Stores and businesses will soon stock their shelves to satisfy those looking for the latest fashion trends.
Fashion as a whole is constantly changing; some trends from last year are already out of fashion. We're constantly drawing inspiration from different eras, so it's no surprise that while we see new trends, we'll also see certain styles make a comeback in 2021.
Juicy Couture Tracksuits
We all felt like we took a step back to the early 2000s when we brought back matching velor tracksuits, but I can see them coming back into style.
We already tried this trend a bit late last year, but I think they'll be a common piece in everyone's wardrobe in 2021. Who doesn't want to feel as iconic as Paris Hilton? in this comfortable outfit?
Mesh
We've all seen the classic black mesh top flutter from time to time, and whether you've been able to pull it off or not, this is your year to do it!
While mesh tops are already in, I think they will become a big trend this year. Mesh is a fabric, so it can vary from tops, dresses and gloves. It may even become the hottest fashion statement soon. There are more style and design options for the mesh than the basic black look.
Whether it's flowing arms or a collared neckline, I can see mesh being a hot style this year.
White Tall Boots
Footwear trends come and go like wildfire and it's no surprise that while we're seeing more casual pieces, such as chunky sneakers, we're also seeing more fashionable items come into the mainstream. everyone's wardrobe.
I predict white knee high boots will become a classic fashion statement this year and could often be worn with long coats and jackets.
Fur-trimmed coats
What better way to style a winter outfit with a coat that's both trendy and practical!
We've moved from the wave of the brown fuzzy jacket phase to a new and improved version. These comfy and cozy pieces will take social media by storm. Not only do I think this fur trimmed look will suit coats, but they can also be added to cardigans.
Unlike the "fuzzy bear" jacket, I think these could be made in all different colors and range from adding a pop of color to a neutral tone.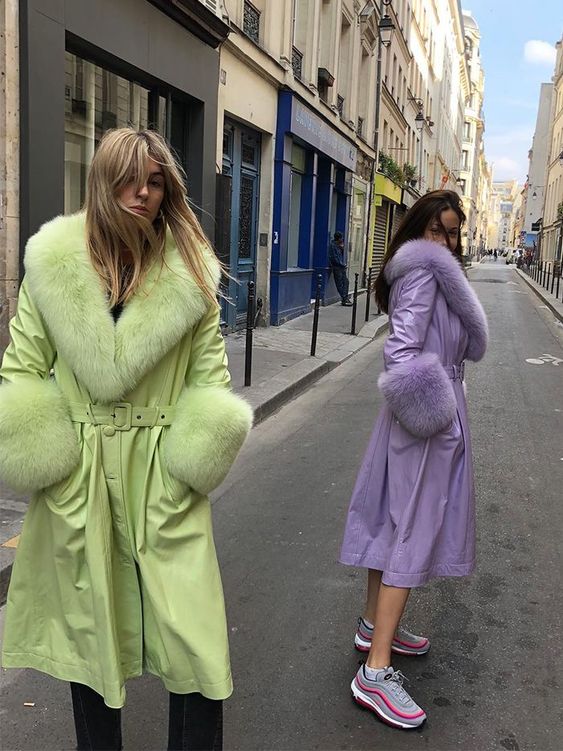 wide jeans
We've seen all phases of jeans over the years, from skinny to high waisted mom fit, and looks are obviously evolving.
I feel that a new crisis will take over this year; specifically, wide leg! Now I know what you're thinking, people are already wearing these, but I see them emerging as the new "normal jeans" of the year.
Whether you decide to go for a straight and sleek style, or a loose and ripped look, this cut can do both!
Green…?
I know what you are thinking… How could green be a fashion trend?
Matcha and sage have already made their way onto many Pinterest boards. I call it – the pastel green hue will become the hottest color of 2021. The real question is, will it become the new pink?
This color is already invading stores and it will only grow in popularity as the year goes by!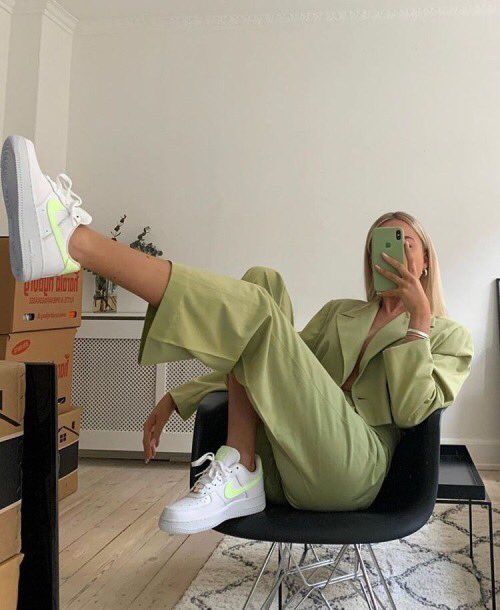 Patchwork
I see more of this look every time I scroll through social media and it's getting more and more popular!
I can see a big market for patchwork style pieces this year. People aren't afraid to show off and wear a style that was once frowned upon. Gone are the days when wearing patched clothes wasn't "cool". (This look will especially become popular with pants, mismatched legs!).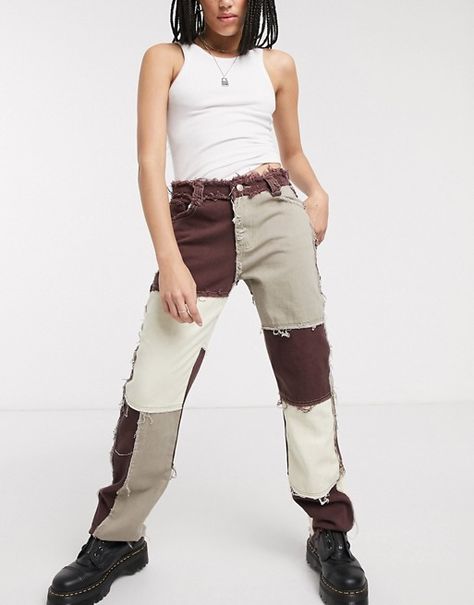 Guess shoulder bags
So the little bags you carry on your shoulders are now officially back in fashion… I can agree with a lot of people and say I'm very happy with this one!
2020 has already introduced us to this trend and I feel that Guess, a very popular brand from the early 2000s, will be making a comeback. What better brand more iconic than Guess? If you like the new look or a more vintage look, no worries, they've got you covered!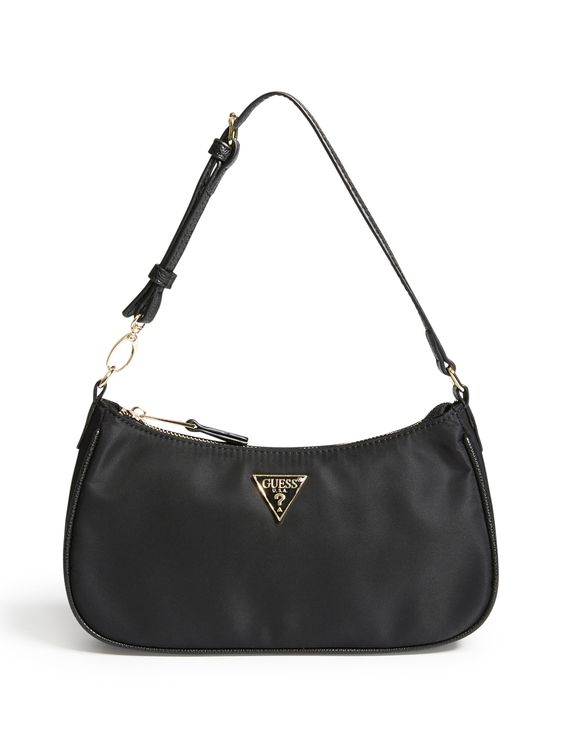 Vintage Baseball Jackets
Now dive into a more old school look: vintage baseball jackets. Are we ready to withdraw them again?
I have a feeling these will be worn frequently this year and paired with very casual and basic attire. I predict that jackets will be a very common centerpiece for many outfits this year.
These may not be for everyone, but will be a great addition to those looking for a more vintage look.
Sparkling sets
I may be one of the small percentage, but I'm very ready for this trend!
I hope sparkly pants and ensembles will come back into style this year. Maybe not exactly an everyday outfit, but sets are perfect for special occasions or parties. These will definitely make you shine at any event!
As someone who likes to wear anything with glitter and sparkles, these becoming popular would make my year. A very glamorous trend!
As the year begins to settle in and trends begin to unfold, it will be interesting to see what comes and goes in fashion.
Although I would love to see all of these trends become popular, no matter what, it will definitely be an interesting year for fashion trends. Will we bring back pieces from different decades or will we resurface popular brands? Only time will tell !