Although the 2014 FIFA World Cup held in Brazil brought all the attention to this hot country, the beauty of Brazilian women has been circulating for years; Everyone looks at them with admiration. Adriana Lima, Alessandra Ambrosio and Ana Beatriz are three of them…
By İpek Koşan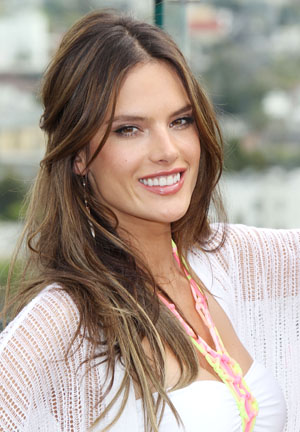 Alexandra Ambrosio
You can apply these secrets to be as attractive and beautiful as her.
• Coconut is one of the miracle fruits of Brazilian women. That's why they use coconut oil on their skin and hair. Alessandra does not break this rule either. She cleans her face with this oil every day. During sleepless nights, she compresses dark circles under her eyes with coconut oil. After the bath, she applies a little of this oil to the ends of her hair. Additionally, Alessandra recommends drinking coconut water while sunbathing.
• As you know, Brazil is famous for its long beaches. Well, don't these beautiful women ever appreciate these golden sands? For example, you can rub your body with fine sand after applying sunscreen to your body while sunbathing on the beach. By massaging your arms, heels, and especially your knees with sand, you can ensure that dead skin cells leave your skin. In addition, when you massage your legs with sand, it will be easier to fight cellulite because you will activate blood circulation.
• Samba, Brazil's favorite dance, is a great way to keep your body in shape. Thanks to this dance, like many celebrities, Alessandra manages to stay in shape.
• Speaking of being in shape, the famous model has another very special secret: do not eat more than two tablespoons. If you want, eat 3 kinds of food in one meal, but try to taste only two spoonfuls of each.