I'm sure we've all seen and heard of subscription services. From beauty sets perfect for people too lazy to choose makeup products, to streaming platforms for your favorite movies and music, subscriptions are all around us.
Not only do subscriptions save you a lot of time if you're an undecided buyer, but they're also customizable for your specific needs. There's a subscription for everything and anything, and it can be extremely difficult to decide which services are actually reasonably priced, convenient and useful.
But, fear not because here are 9 subscriptions that will elevate your life in 2021:
1. Walmart Beauty Box
Price: $5 per season
At just $5 per box, Walmart offers one of the cheapest beauty subscriptions. Unlike other boxes, this subscription is quarterly with only four boxes per year, making it a great option if you're new to beauty boxes or don't want to receive a ton of products. Each box contains 8 products, at least 2 of which are full size. Possible items include skin care, hair care, and oral care products, as well as makeup and nail polish.
2.IPSY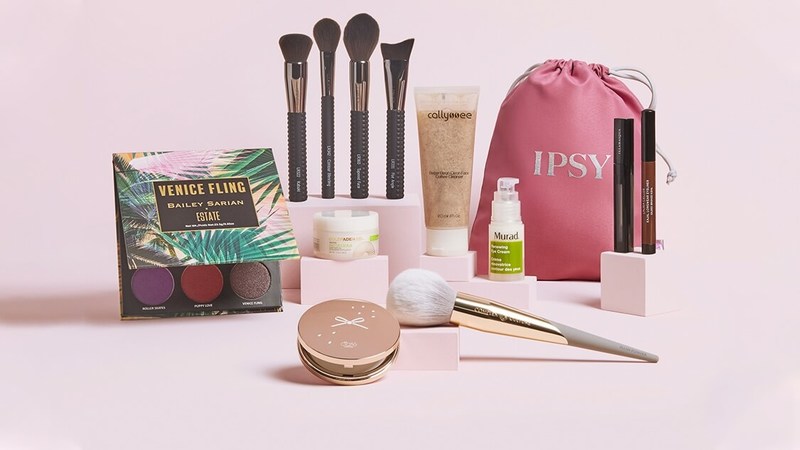 Price: $11 per month for one year OR $12 per month
If you're looking for a more frequent beauty box, the Glam IPSY bag is a great option. You'll receive five products each month based on your answers to their beauty quiz, and the great thing about this quiz is how comprehensive it is. You choose your shade and style preferences for each product, and you can also select how often you want to receive each. Even though the subscription costs $12 per month, each Glam Bag has a retail value of over $50, which is a lot. Plus, your products come in a cute makeup bag, so you get six items per month.
3. Curology

Price: $24.90 per month (small plan) OR $39.90 per 2 months (large plan)
Curology is one of the most famous skincare brands, and for good reason. 88% of users say Curology worked for them, and many people swear their treatment helped them get rid of severe acne, red spots, hyperpigmentation, and more. Curology creates a custom super bottle with three specialized ingredients based on your skin concerns and medical history. Another benefit of curology is that you are also assigned a personal dermatologist who can help answer any additional questions you may have. If you buy the large formula, you can add cleanser and moisturizer for an additional $20. You can adjust your subscription as your skin changes, such as switching to the moisturizing gel instead of the rich moisturizer during the summer or switching ingredients as your acne fades.
4. Athena Club
Price: Depends on the product
Athena Club is best known for its razor, which won Best Hair Removal Tool at the 2020 SELF Beauty Awards. The razor comes in six different colors and also contains a matching magnetic storage hook. However, not only does it look good, but it also provides a great shave. The blades are extremely sharp and surrounded by skin guards with shea butter and a water-activated serum, which helps give a clean shave while preventing razor burn. The razor costs $9, and you can subscribe to receive razor blades starting at $2.25 per blade. Athena Club also sells other body care products that you can subscribe to, such as shaving foam, body wash, lotion, and even a set of all three. You can also buy high quality deodorants and vitamins.
5.Netflix
Price: $8.99 to $17.99 per month
If you don't have Netflix, you're definitely missing out. I got Netflix about a year ago when the pandemic started, and it saved my life so much. Netflix provided a much-needed escape from the dark months of quarantine, and I honestly don't know how I would have survived these last few months without it. Personally, I like Netflix because of the number of shows and movies it offers. There are shows about teens, documentaries about famous singers, K-dramas, contests and much more. Netflix has something for everyone and is a great option if you want to indulge in multiple genres of TV. Plus, Netflix has plenty of original content and constantly releases new shows and movies, which means you'll never be bored.
6. Kawaii Box
Price: $21.90 to $29.90 per month
Kawaii Box has the cutest Japanese stationery, stuffed animals, accessories, toys, and even snacks. You get 8-10 articles every month which is a lot for the price. Each box has a creative theme, and examples of the previous ones are Doki Doki Snow Festival, Kawaii White Xmas, and Trick or Kawaii Treats. Personally, I have never purchased the Kawaii Box before, but I purchased the Surprise Kawaii Mixed Bag from the same company. I really enjoyed all the cute items I received, especially because they were all so different and well worth the price.
7. Club STICK II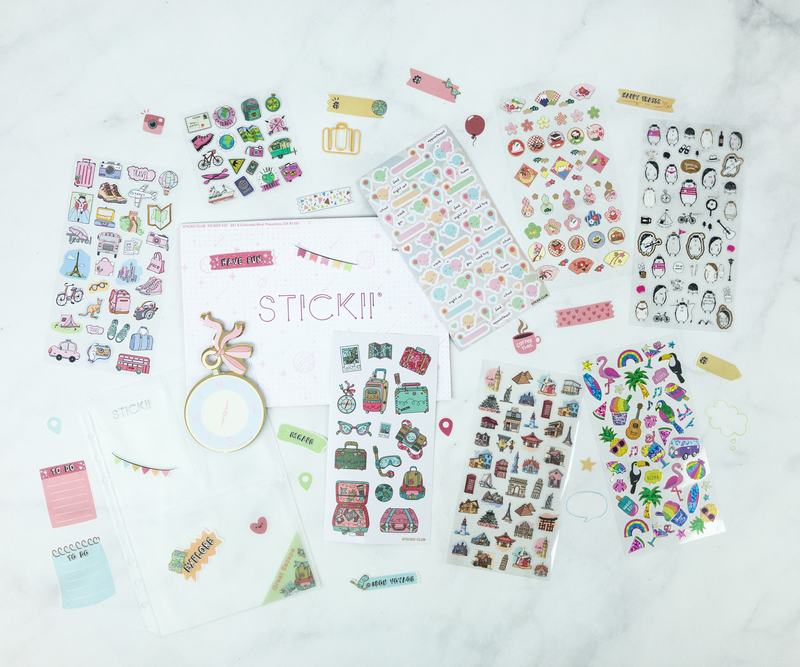 Price: $11 per month (including shipping)
The STICKII Club is a monthly subscription box for stickers and stationery. They offer cute, vintage, and pop rock styles, and if you can't decide which one to choose, you can switch between themes or purchase several for an additional price. In each subscription pack, you receive at least 6 sticker sheets, 3 fixed parts and a sticker storage insert. Another advantage of the STICKII Club is that you get a 5% discount for all purchases without a subscription.
8. Mint MONGOOSE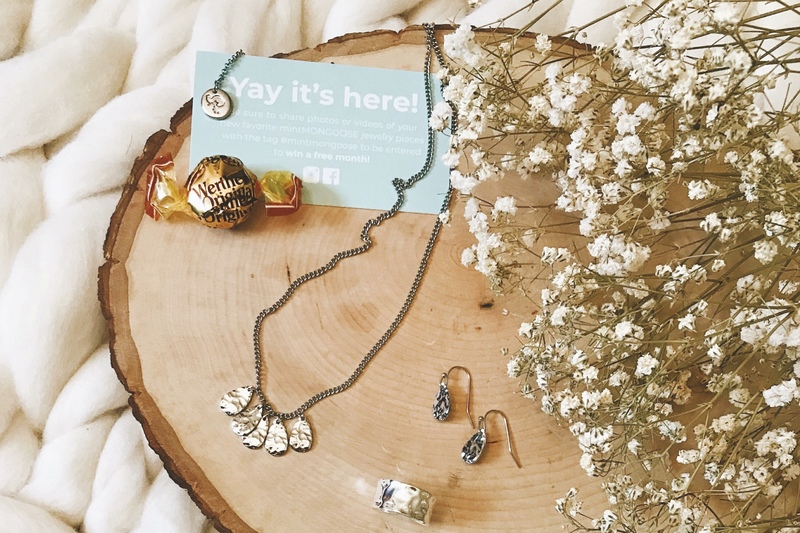 Price: $13.49 to $16.99 per month
MintMONGOOSE may be one of the cheapest jewelry subscription boxes out there, but it's still very high quality and has even been featured in USA TODAY and Buzzfeed. Each set comes with 3 pieces of jewelry personalized to your preferences. You can choose between silver, gold, and rose gold items, as well as earrings and a surprise coin. MintMONGOOSE also offers an additional gift every 3 months and a free 3-piece jewelry set if you purchase a 6-month or 12-month subscription. Something unique about this subscription is that you can choose to pay monthly or all at once for longer plans, which means you don't have to save up for months to enjoy the jewelry.
9. Book of the month
Price: $9.99 for the first month and $14.99 per month thereafter
If you're like me and love to read but hate having to spend hours looking for your next book, then you should give Book Of The Month a try. Each month, you have the choice between 5 carefully selected hardcover books from various genres. No matter which one you choose, you'll most likely be introduced to a book you love. All of these books are new releases, and some haven't even been released yet, which is great if you want to be one of the first people to read highly anticipated novels.