It's no secret that summer jewelry is extremely popular right now. Whether you want to dress up a simple beach outfit or go to a fancy dinner party, jewelry is the perfect option to spruce up any summer outfit. No matter the occasion, there are tons of summer jewelry trends to upgrade your outfit. From disc bead necklaces to chunky rings to large earrings, the color is hugely popular.
If colors aren't your thing, however, there are plenty of simpler options too, like small hoop earrings or layered gold chains. Whatever your preference, you are sure to find new summer jewelry shops here!
1.Etsy
I cannot stress this enough. ETSY JEWELRY ARE AMAZING. There are endless options for unique and on-trend jewelry at your fingertips. Not only is the jewelry affordable, but it is also handmade. Buying jewelry through Etsy also supports small businesses nationwide. I will never stop talking about my love for Etsy. Click here to shop from one of my favorite Etsy accounts, which features the perfect summer jewelry like these clay disc chokers.
2. Stacked by Suzie
Stacked By Suzie is the ultimate store for summer vibes. With tons of options, bright colors, and unique pieces, their jewelry is the perfect place to pick up a few items for summer. You can even customize the colors of certain options to help you find the perfect colors for you. Click here for the Stacked By Suzie website and here for my favorite bracelet on the website, which is the perfect summer bracelet.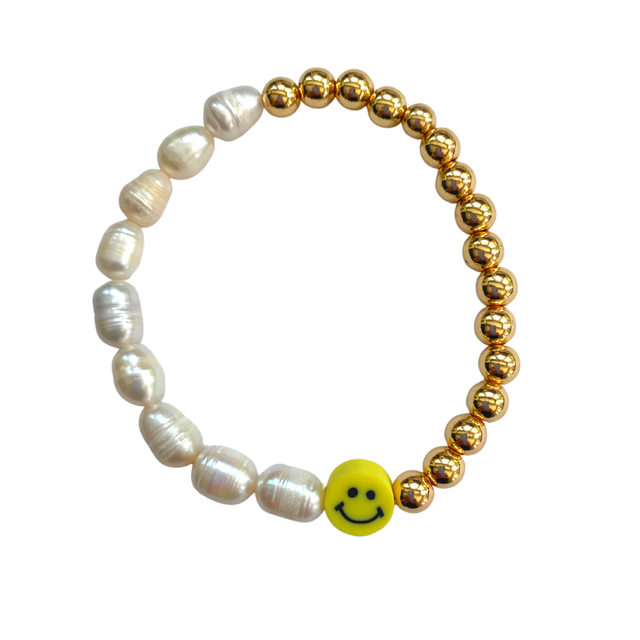 3. Amazon
Amazon is amazing when it comes to shopping for jewelry: tons of options, fast shipping, and low costs. Although the quality of the jewelry is risky, the prices are unbeatable. Not only are the prices incredible, but there is a huge range of selections, allowing you to find something you like. Click here to see one of my favorite picks from Amazon, super trendy layered pearl necklaces that are sure to elevate your summer outfit.
4. Marthe Calvo
Martha Calvo jewelry may be more expensive, but it is truly worth every penny. These well-made necklaces are extremely popular right now and for good reason. These pieces are unique and can take an outfit to the next level. Not only are their necklaces amazing, but their chunky pearl earrings and rings are perfect for summer. Click here to see Martha Calvo's website and here for my favorite earrings on the website that are sure to enhance any summer look.
5. Milling Sterling
Fraiser Sterling is the best place to find the perfect summer piece. From customizable pearl necklaces to chunky earrings to colorful rings, Fraiser Sterling has you covered for all the summer accessories you could possibly need. Click here to see the Fraiser Sterling site and here to see my favorite necklace on the site, a pearl necklace that you can personalize with your initials!
6. Evry Jewels
Evry Jewels offers tons of unique options to upgrade your summer jewelry. They have great necklaces for layering and the most stunning chunky rings that are sure to enhance any outfit. Click here for a link to the Evry Jewel website and here for a link to my favorite ring which is super funky and sure to upgrade your summer wardrobe.
7. Adina Jewels
Adina's Jewels is the perfect place to spruce up your summer jewelry. With a separate section dedicated to summer jewelry, shopping for jewelry from Adina is easy and convenient. From endless options of pearl necklaces to the cutest earrings, Adina's Jewels has some amazing options. Click here to shop for summer jewelry on the Adina's Jewels website and here to see my favorite necklace on the website.
8. Anthropology
Although priced a bit higher, Anthropologie has some amazing options for summer jewelry. All of Anthropologie's jewelry is unique and well-made, making it worth your while. There are so many options, like resin earrings, double layered pearl necklaces and beautiful flower hoops. Although it was hard to choose, my favorite piece on the entire website is these beaded monogrammed necklaces. They are simple, chic and customizable.
9. Kendra Scott
Kendra Scott is definitely one of the best options on this list. The options are endless, from different pendant colors and shapes to customizable items, you're sure to find something you like. The price might be a little higher, but it's worth it for the premium quality provided by Kendra Scott. Of all the options, my favorite has to be the Star Charm Huggie Earrings because they are super simple and elegant, yet they spice up any outfit.
10. Mixma
Mixma offers a large selection of high quality summer jewelry. This online store is moderately priced with a wide variety of great options that are sure to enhance any summer outfit. I am absolutely obsessed with the Monte Carlo necklace. Its mix of round beads and pearls creates an interesting look that will definitely help you stand out this summer.
11. Brandy Melville
Brandy Melville is perfect if you need simple, inexpensive jewelry. If you have an outfit that doesn't necessarily need colorful or loud jewelry, Brandy Melville is a great place to find simple yet stylish accessories. My favorite piece on the Brandy Melville website is the chunky silver hoop earrings. I own them personally and can attest that they go with any outfit. They are indispensable not only for the summer, but at every time of the year.

I hope after reading you have found a new summer gem to add to your wishlist!