It's no secret that BookTok has completely taken over TikTok. From book recommendations to book reviews, there is an endless supply of book videos. Whether you're a voracious reader or not, "BookTokers" will definitely help you find a book you love! Here are some popular BookTok books I've read and my thoughts on them.
Some of these books have sensitive topics, so be sure to research the trigger warnings before reading them.
1. They both die in the end
They both die in the end by Adam Silvera tells the story of two boys who will die within the next 24 hours. This book is hugely popular on BookTok and for good reason. It's a great story with great characters and a fast-paced plot. I read this book in just two days because of the speed of the plot. Is this my favorite book? No. It certainly wasn't perfect and there are some parts I would remove. However, I would recommend this book to anyone, especially if you are looking for a fast paced book.
2. the selection Series
The selection Kierra Cass series is a series of five novels. In this series, America Singer is chosen to be part of "The Selection", a process in which the prince, Prince Maxon, chooses his wife. Imagine the bachelor but with royalty and a dystopian theme. I have read the first three books in this series and am obsessed with each one. They have fast-paced plots, amazing characters, and gripping storylines. I love America, she's such a fun and adorable character. These books are absolutely amazing, and I would literally recommend them to anyone!
3. shadow and bone
shadow and bone by Leigh Bardugo is a fantastic book in the GrishaVerse. It's about Alina and her life as she conquers the Shadow Fold, a layer of darkness over the nation of Ravka. Honestly, this book was not my favorite. I blame that on the fact that I just don't like fantasy. No matter how hard I try to follow, I always find myself getting lost in all the complicated names of people and places. However, if you like fantasy, I think you'll probably like this book. It was well written and it was very successful. He even has a Netflix show.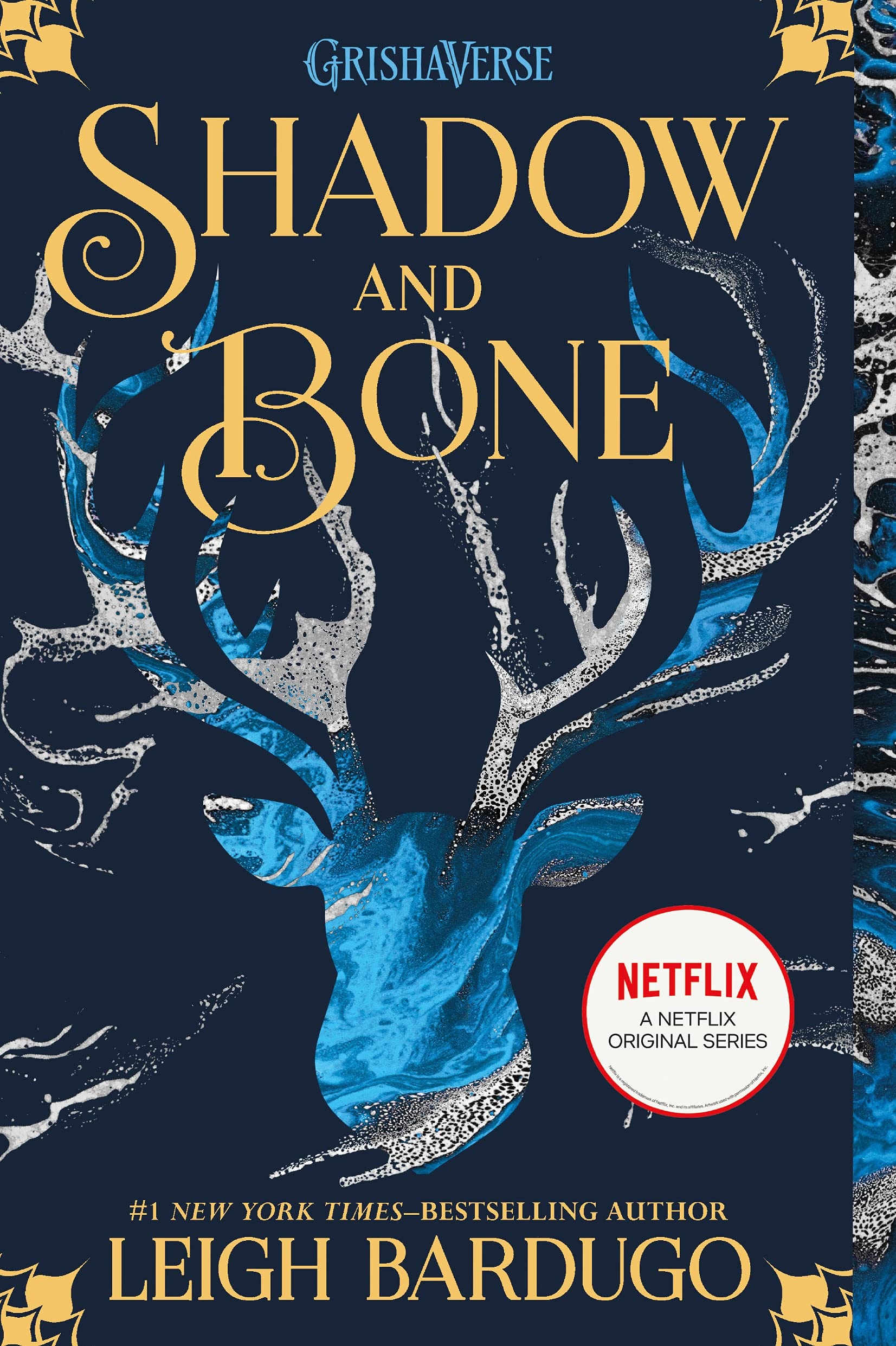 4. one of us is lying
one of us is lying, by Karen M. McManus, is a teen mystery that explores the murder of Simon Kelleher. Four teenagers, Nate, Bronwyn, Addy and Cooper, are the prime suspects in the murder. The book follows the investigations and lives of teenagers through this troubling time. This book is amazing! It's fast-paced and has a great plot with fun characters. Whether you like mystery or not, I 100% recommend this book. It has tons of drama and will make you lose track of time with all the interesting stories. This book totally deserves the hype.
5. Where the Crawdads sing
Where the Crawdads sing by Delia Owens is about Kya, a poor girl who lives in the swamps of North Carolina. Without too many spoilers, this book is filled with drama, twists and even murder. Although this book is not very popular on BookTok, I have seen it many times and really think it deserves more hype. It's my favorite book of all time. I literally couldn't put it down; it was so intense – the script is absolutely insane. Moreover, Owens' writing is so beautiful that it makes it possible to clearly imagine Kya's life and surroundings. No matter what kinds of genres you find yourself in, you should definitely consider reading this book.
6. Love & Gelato
Love & Gelato, by Jenna Evans Welch, is an adorable story about Lina, who moves to Italy for the summer trying to find her father after the death of her mother. This book is the cutest romance set in such a beautiful city in Italy. The writing makes you fall in love with the setting, and the story is great fun too. This book is ideal for those looking for a lighter but fun read!
seven. We were liars
We were liars by E. Lockhart has received tons of popularity on BookTok, and for good reason. This story features Cadence in her summer home, as she attempts to uncover the mystery of what happened during her previous summer. This book is extremely controversial on BookTok. Some people think it's amazing and others find it boring and predictable. Personally, I really enjoyed this book and found the plot twist to be super shocking. However, I didn't like the characters and there were parts of the book that bored me. For this reason, I understand not liking the book. I recommend you give this book a try, because you might love it!
8. The Song of Achilles
The Song of Achilles by Madeline Miller is a story about Patroclus and the superhuman Achilles. This book is set during the Greek heroic age, the time of Odysseus and Agamenon. The setting makes the book interesting and unlike anything I've ever read before. This book is beautifully written, with a unique plot and incredible characters. For this reason, I enjoyed every second of this book and was particularly blown away by the ending. This book is super popular, which makes sense. It totally deserves the hype given to it, and I fully recommend this book to everyone.
9. The summer when I became pretty
The summer when I became pretty by Jenny Han is a story about Belly, as she navigates her friendships with the close family friends she spends with each summer. This book is really popular on BookTok, and honestly, I didn't love it. I totally get that I love it, because it definitely gave off full summer vibes. However, I found it a bit basic and boring. This book isn't bad at all, it's just not my favorite.
ten. Anna and the French Kiss
Anna and the French Kiss, by Stephanie Perkins, has to be one of my favorite books. It's about Anna, who is forced to move to a boarding school in Paris for her final year. While in Paris, she meets many new friends and a possible love interest. This book is such a fun book to read. It's simple, fun, and will make you want to move to Paris. Anna is a great character and her love interest is super charming, which makes for a wonderful story. Perkins' writing is sure to make you fall in love with Paris and you might be tempted to book a flight after finishing the book. I enjoyed every page of this book and would confidently recommend it to anyone.
11. the silent patient
The silent patient by Alex Michaelides is a psychological thriller you won't be able to do without. It's about Alicia Berenson, a painter who murdered her husband and since then hasn't spoken. Theo Faber, a psychotherapist, becomes obsessed with getting Alicia to talk and uncover the truth about her husband's murder. Theo is determined to find out why she did it. This book is absolutely amazing. The story is spectacular and addictive. Trust me when I say you won't want to stop reading. This book is slowly becoming more and more popular on BookTok, but I really believe it should be as popular as books like They both die in the end and We were liars, because this book is even more captivating. Even if you think you don't like mystery, you have to read The Silent Patient.
12. It ends with us
It ends with us by Colleen Hoover tells the story of Lily who quickly falls in love with Ryle. This book follows their relationship, the problems they face, and the dramas that come back from Lily's past. This book is a beautiful story. It's deeper than your average romance book with serious plots and plenty of twists. This book is incredibly sad though, so pack a box of tissues. I 100% recommend this book, and it deserves all the popularity it has received.
Hopefully, after reading, you found a few books that piqued your interest! BookTok is certainly useful for book recommendations and I hope I have provided you with useful information on the most popular books.