I read when I was a child. But I was stuck in a reading slump for about two years and only read one book. At the end of 2020, I saw a lot of book suggestions on my TikTok for you page, but none of the books I liked were translated. My mother tongue is not English and there are very few books translated into Greek, by new and non-classical authors. I was confused that I might not be able to fully understand what the book was saying. Eventually I took the risk, and now I identify as a bookworm. The books in the following list are quick, short (with a few exceptions), and easy to read. These helped me get over my reading crisis and get more interested in reading.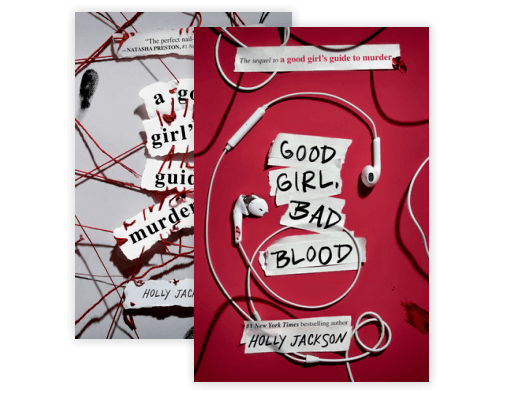 1) A Good Girl's Guide to Murder (Duology) by Holly Jackson
TW: bullying, death, drug addiction, ed. and child abuse.
This book is definitely the best crime novel I have ever read! Five years ago, a girl was murdered by her boyfriend. Everyone, including the police, knows he did it. The book follows a girl called Pipa Fitz-Amobi who chooses this case as her final project to find out who Andie Bell's real killer is. What if he's still outside? This book is the end of a page-turning thriller. It got me hooked, and I couldn't put it down. Once you're done with AGGGTM, you can continue with Good Girl's sequel, Bad Blood. Pip was done with his detective years, working on a true crime podcast. But when one of her friends goes missing and the police do nothing, she jumps right back into the game, only now everyone is listening. This book is scarier than the first but nothing too serious. I would rate this series 14+. Also, there is a third book coming out on August 5 called As Good As Dead.
2) We were liars by E. Lockhart
TW: None (except underage drinking) This book is indescribable.
There's romance (from friends to lovers), mystery, LGBTQ+ representation, and more. It's the story of a girl who had a terrible accident and who doesn't remember anything before. But like every previous summer, she goes on vacation to her grandfather's private island. Something seems off there, but no one tells him what happened before the accident. Will she find out the truth and how damaging would it be? You'll especially like this book if you enjoyed Outer Banks, as it also revolves around 4 teenagers. It's my favorite book, even though I don't usually read this kind of books (until now I only read detective stories or thrillers). I read it in 3 hours because I couldn't put it down. He got a lot of hate on booktok for being overrated, but I think he deserves the hype. Additionally, it has a unique (more poetic) writing style that readers may not like. I would rate this contemporary YA 13+.
3) One of us is lying (duology) by Karen M. McManus
TW: bullying, drug abuse, cheating, emotional abuse, bombing, alcohol abuse, and sexual assault.
5 students went into detention but only 4 came out alive. That he has done? This is a murder mystery with a bit of romance and a twist. It's inspired by The Breakfast Club, like completely different people getting together but with a criminal twist. There is a bit of romance but it's very little, so this book can't be considered a romance. Also, in this book there is LGBTQ+ representation as one of the main characters is gay. There's a sequel called One of Us Is Next, and it revolves around the friends of the people from the first book and their siblings. Now there is a deadly game of truth or dare. Who would come out alive, and above all, who is hiding behind all this? They were both pretty good, although I enjoyed the first more because it had more suspense than the second. I would rate this series 14+. There will be a third book soon (well not very soon) called One Of Us Is Back.
4) Behind closed doors By BA Paris
TW: Upsetting physical and emotional abuse, death
He's the only one on this list who isn't really a young adult. It's about a married couple who do everything together and are inseparable. But it seems Grace has no privacy and only communicates with Jack and other people when Jack is around. Is it real love, or just an act? It goes back and forth, from present to past, and tells the story of Jack and Grace. Although it's not terribly short (it's around 300 pages), it's extremely easy to read and will have you guessing right from the first chapter. I wouldn't recommend this book if you don't have patience as it's a bit of a slow burn mystery as it explains the history of different eras. It's adult fiction, but I'd rate it 15+.
5) 13 reasons why By Jay Asher
TW: sexual assault, self-harm, suicide.
A girl kills herself unexpectedly. No suicide note, nothing. 2 weeks later, Clay receives a box of tapes with the reasons why Hannah committed suicide. So who "killed" Hannah Baker? This book is quite inspiring, not like many of you think right now, but it reminds you not to treat others like you don't care about them and how that can affect them. Despite the fact that the book addresses real issues that teenagers face on a daily basis, it is not for everyone. There are also characters who are part of the LGBTQ+ community, others who are openly gay, etc., and others who are still closeted. There is also a TV show called 13 Reasons Why which is based on the book on Netflix. I would give this book a rating of 13+ (not a young age. Everyone needs to be educated on these topics).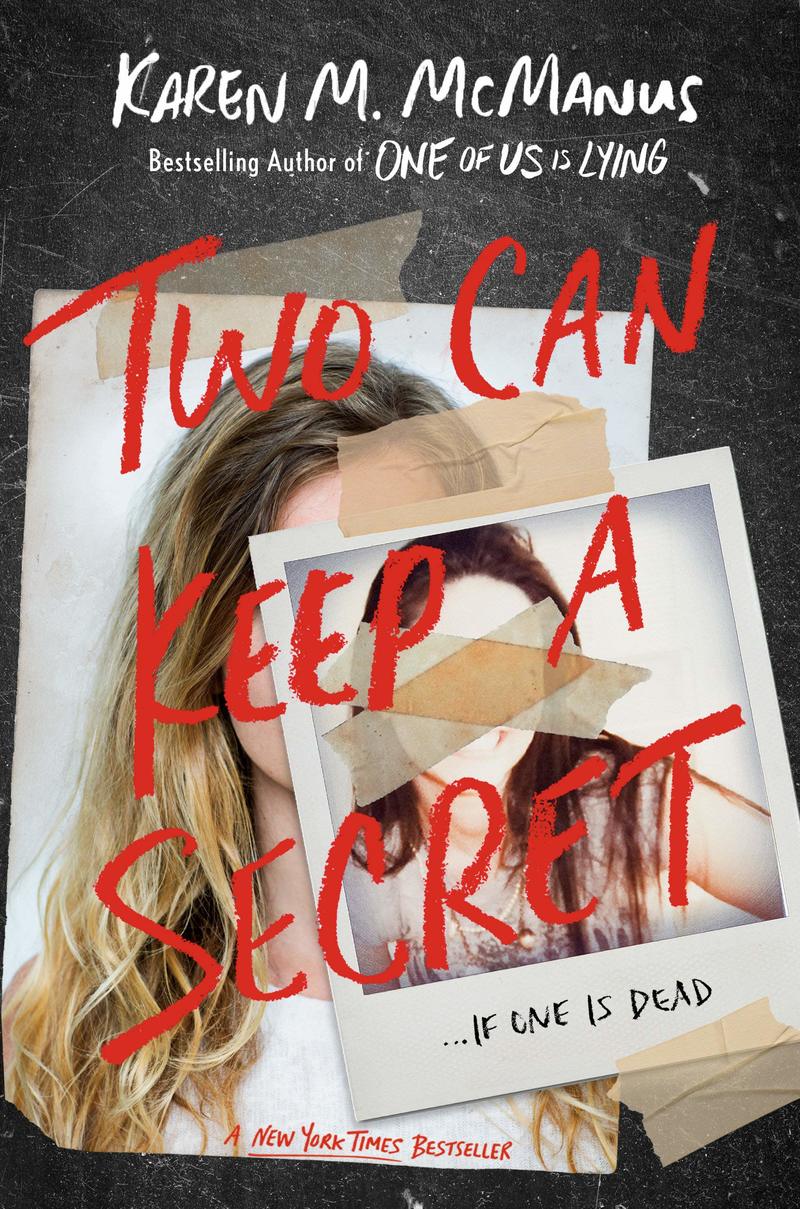 6)Two can keep a secret By Karen M. McManus
TW: Bullying, death, endangerment of children, emotional abuse, profanity.
This is another book by Karen M. McManus, about returning queens who disappeared 5 years ago, in Echo Ridge. Ellery had just moved in and before school started, someone started writing threats about repeating what happened before those 5 years. How long will it take Ellery to find out the truth? What if it's too late? This book is on another level of addiction. He is so underrated and deserves more hype. As soon as you take this book into your hands, you won't be able to do without it. It kept me up for two consecutive nights to complete it. There's a bit of romance if that's what you were thinking, but nothing too much. I would rate this book a 14+. There is another book by Karen M. McManus called The Cousins ​​but it's not that good and the others are better.
And that's all. This list, which consists mostly of murder mysteries, will help you get back to reading. Hope this is the start of your book addiction 🙂