In TikTok, various books are constantly discussed, from cartoon-covered titles to haters to lovers. I'm going to recommend some of my favorite books that I've read.
Daughter of the Pirate King by Tricia Levenseller
This is one of the first books that made me want to read again, so it will always have a special place in my heart. That being said, it is the perfect enemy of lovers, arch but with pirates! There are sword fights, magic, and it gives you the best"Pirates of the Caribbean" live. If you liked this book, I recommend it. Fable series by Adrianne Young. It shows another strong female protagonist on the road to revenge and eventually finds the family she didn't know she needed.
Crave by Tracy Wolff
This story centers on Grace, a girl who has just suffered a tragedy and ends up in a magical boarding school in Alaska. The problem? She doesn't know who she is or what she is. There she faces betrayal, friendship, and maybe even love. Although it is quite a large book (592 pages), the chapters are short and easy to read. One of my favorite things about this series is how Wolff names his chapters. They range from sarcastic to captivating.
We chase the flame by Hafsah Faizal
Zafira is a devoted huntress who is determined to bring magic back to her land. Nasir is the crown prince of the Arawiyan crown and is used to working alone. Now, what will happen when they both need each other to retrieve the item and have to face the force conspiring against them? This story includes many tropes, from enemies to lovers to the favorite "Who did that to you"? I had a very complicated relationship with this book because in the first half it can be really slow and very detailed. But after finishing this series, I came to appreciate the first book more because I think it helps you understand the characters even more.
Sweet Filthy Boy by Christina Lauren
Now there are junk books and dirty books; this one is definitely the last. It starts with Mia reminiscing about her one night stand and finding out they were married! So, instead of making the responsible decision and getting a divorce, she goes to France with her new husband, Ansel. Will this summer end in sorrow or in love? If you're looking for a fun, light-hearted book, this is the one for you. It's definitely an 18+ book and if you like any of the other characters, some of them have spin-off books!
It Ends With Us by Colleen Hoover
If you've ever been on BookTok, you've definitely heard of It Ends With Us and Colleen Hoover. These two names are familiar and for good reason. There are many books that can be overhyped and I can say without a doubt that this one is not one of them. This summary will be very short so as not to spoil your reading experience, but there is a deeper message in this book besides saying that it is a "love triangle". Lily is a heroine who will inspire you. She is constantly learning who she is and can admit when she is wrong. If you need reasons to read ASAP, the second book in the series will be released on October 18, 2022.
The Nightingale by Kristen Hannah
If you like historical fiction and war novels, then you should check out this book. Besides romance, this book focuses on brotherly love. Besides love, he wants to show how women played their part in the war in different ways, but both are influential. Plus, it also becomes a movie, so that's a bonus!
Honolulu by Alan Brennert
This is another wonderful historical fiction recommendation. This story follows Jin, a Korean bride pictured in 1914, and her journey to happiness in Hawaii. There are so many examples of strong women and how each of them overcomes their challenges in a unique way. In addition to following Jin and his personal experiences, readers also learn about Hawaii and multiculturalism. In my school, we briefly talked about the history of Hawaii but we were never told what history was there. Brennert also covers multiculturalism in Hawaii, and as a mixed race woman, it helped me come to terms with identity.
The Chronicles of Narnia by CS Lewis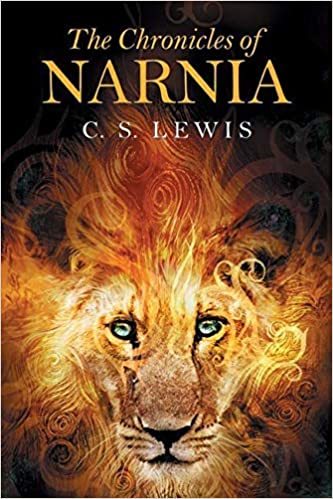 Growing up, I loved watching Narnian movies, so I thought I might as well read the books. As a reader, I usually follow the rule that the book is better than the movie and the movies are pretty close to the books. The first movie is actually the second book in the series, so that's where I started. You can definitely start reading the second book and not go wrong. I also read Prince Caspian's book without having read the book before and I still understand it. The books definitely provide more context and made me appreciate the movies more.
Love & Gelato by Jenna Evans Welch
Lina moves to Italy, getting to know her father by a mother's dying wish. Once there, she discovers her mother's other life. On a journey to discover the passage of her mother, she is also on a journey to find herself. It was very refreshing to read a fun book. I also loved how it happened in Italy. It's a place I want to visit one day and I certainly learned more about Italy.
Darling Venom by Parker S. Huntington
Now, this book is very dark and covers a range of topics that include suicide, drug addiction, and alcoholism. I strongly encourage you to check back for any other TW. That being said, I loved this book. Going into it, I thought it would be another "my best friend's brother trope". To some extent it carries that trope, but there are deeper issues that I loved learning about. While covering serious subject matter, I think Huntington also provides enough comic relief.
I hope you enjoy the book recommendations. I definitely loved reading all of these books. I know some of these books are more popular than others, but I encourage you to get out of your comfort zone and read some of the lesser known books.
As an avid reader, I think it's your responsibility to check whether or not a book contains trigger topics. As a precaution, you can always check TW and there are several websites you can check out.