The radio is not dead. It evolved, evolved into podcasts. Podcasting is the future of spoken-word storytelling. While the movie industry has taken its toll over the past two years, the podcast industry has exploded and it has grown even before COVID. That's because podcasts are ridiculously easy to create, and everyone realizes that. All you need is a microphone, a laptop, and a clothes closet. That's why everyone is podcasting, leading to over 2 million recorded podcasts. That's twice the population of Fiji!
These days, every time a new show or movie comes out, a podcast accompanies it, interviews the cast, or just describes what's going on behind the scenes. Every top celebrity, politician, and scientist has a podcast, and they strike multi-million dollar deals with platforms like Spotify and Apple Podcasts to produce exclusively for them. You read that right, didn't you? You can earn millions just by creating quality content at home. But it has to be spectacular, because podcast giants like Joe Rogan and Alexandra Cooper already dominate the field, and it's hard to be heard.
The podcasts we listen to are popular because of the storytelling, carefully curated topics, and the ability to hook you from the front line. They tell you the story in a way that doesn't make you want to murder the person talking. They make you feel a myriad of emotions at once, just through the power of the voice. They make you leave your monotonous life for a while and travel to distant lands with knights, warrior princesses and dragons.
Podcasts don't need to be hosted by celebrities to be listened to. They just need to be spoken by someone who knows how to make you want to keep listening. So here are some of the best podcasts to listen to in your spare time.
1. Science VS (Gimlet Media)
This is one of my favorite podcasts! If you love science or are learning something from a science perspective, Science VS is the podcast for you. Hell, even if you hate science, this show "will pit the facts against your dislike of science" and make the subject matter so enjoyable that you'll start to like it. I would recommend listening to the episodes "Artificial Sweeteners – Not So Sweet?" and "Weight – Is fat unhealthy?" if you want to start your Science VS journey.
2. Story Chicks (Wondery)
Can you listen to two women talk about famous female characters in history, real or fictional, for about an hour? You will probably answer "no". That's also what I thought before discovering The History Chicks. Beckett Graham and Susan Vollenweider, the hosts of THC, convert the story of these influential women from something you simply memorize for a history test into something you'd actually want to hear every day. In the hosts own words, "Any resemblance to a boring history lesson is purely coincidental", although I have yet to find a resemblance! If you want to start listening to The History Chicks, I recommend their episodes on the life of Marie Curie (first person to win the Nobel Prize twice), Jane Austen (screenwriter of Pride and Prejudice and Emma), Lucy Maud Montgomery (screenwriter of Anne of Green Gables) and Sarah Bernhardt (the first A-list celebrity).
3. Duolingo French and Spanish Podcasts (Duolingo)
If you want to learn to speak conversational French or Spanish, Duolingo's French and Spanish podcasts are the perfect resources for you. From Duolingo, the pioneer of language learning apps, these podcasts help you improve your language skills by featuring fun stories in easy-to-understand French and Spanish, plus English translation of the stories. Most episodes have transcripts, so you can open them on the side and learn to read the language as well.
4. Lit Pop (Vulture)
I love music, but not just listening to it. I love learning how the music was created for the song, what the inspiration for the lyrics was, what the key is and why 'Happy Birthday' is the worst song ever (it is!). If you too like to learn more about "the making and meaning of music", Switched on Pop is the podcast for you to listen to. Hosted by musicologist Nate Sloan and songwriter Charlie Harding, this podcast dissects popular songs, interviews artists, producers and music experts, discusses albums, Grammy's and the technical aspects of making of a song. I'd recommend listening to these episodes – "Kimbra reflects on a song we knew", "Olivia Rodrigo's 'Driver's License' is a full-throttle ballad", and "Billie Eilish is a different kind of pop star ( ft .FINNEAS)".
5. Smash Boom Best
It was one of the first podcasts I started listening to, and I haven't stopped since. Smash Boom Best is the children's and family talk show from American public media and the creators of the award-winning "Brains On!" podcast. Each episode, they take two things, argue for each "team" (meaning the people who support each thing), and then decide which is better. The coolest part of this podcast is that they bring in kids who are excited to debate or the topic, and make them the judges! The debate takes place in rounds like the Declaration of Grandeur (a rousing speech about the history and power of their side), the Micro Round (in which there is a creative challenge like making a holiday announcement for your side), the Sneak Attack and Suite. You can also go to their website, https://www.smashboom.org, and vote for your favorite side. My favorite episodes of SBB are Books vs Movies (books all the way!), Pizza vs Tacos, Bermuda Triangle vs Loch Ness, and Godzilla vs King Kong.
6. Something Scary (Studio71)
It's a great podcast if you're fascinated by weird legends, ghost stories, and spooky pasta. Even if you don't go out of your way to listen to or read scary stuff, I would recommend this podcast because of its impeccable editing and production. Listeners send in the scariest stories from their towns, and they're spooky ghost festivals, child serial killers, deadly lakes, cannibalistic octogenarians and more. The host, Markeia, then tells these stories and the overall effect of listening to one of their episodes is truly satisfying, as the music, narration, different voices and sound effects are all coordinated with each other. others and transport you to the stage. of the crime itself. If you want to start your petrifying podcast journey with The Something Scary Podcast, I recommend listening to Serial Shivers, Morbid Ill-usions, It's All Fun and Games, Ravenous Ravings, and Midnight Murders.
7. World News Podcast (BBC News)
It's one of the best podcasts to keep up with news from around the world. The Global News Podcast is BBC News' current affairs podcast. They have a regular posting schedule, and they post twice a day on weekdays and once on weekends as well, which I found lacking in most news podcasts. The episodes are only around 30 minutes each, which is great for anyone who wants to get a summary of the day's news and not spend a ton of time on it.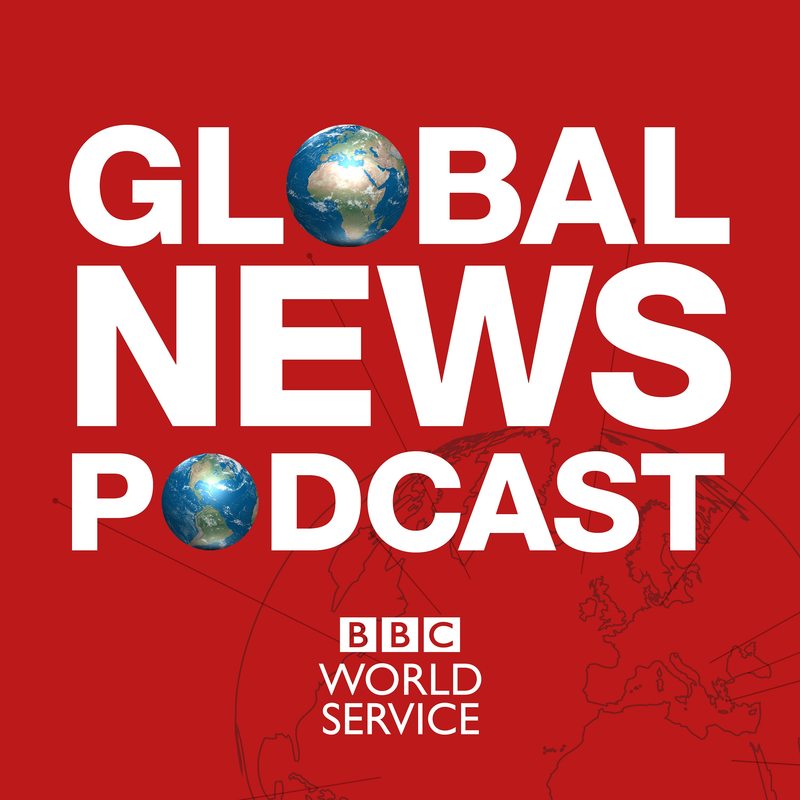 8. Criminal (Vox Media)
I love listening to true crime podcasts, and Criminal is one of the best true crime podcasts. In the podcast team's own words, this is a podcast about "stories of people who have done wrong, been wronged, or gotten caught somewhere in the middle." Criminal has won countless awards for great production and outstanding storytelling from host, Phoebe Judge, and has been featured by many renowned publications such as The NY Times, Vulture, The Guardian, Cosmopolitan, Rolling Stone, Wired and Time. This podcast isn't just a monotonous narration of a crime that happened years ago, it's an in-depth look at true crime that makes you think about the state of the justice system that punishes criminals and how it's not always correct. There are always two sides to every story, and you shouldn't judge someone until you've walked a mile in their shoes. The criminal is raw, pure and alive with emotion. My favorite episodes of Criminal are The Many Lives of Michael Malloy, How to Sell a Haunted House, Who's There, The Less People Know About Us, Like a Page From a Book and Money Tree (listen to this episode before listening to The Less People Know About Us, which is a sort of sequel to Money Tree).
One more thing….
I started The Word Affinity Podcast in 2020, and it's still going strong. Word Affinity is a podcast that has everything to do with words. From interviews to book reviews, stories to talking about random things, I cover all aspects of words. They say words have the power to change everything in the world, and I truly believe that. By the way, if you're a Harry Potter fan, you'll love listening to my podcast, because I've done a lot of The Wizarding World episodes!
If you want to listen to WA, I would recommend these episodes – 3 Minutes of Potter – Voldemort's Death Eaters (Part 1-6), The Doctor Who Killed Elizabeth 1st (and French Wine) and Hey, Voldy! Want to ruin Harry's life?