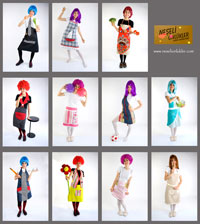 This 11-piece collection, consisting of kitchen aprons designed for 7 different female characters who are good at cooking, appeals to the tastes of hard-working girls who don't give up on their elegance.


To create wonders in the kitchen;
In this collection, you can choose the character that suits you best and buy one of the kitchen aprons designed according to his taste, and you can use it with pleasure in elegant invitations that you will give to your friends at home or in intimate dinners with your family. Kitchen costumes in different colors and character models such as "Nature lover Yogi Yelda", "Dreamer Princess Pınar" or "Ambitious Pıt Pıt Naciye" www.neselionlukler.com You can see it on. Also enjoy the hilarious, banal and absurd stories of these hilarious characters. www.neselionlukhikayaleri.blogspot.com You can follow.
The aprons, whose prices vary between 34.90 and 49.90 TL, can be made by bank transfer and www.gittigidiyor.com/neselionlukler shop You can buy with credit card and installment option. By the way, the apron of İlker Kızmaz, who you know from Aşk-ı Memnu, on our Food page in March issue of Heygirl, is also from "Happy Aprons"! This apron is perfect for your lover, take a look if you want 🙂
You may be interested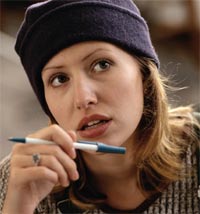 Intelligence or creativity?