Your youth is arguably one of the most important transitions in your life, and you're allowed to try so many new things and have as much fun as you can, but it's often hard to limit yourself to the key things. what you want to do. We've compiled a list for you of the funniest and most impactful experiences you can have in your youth.
1) Have a bonfire night.
Gather all your friends and family and set up a big bonfire in a safe place. You can start fireworks, roast marshmallows and spend the whole night outside in front of the fire.
2) Go star gazing.
For this you will need lots of pillows, blankets and duvets. You can drive anywhere you want, as long as it's a peaceful, secluded place, like a field or a beach. Set up camp with all your warm blankets and make sure you're comfortable. Once done, you have the whole night ahead of you to look up and stargaze. It's even better if you research different constellations ahead of time, so you know what to look for.
3) Do a slip-n-slide.
All you need is some washing up liquid and lots of tarps. Find a field somewhere. It should be on a slope, to get a better descent, but you can decide how steep you want it. Stick the tarp into the ground, tilting it downwards, and cover it with washing-up liquid. Next, you'll need to spray a hose over it, creating a stream to glide over. You and your friends can spend the day jumping, sunbathing and having water fights in the sun.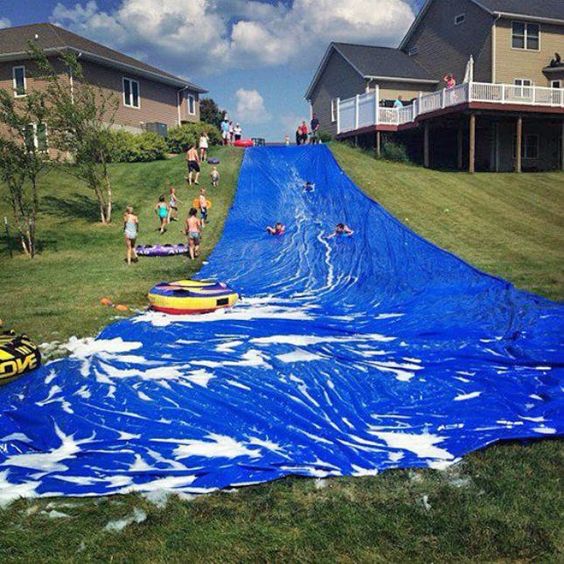 4) Go jump on the pier.
Most beaches have piers, but you'll need to make sure the one you choose is the right distance away and the water below isn't too shallow. Jumping off the pier can be scary, but it gives a huge adrenaline rush and is great for team building.
5) Go to a theme park.
You can go to a theme park or even a local fair. In either, you'll find cotton candy, hot dogs, games, and rides. Bring all your friends and have a fun and spooky day.
6) Host an all-night movie marathon.
You can do it alone or with all your favorite people, but for both you will need lots of duvets, pillows and blankets. Set up a warm and cozy fort on your living room floor and choose a movie. You can either binge-watch a series or just choose a genre, like horror, romantic comedy, or Disney. Then spend the whole night watching as many movies as possible.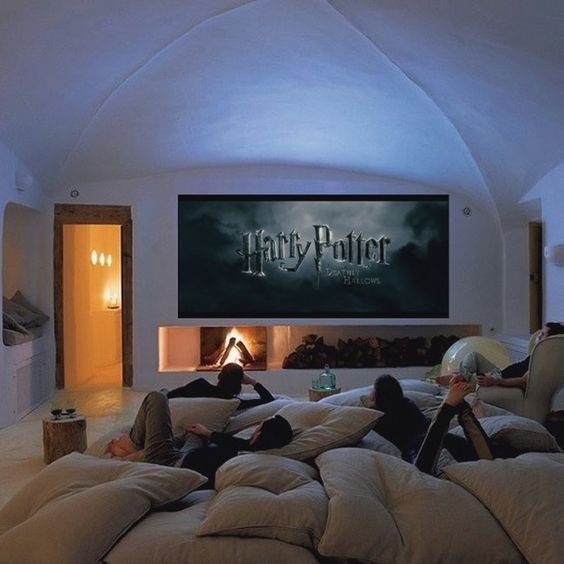 7) Go on a road trip.
It doesn't have to be long, expensive or complicated. You can simply choose a nearby destination and just go for the day. The journey is the most important part, and as long as you have a pillow, good music, and plenty of snacks, I guarantee you'll have a great time.
8) Be a tourist.
You can do it anywhere, even in your own city or the city closest to yours. Spend the day visiting all the monuments, fancy cafes, museums and photographing everything you see. Sometimes it can be refreshing to look at something so familiar from a new perspective.
9) Drastically change your hair.
Every big transition in life tends to be marked by a drastic change in hairstyle, and growing up should be no different. If you want to cut all your hair, do it. If you want to dye it a bunch of incredibly bright colors, do it. It's your hair, and as long as you feel like the best possible version of your true self, that's fine.
10) Do a photo shoot.
Doing this with your friends is always the most fun, but you can also do it alone. Spend the day putting on make-up and putting together outfits, and the afternoon playing with lighting, decor and atmosphere. It doesn't have to be in the eyes of anyone other than yourself, so have fun with it and express yourself.
11) Makeover your bedroom.
It's often said that your bedroom reflects your mood, and it's a place of retreat and security, so it should feel like a warm and welcoming place. Like with your hair, changing the look of your bedroom is essentially heralding a change in yourself, so do whatever you can. You can visit thrift stores and find the things you like the most, paint the walls, hang pictures of your friends and family, and do whatever you can to make it a place you really like to be.
12) Make a scrapbook.
This is essential for recording your experiences for yourself and can be a fun project to do when you have some free time. Use all the colors you want to create beautiful fonts and borders, and mix photos with tickets. pressed flowers and keepsakes that remind you of things you've been through.
13) Write a letter to your future self.
It doesn't have to say anything specific, and it's for your eyes only, so it might contain something very personal, but the good things to say are: things you want to remember, the things you want to accomplish, the things you hope for in the future, and any advice you would like to give him.
14) Do something that scares you.
Although it sounds cliché, it's a perfect example of a rewarding experience. Whether it's a fear of heights, spiders, or commitment, dealing with it will give you immeasurable relief, while reminding you that you really can do anything you set your mind to.
15) Make lots of friends and fall in love.
Finally, what you will remember most when you are older are not the experiences you have had, but the people you meet along the way. Surround yourself with people who share your values ​​and sense of humor, and who make you feel happy and loved.