A white wall can be intimidating. Especially when you have high hopes for that aesthetic setting from a teen movie, but end up staring at that wall for an hour, accomplishing nothing.
But never fear, these decorating ideas not only look great, they're super fun to make! Disclaimer: You may get a little messy and tired, but it's worth it for your dream wall decor! Let's go, 10 ways to spice up a blank wall!
1. Posters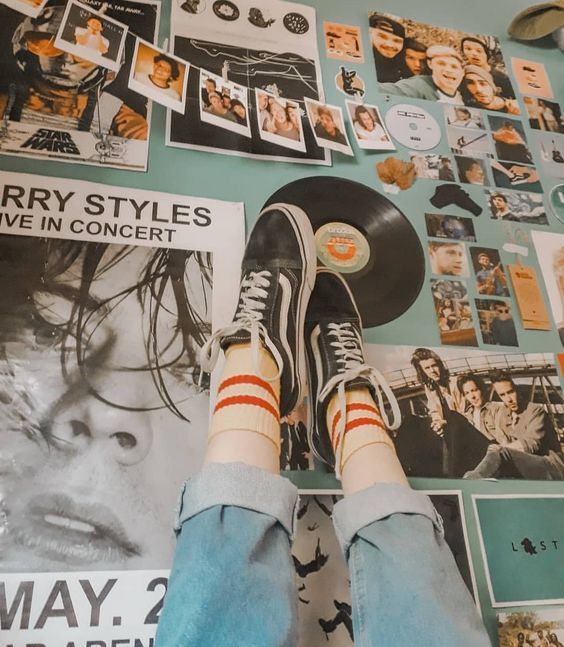 If you love TV shows, books, movies, singers, etc., this is the one for you! Print out posters from your local photo studio and display them on your wall so they really stand out. It will be a colorful display of you. To make it a little sophisticated, you can even frame the posters, this makes it look a little more aesthetic and makes it less susceptible to wear! If the frames are a little too expensive, just stick them on with double-sided tape or sticky putty.
2. Paint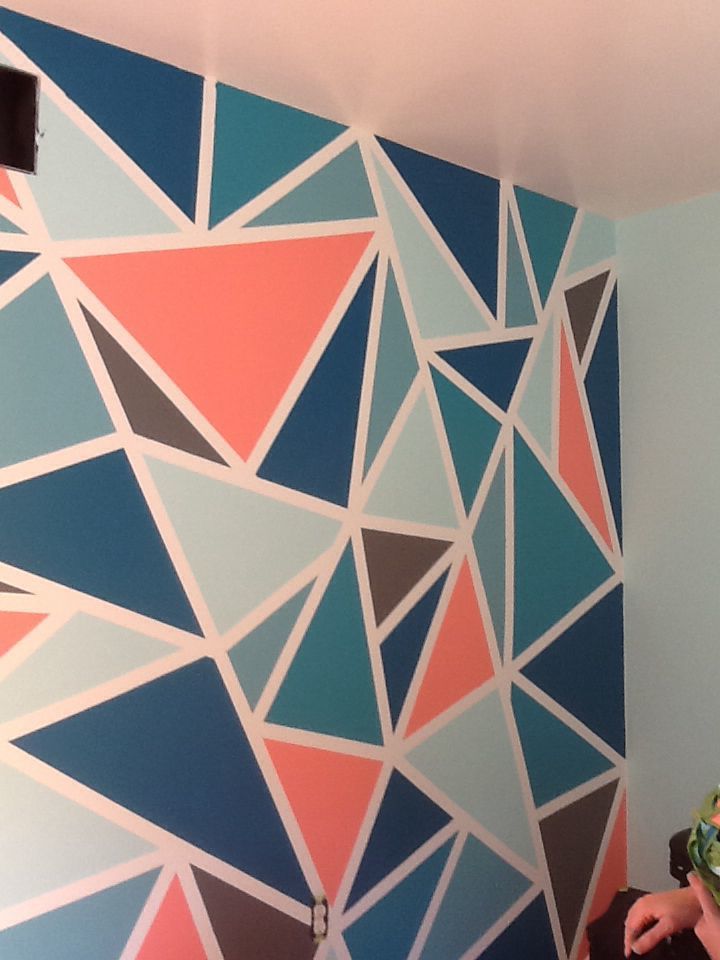 Believe me, you can't imagine what a lick of paint will do for a blank white wall. You can find loads of ideas on Pinterest, like grid patterns, flat squares and more! They really spice up your wall and give your room a focal point. All you need is good quality wall paint, rollers or bushes, and painter's tape so your lines don't bleed. Be sure to check out the tips and tricks on various Youtube channels, like Mr. Kate!
3. Cork boards
A cork board is one of the easiest ways to have fun with photos, jewelry, calendars, and more. Just run to the dollar store and you should find a new canvas to pin whatever your heart desires. Most of them can be hung on nails or hooks, but double-sided tape is enough. Pins and tacks are often the best way to put decorations in place. I recommend pinning your monthly schedule, necklaces, and even some cute photos that you find motivating or aesthetic!
4. Plants
Even if you don't really have a green thumb, this one's for you! Real plants or fake plants, whichever suits you, would make a feature wall so much more attractive and eye-catching. Consider hanging them from hooks in the ceiling, setting up shelves to store your little green friends, or even draping vines around the edges of your walls. Whatever layout you choose, plants are a simple way to brighten up a plain wall, and the real ones purify your air. It's a win-win situation!
5. Photographs
It seems pointless to print photos of you and your friends when you have them on your phone, but displaying them somewhere is such a cool feeling, trust me. You'll be able to look up from your stressful homework and see pictures of you having a good time right above your head! The layout is what matters most. There are several ways to do it, pin them on a string with clothespins, arrange them in a particular shape, or even frame them. One way to put a twist on the classic display method is to take a metal grid and arrange your photos on it with clothespins or binder clips. Hang the grid with a nail on the wall. It looks amazing and lets you see the crazy smiles on your friends' faces every day!
6. Fairy lights
It sounds a bit cliché, but a garland of garlands can do wonders for an empty wall. They come in various colors, although a soft yellow is most favored. And, there are so many things you could do with them. By draping them around the aforementioned photos, lining them between your walls and the ceiling, and even letting them hang from a hook on your wall. They look beautiful in the dark, serve as night lights, and give your room a nice, cozy feel. Another positive, most of them are super cheap and battery operated!
7. Chalkboards
You don't have to buy a clunky blackboard for this decorating idea! Go to any craft store and buy chalkboard paint. It even comes in a variety of colors! In my opinion, you get the best results with about 2 coats, but be sure to follow the directions on the bottle. Paint a large design on your wall and you have a doodle board ready to use. Write down your to-do list, your monthly schedule, or just doodle when you're bored. It's simple and fun!
8. Shelves
I know this sounds pretty basic, but there are plenty of ways to spruce up a set of shelves in your bedroom. Paint them with funky colors or string fairy lights around them. Even arranging them in cool patterns will pep up your wall. So, what to put on your chic shelves? Mini figurines, small potted plants, photo frames, books, whatever your heart desires.
9. Wallpaper
There are tons of options for peel and stick wallpaper on Amazon and various other home decor places. Choose your favorite design and follow the instructions carefully. I recommend taking inspiration from Pinterest for unique and aesthetic ideas! Adhesive wallpaper is relatively easy to apply, just be sure to remove any bubbles. Once you're done, you've got a professional looking wall, but it's so much cheaper, and you can do it yourself.
10. Gallery wall
Last but not least! You know when you're scrolling through Pinterest and Tumblr, and you see those extremely aesthetic images on your feed? Well, here's a way to display your favorites on your new blank wall! Print out some of the images making sure they match each other. I recommend going with a theme; monochrome, green plants, retro, etc. Buy a few picture frames and hang them in a gallery-like pattern.
Boom! You have a very nice coordinated wall, with imagery worthy of a Netflix teen romantic comedy.
Hope you found some inspiration in our list of 10 things to spice up a blank wall. Have fun sprucing up your bedroom and don't be afraid to try new ideas and looks. Your plain white walls will thank you one day!