We've all always wanted Crespo effect hair that's less damaged and fuller, so much so that we often go to salons to spend hundreds of dollars and not work or mess up the style. Now it can be simple to make your own face masks and also find out what ingredients they contain.
With simple ingredients that we can also find in our fridge, you can get the all-natural, homemade mask, combined with hydration, healthy eating, and trying not to wash your hair every day to reduce dandruff and stop stripping essential oils from your scalp.
Using these masks can prevent breakage and will be a beneficial way to repair all hair types.
1. Avocado Banana Hair Mask
This mask contains natural ingredients such as apple vinegar, avocado, banana egg, and olive oil. This combination looks a bit strange but it really works!
Apple vinegar is one of the most important ingredients because, thanks to its acidity, it helps prevent dandruff and dry scalp and also gives shine.
The avocado combined with the banana gives shine and helps to hydrate their.
The egg acts more like a detergent
This mask damaged repairs and shiny hair, making it clean and reinforced.
Ingredients:
1/4 cup apple vinegar
1 cup of water
1/2 avocado
1/2 banana
1 large egg
1 tablespoon olive oil
Recipe: Add water and vinegar to a small bowl to set aside. Mix the avocado, banana, egg and oil until the citrus disappears.
Use: Put the mask on the scalp and comb it with your fingers. Cover hair for twenty minutes, leaving on. Wash your hair with cold water and shampoo. After this process, rinse the hair thoroughly and place the mixture of water and vinegar in the hair, leave for a few minutes and then rinse.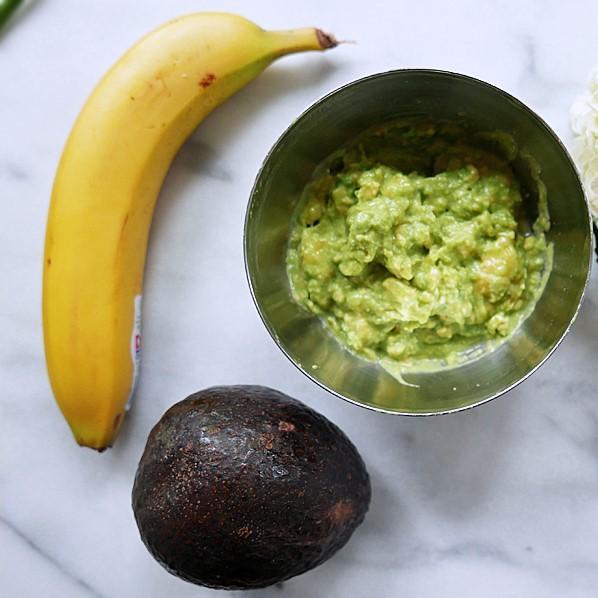 2. Egg and mayonnaise hair mask
This mask only needs 2 ingredients, the Egg, and Mayonnaiseand in case your hair lacks shine just add olive oil.
The egg serves as a moisture-sealing detergent and, thanks to the yolk, eliminates fat and dirt hair, and is also very useful for damage caused by coloring.
The oil present in mayonnaise rather gives shine and deeply hydrate too protect of thermal stylingin fact, it contains many of the properties found in masks that you can find anywhere.
These two ingredients are known for their powerful combination to dry Hair until they take root.
Ingredients:
5 tablespoons mayonnaise
2 raw eggs
1 teaspoon oil if you have frizzy hair
Recipe: Put the mayonnaise and the egg in a bowl, stirring by hand, to prevent it from sticking to the hair, until they are thoroughly mixed. Add oil if you have frizzy hair.
How to use: Dip your hands in the cream and run them through the hair from root to tip until completely covered. Put on a shower cap and then wrap it in a warm towel so the heat helps the moisture into your hair. Leave in for 20 minutes and rinse with lukewarm water, but shampoo the roots first to remove any buildup. You can apply it once or twice a week.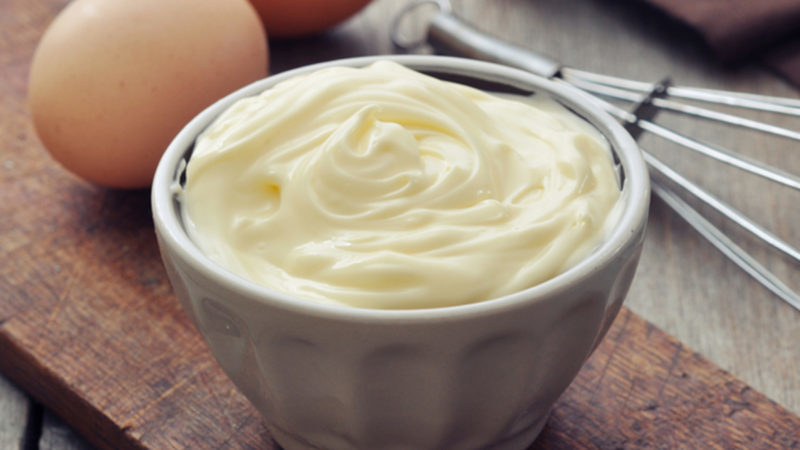 3. DIY Deep Conditioner
This mask is useful for anyone who has damaged Where dry hair using coconut oil, shea butter, argan oil and certain essential oils.
coconut oil feeds Hair
Shea butter adds humidity and shineand this can also fix dandruff and dry scalp
Argan oil, on the other hand, is excellent for controlling the Crespo effect and to add shine
This mask is for hydrate the hair deep, leaving your hair soft, tender and silky.
Ingredients:
2 tablespoons coconut oil
1 tablespoon of shea butter
1 teaspoon of argan oil
A few drops of essential oil for the hair such as lavender, peppermint or rosemary.
Recipe: Dissolve coconut oil and shea butter together then let cool until it solidifies then add argan oil. Whisk it for 2-3 minutes until it becomes creamy.
Use: Apply the mask on clean, dry and combed hair then leave on for 30 minutes. Wash them normally.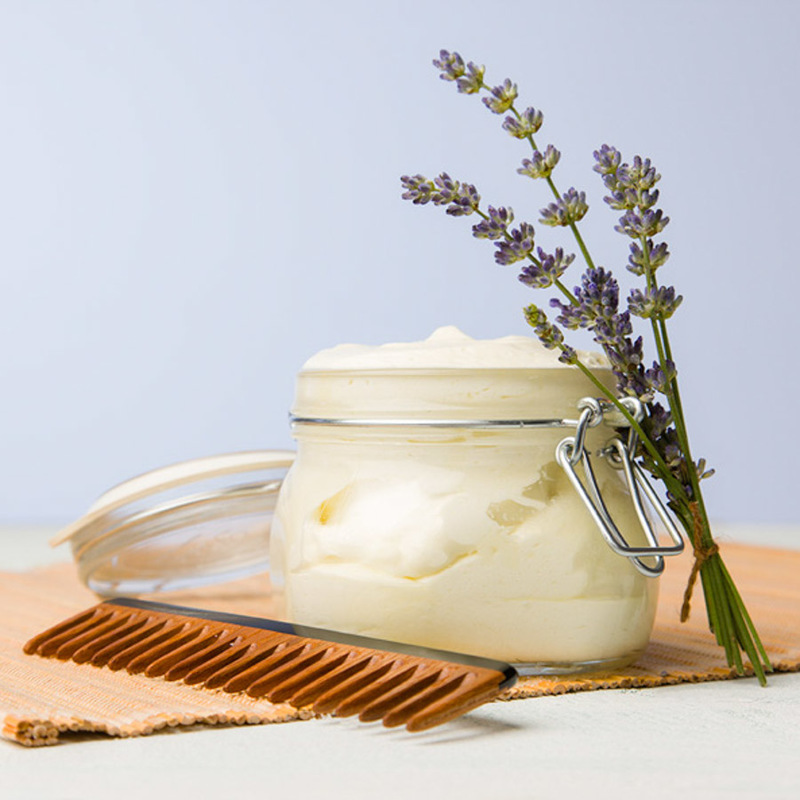 4. DIY Avocado, Coconut Milk, and Olive Oil Hair Mask
For this mask, you simply need 3 Ingredients: avocado, coconut milk and Olive oil. This mask restores dull hair of all types, in fact, the fatty acids sealing the humidity and do the hair softer.
Ingredients:
1 sweet avocado
1/2 cup organic coconut milk
1/4 cup extra virgin olive oil
Recipe: Mix the three ingredients together without making any citrus.
How to use: Apply Dividend Oils to damp hair, concentrating on the ends and the driest areas. Pick up the hair and cover with a shower cap and finally a hot towel. Leave on for 1 hour and rinse.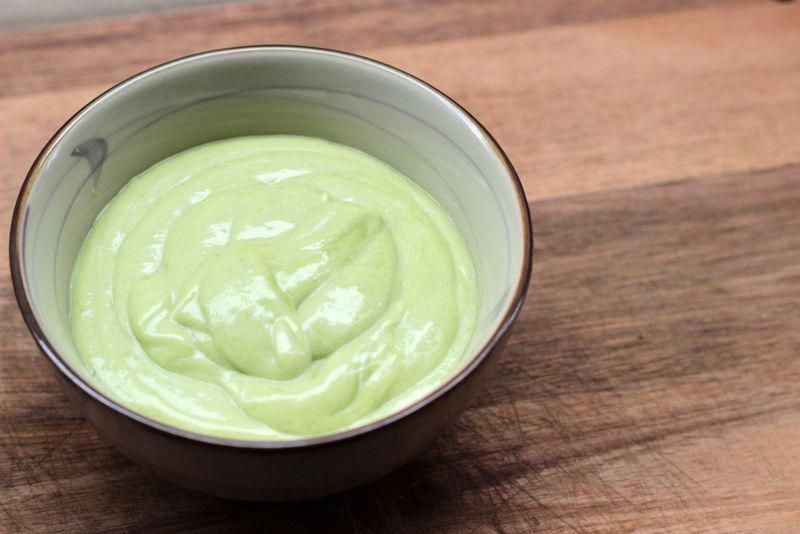 5. Homemade Yogurt and Honey Hair Mask
This mask is made from two simple ingredients: yogurt and Honey.
Yogurt, especially whole, which helps to hydrate and purify the scalp.
Raw honey instead feeds the hair and reduced Hair rupture and divide ends.
This mask is great if you feel dry, frizzy and brittle hair indeed, makes your hair more shiny and happier.
Ingredients:
2 tablespoons of yogurt
1 tablespoon of honey
Recipe: Take the ingredients and mix them all together in a bowl.
Use: Apply the mask to the hair starting from the scalp to the ends, massaging well so that the mask covers the scalp. Leave for 20 minutes then wash normally.
Apply it once a week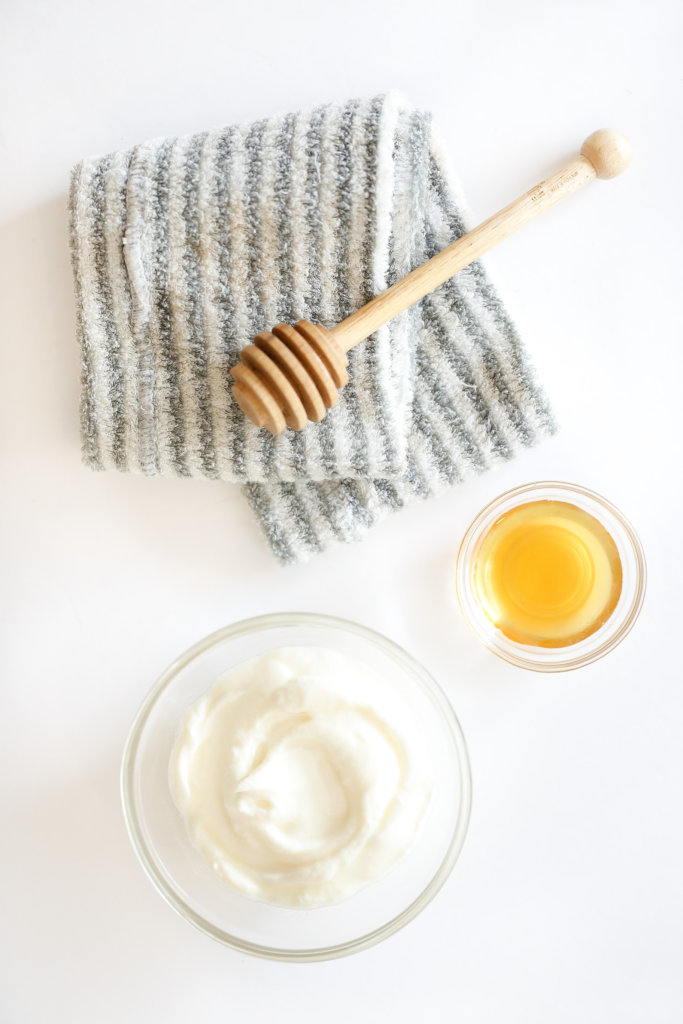 6. Strawberry Hair Mask
This mask is very easy to make and contains strawberries together with Mayonnaise.
Strawberries filled with vitamin C help to feed Hair and protect cell membranes. It also helps to keep the scalp to clean and hydrate
Mayonnaise, on the other hand, is a source of healthy fats for hair, especially for hair. dry those.
This mask will leave the hair bright, smooth and weightless and is useful for damaged Hair.
Ingredients:
8 strawberries
2 tablespoons mayonnaise
Recipe: Mix the ingredients until a cream is obtained.
Use: Apply to wet hair and leave on for 15 minutes. Rinse.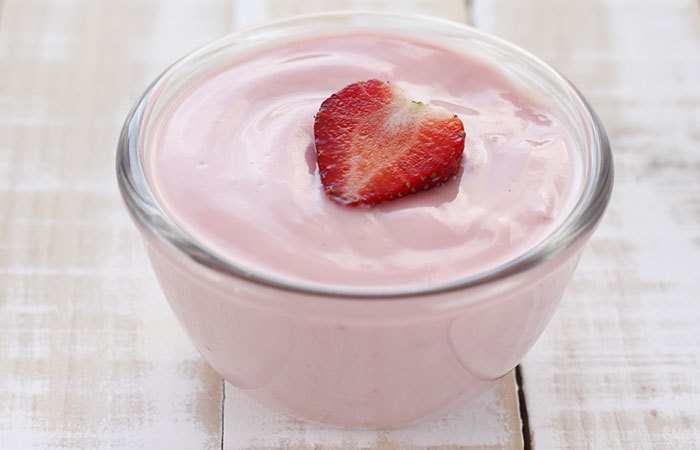 7. DIY Aloe Vera Hair Mask
This recipe is made up of aloe vtime and cinnamonwhich can be replaced by lemon if the hair is too oily.
Aloe Vera helps hair growthstop itch and reduced dandruff.
Cinnamon stimulates the hair growth.
Lemon, on the other hand, stop dirt blockage between the hair.
This mask is very useful for speeding the hair growth.
Ingredients:
2 tablespoons of aloe vera
1/2 teaspoon cinnamon powder or lemon spray.
Recipe: Combine aloe vera and cinnamon together avoiding lumps.
Use: Apply the mask to the hair. As soon as you hear tingling it means it's working. Cover your hair with a shower cap for 15 minutes then rinse.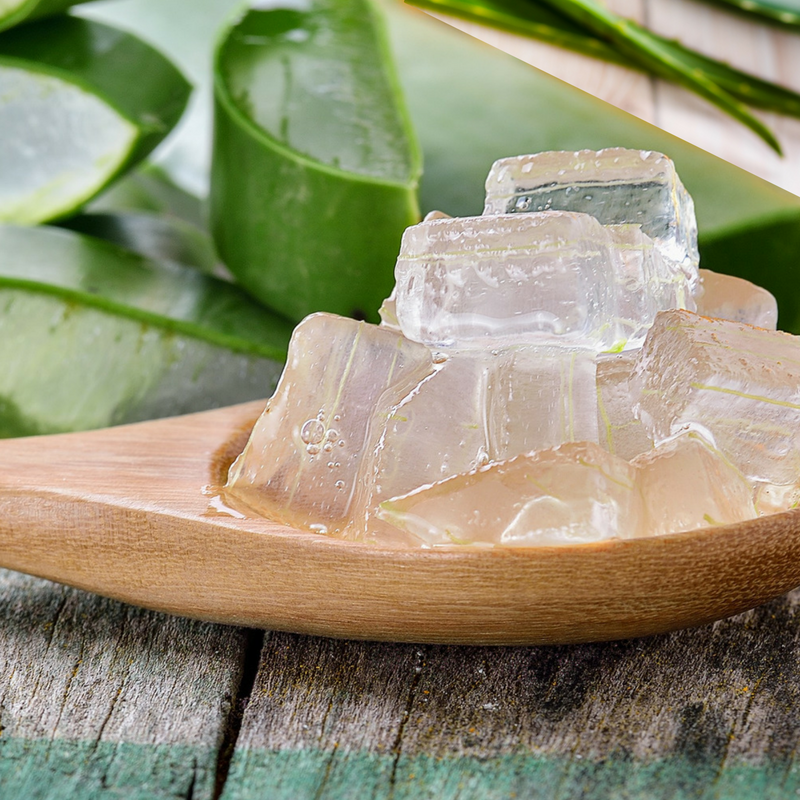 8. Pumpkin and Honey Hair Mask
This recipe uses 2 simple ingredients, one of which we have already seen: pumpkin and Honey. It can also be used as a Face mask.
Pumpkin being rich in minerals helps in good health Hair growth.
Ingredients:
2 tablespoons of honey
1 cup pumpkin puree.
Recipe: Combine the two ingredients and stir.
Usage: Put the mask on the hair and wrap the hair with a shower cap and hold it in place for 15 minutes. Rinse.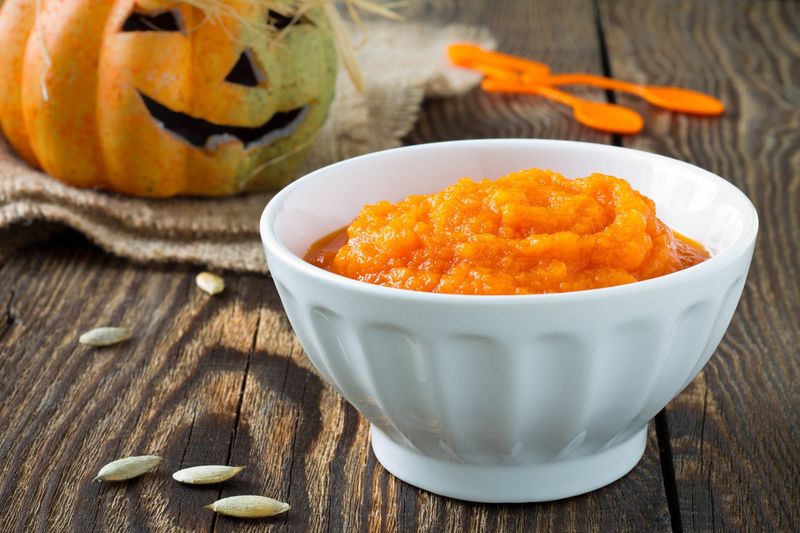 9. Olive oil and banana hair mask
This mask is made of a banana and olive oil which put together helps repair Hair damaged by chemicals such as chlorine. It also helps restore shine and reduce divide ends. Your hair will be fed and smooth.
Ingredients:
1 banana
1 tbsp olive oil (add if not very smooth)
Recipe: Mix the banana with the oil, trying not to make lumps.
How to use: place the mask on damp hair and hold for a few minutes. Washing.