Prom season is right around the corner, and with it comes dress shopping. Finding the perfect dress for one of the most anticipated events of a teenager's high school years can be difficult: from figuring out if you want a mini dress or floor length to choosing the perfect color, finding the dream dress is, without a doubt, important.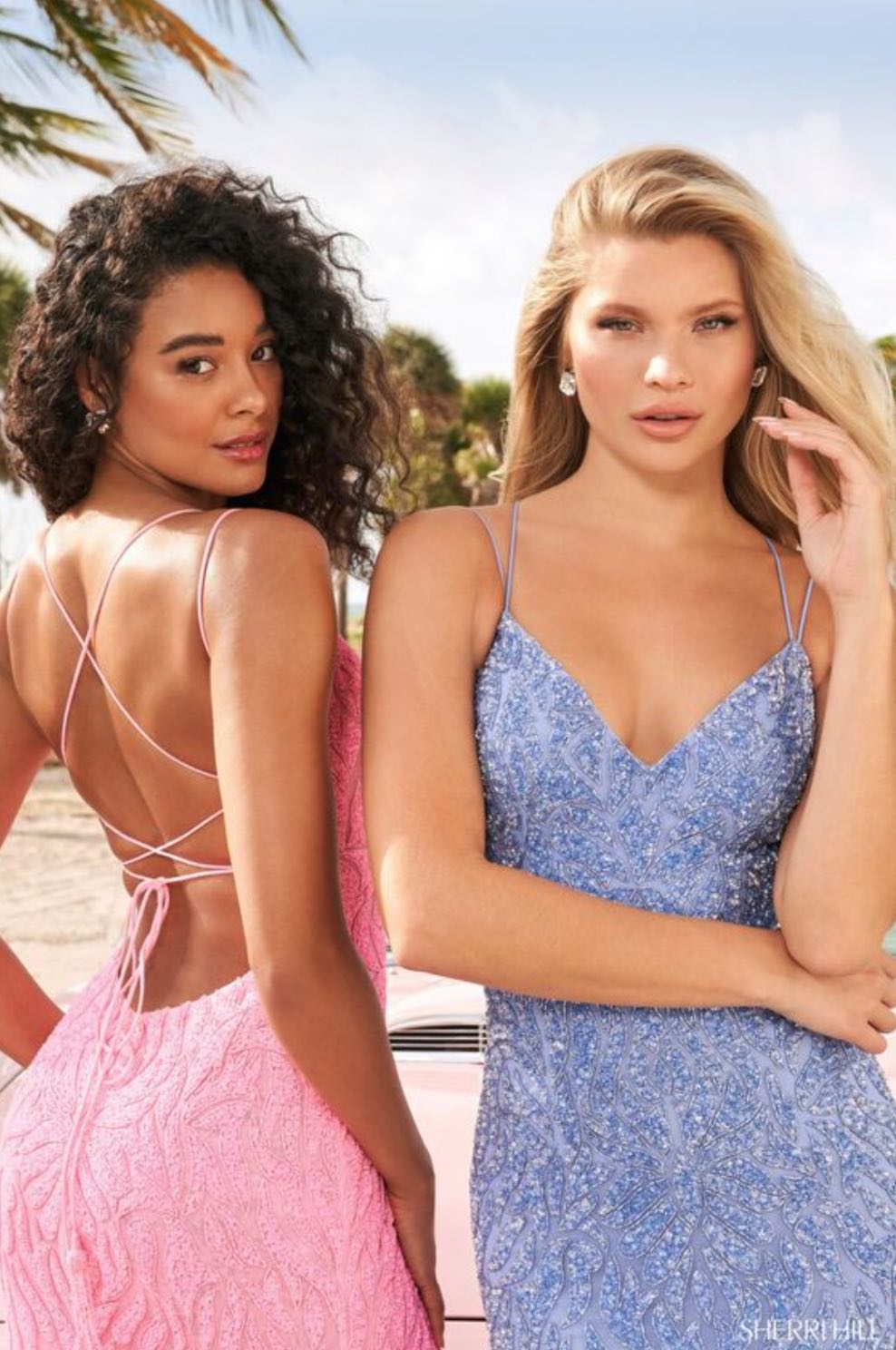 With luxury designer label Sherri Hill, you can find a dress that's on-trend, classic and eye-catching in gorgeous colors and silhouettes. With the wide variety of styles and lengths, Sherri Hill can make your dream dress the one you've been dreaming of.
Whether you opt for a sparkly ballgown or a sleek, modern jumpsuit, you'll be sure to dance your heart out at your prom with Sherri Hill.
Buy Sherri Hill at www.sherrihill.com.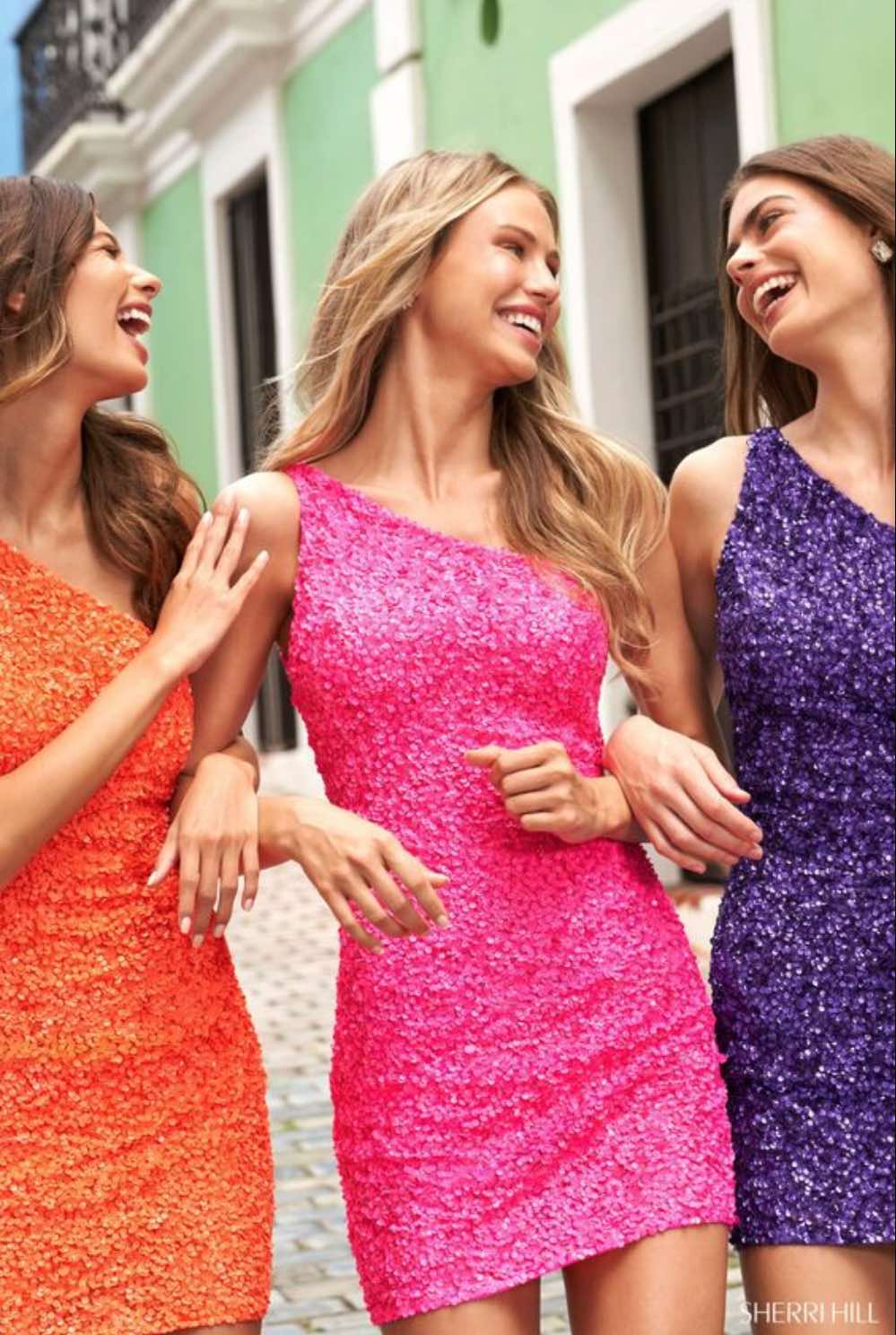 You might already know the luxury brand: Sherri Hill was catapulted into global fashion stardom after contestants for Miss USA, Miss Universe and Miss America wore her dresses. Since then, her dresses have mostly focused on fancy dresses to make teens feel like princesses, from homecoming to graduation to prom.
"Sherri Hill's exclusive dress collections embody the fashionable lifestyle of today's fashion-forward women," says the brand, "Each dress is designed to enhance and adapt to the female form with a cutting-edge style and wearability."
Flying like a butterfly
I sincerely think this dress makes my heart race! Sherri Hill approaches the spring season with the delicate and stunning image of a butterfly. Everything about this butterfly is to be obsessed with: it's complex, iridescent and simply alluring. It's so beautiful it's hard to take your eyes off it!
Shop style #55075 here.
See this post on Instagram
This mini dress has a butterfly covering the torso, with sparkling beads carefully embedded into the dress to form wings covering the body. I love how it has so much detail in the butterfly, from the beautiful outlines to the reflective gemstone-like beads.
The butterfly's antennae cross over the chest to create a triangle effect with the straps. Both lines are studded with golden gemstones.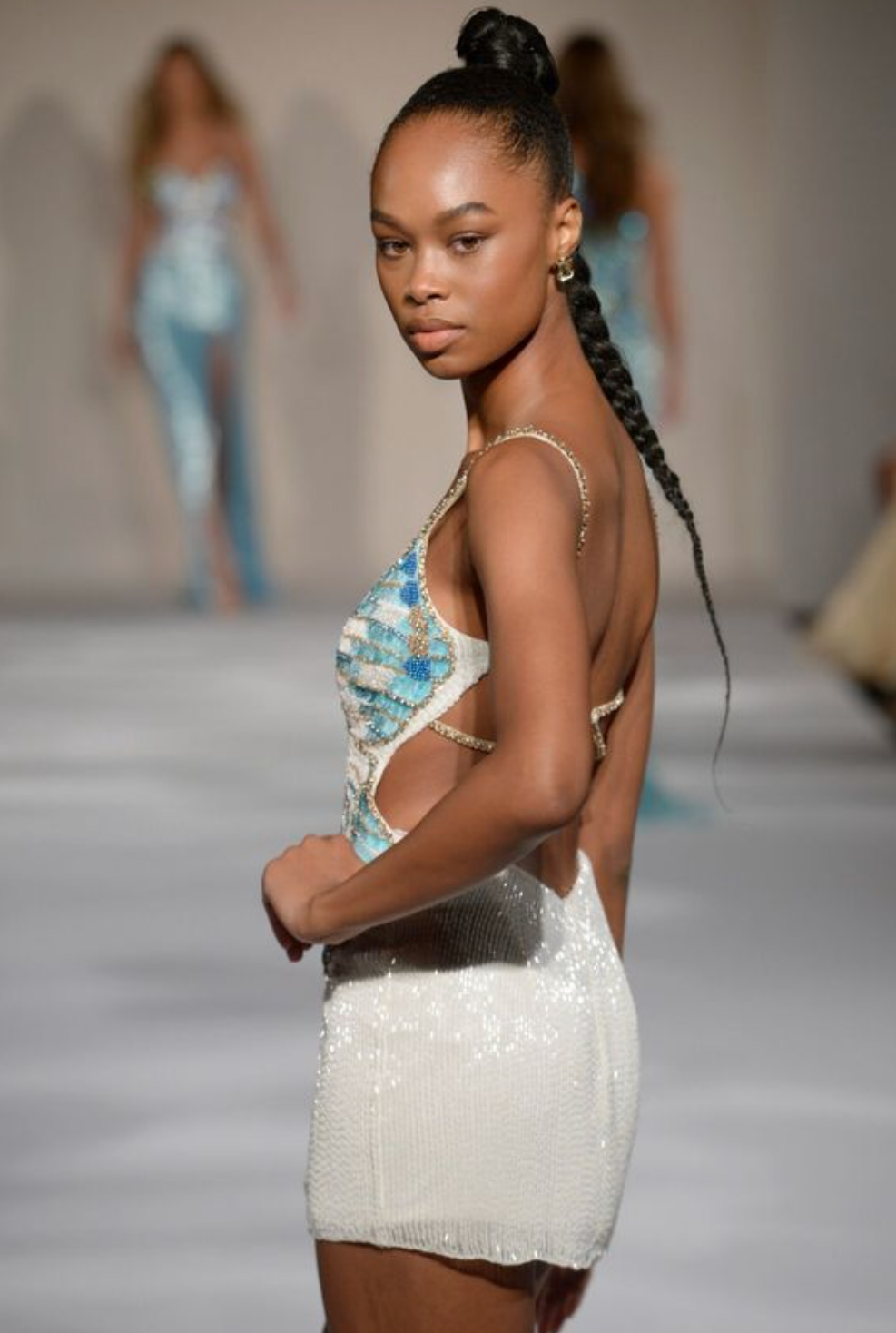 Gold gemstone straps also cross the back; while the dress is mostly backless, it also has an eye-catching "x" shape that crosses the lower back. The "x" cross has a clasp in the center that is barely noticeable, and it almost looks like a jewel in the back. It's so breathtaking that words can't even do it justice.
The dress itself is made of a shimmery, sheer material, and it catches the light in the best possible way. Stepping into the light will create a beautiful shimmering effect as the gemstones reflect the lights!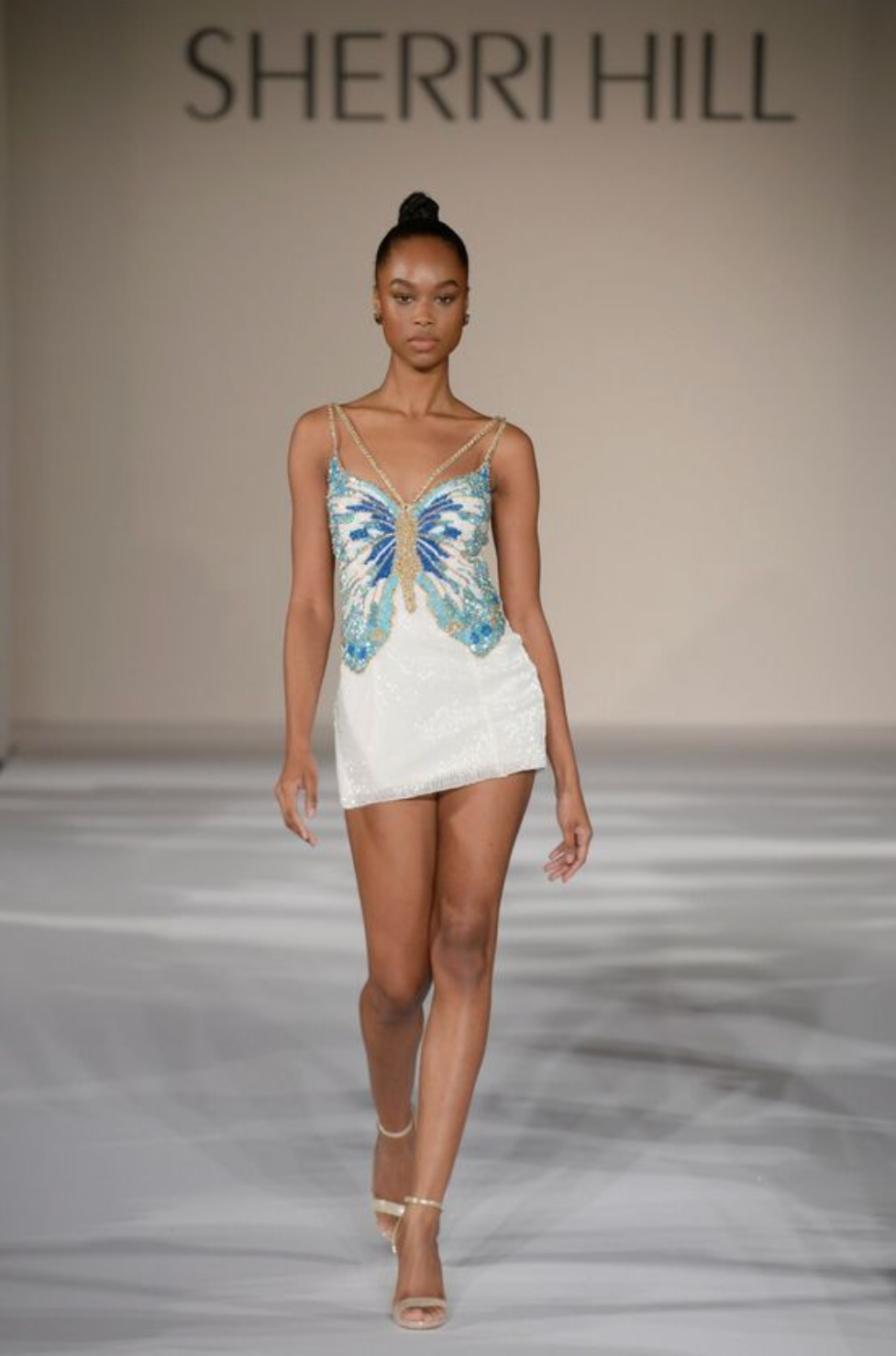 It's the perfect dress for dancing the night away, and it's perfect for spring weather and floral-themed celebrations and parties.
Put on this pretty number and you will feel like a princess or a little butterfly fairy!
Powerful and pretty: a studded jumpsuit
Don't like to wear dresses too much? Want to make a full power move on prom night and present yourself as a boss girl? Sherri Hill's gorgeous jumpsuits perfectly combine elegance and class while being fashionable and unique.
Shop style #54788 here.
"[The jumpsuit] The trend is good for girls who just don't like wearing dresses. Jumpsuits have grown tremendously in popularity over the past couple of years and are becoming just as popular for prom," says Sherri Hill.
It's no surprise that wetsuits are growing in popularity; With a sophisticated disco feel and attention to elongated legs, they're ideal for dancing without having to worry about tripping over dress hems.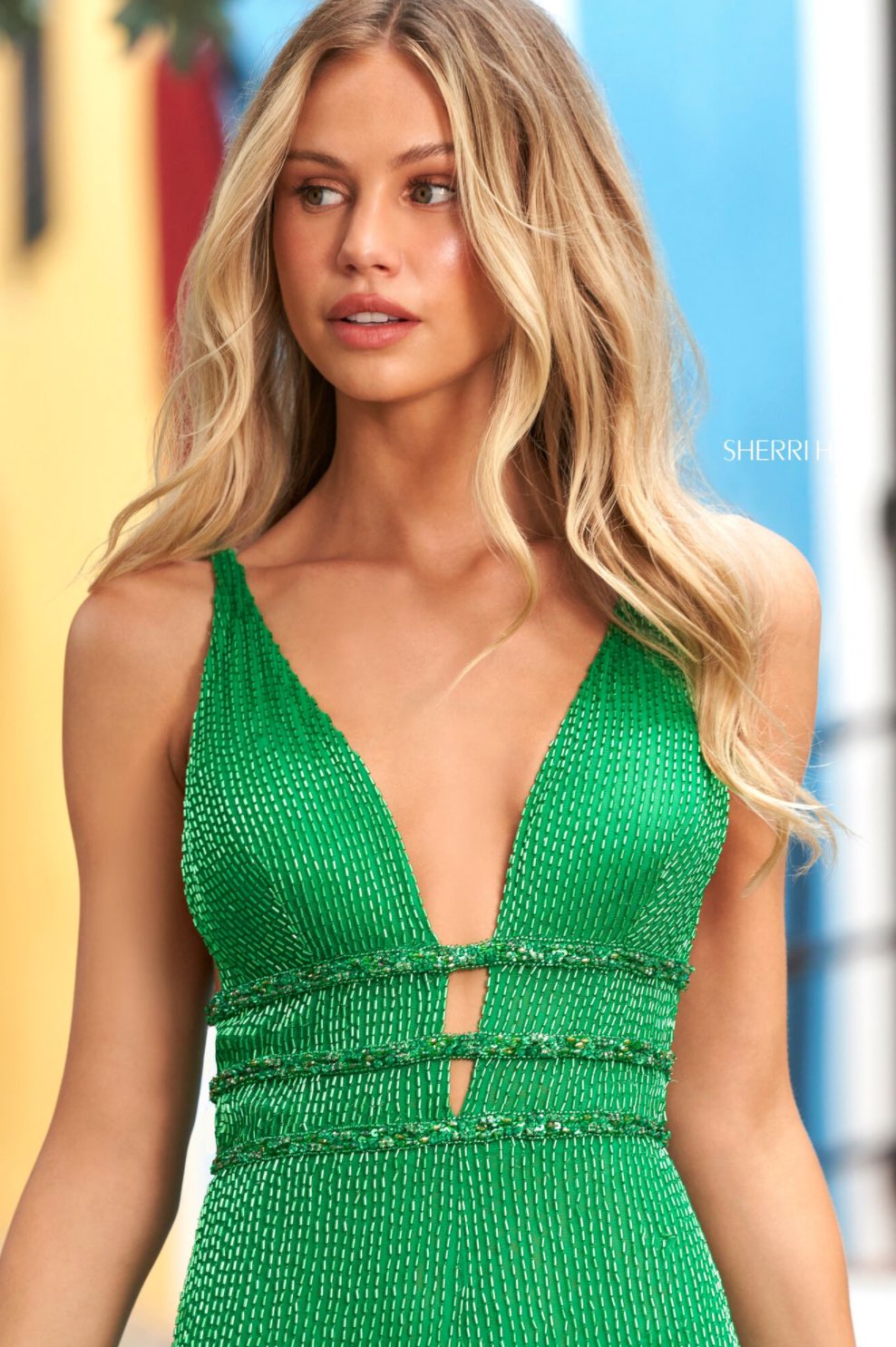 This particular jumpsuit is bugle beaded, with vertical beads studded all over (and seriously, when I say it's all over the dress, it really is!) It makes you feel like the life of celebration. The jumpsuit has a deep v-neckline that has three belt-like lines that cross over the waistline to give it a cinched and chic look. I love how bold and gorgeous I feel with this jumpsuit!
It's just to be obsessed with: this style is the perfect embodiment of "disco night fever" and will transport you straight to the 70s. Nothing says a good dance party like a fancy, full-on jumpsuit!
See this post on Instagram
I love how the legs of the jumpsuit are super long, giving all eyes on the legs. This look is perfect for pairing with heels – and Sherri Hill also recommends a "dark smoky eye and a high ponytail with statement earrings" to style it up!
Swing and Swoon: Fringed Glamor
With a look reminiscent of the Roaring Twenties, this vintage-inspired prom press is back in full swing, no pun intended. This gorgeous dress has beaded fringe that shimmers with every dance move. This flared dress totally makes us swoon!
Shop model #53933 here.
The cocktail length dress is embellished with sequins and beading all over, with gorgeous paisley-style details on the torso. The design features swirling lines in different colors; the shades depend on the color of the dress you pick, which is available in black/green, light pink, navy/br pink/ivory, neon pink/neon orange/ivory, or red.
The skirt of the dress features an asymmetrical beaded fringe that does a great job of creating a shimmering effect every time you make the slightest move – even moving forward, this dress will show off its fringe! The skirt fringe has some weight due to the intricate and detailed beading, which provides some balance.
This dress carries heavy vintage references and is perfect for a Roaring 20s party or the classic Great Gatsby party. I love how Sherri Hill fuses timeless looks from the past with today's modernity!
The dress has two thin angel hair spaghetti straps that go over the shoulder – simple and effective. The back of the dress has the same design with a zipper that simply blends into the dress. A straight neckline also accompanies the dress.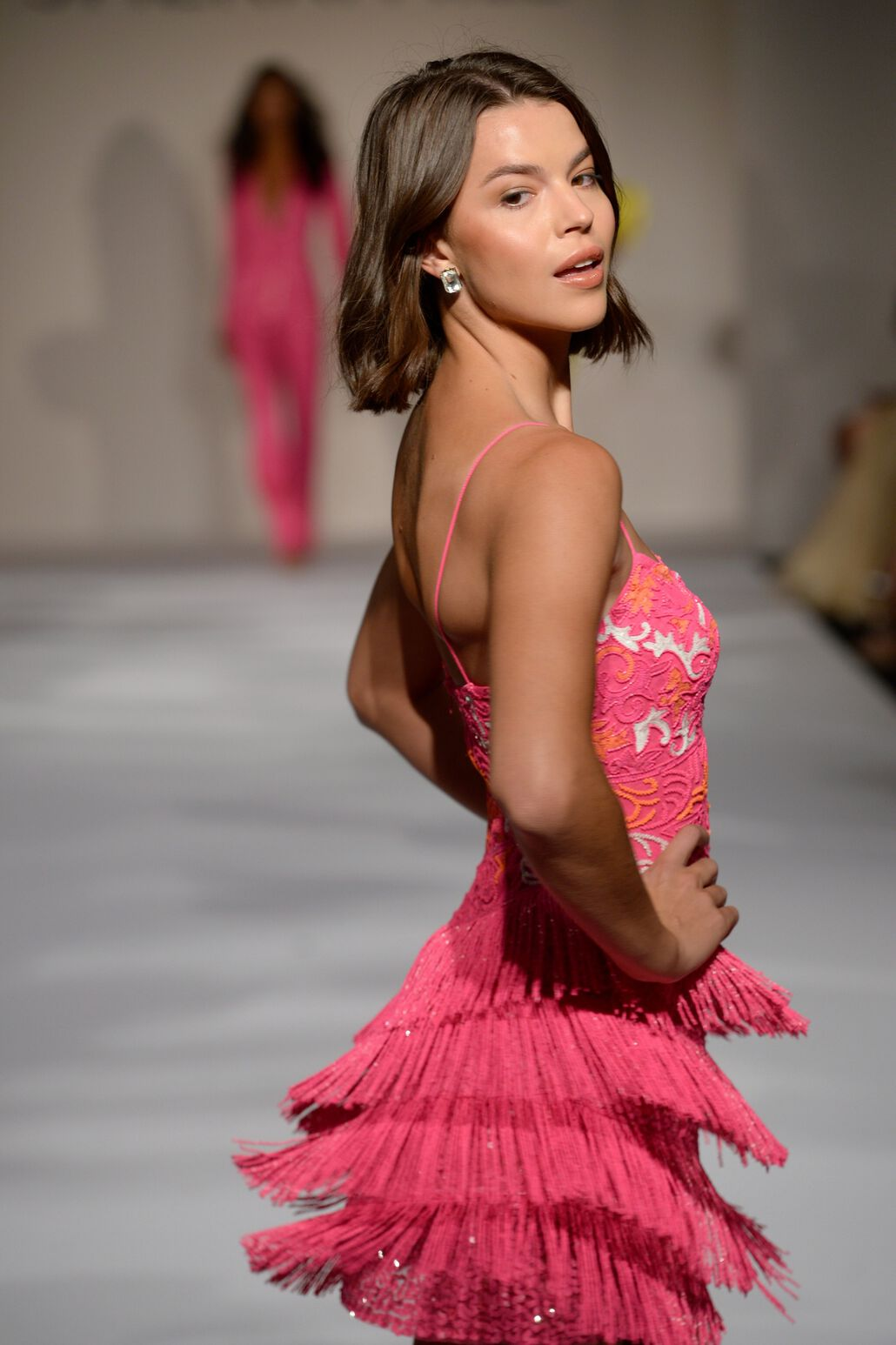 This mini dress is perfect to pair with your favorite heels or gemstone earrings to match the glamorous and chic style of the dress.
A shoulder with a whiff of a dream
This Gorgeous One-Shoulder Dress Sets Camp: Featuring a beautiful swirling beaded pattern on the body of the dress with a plume of feathers on one shoulder, this dress is a stunner.
Shop model #54405 here.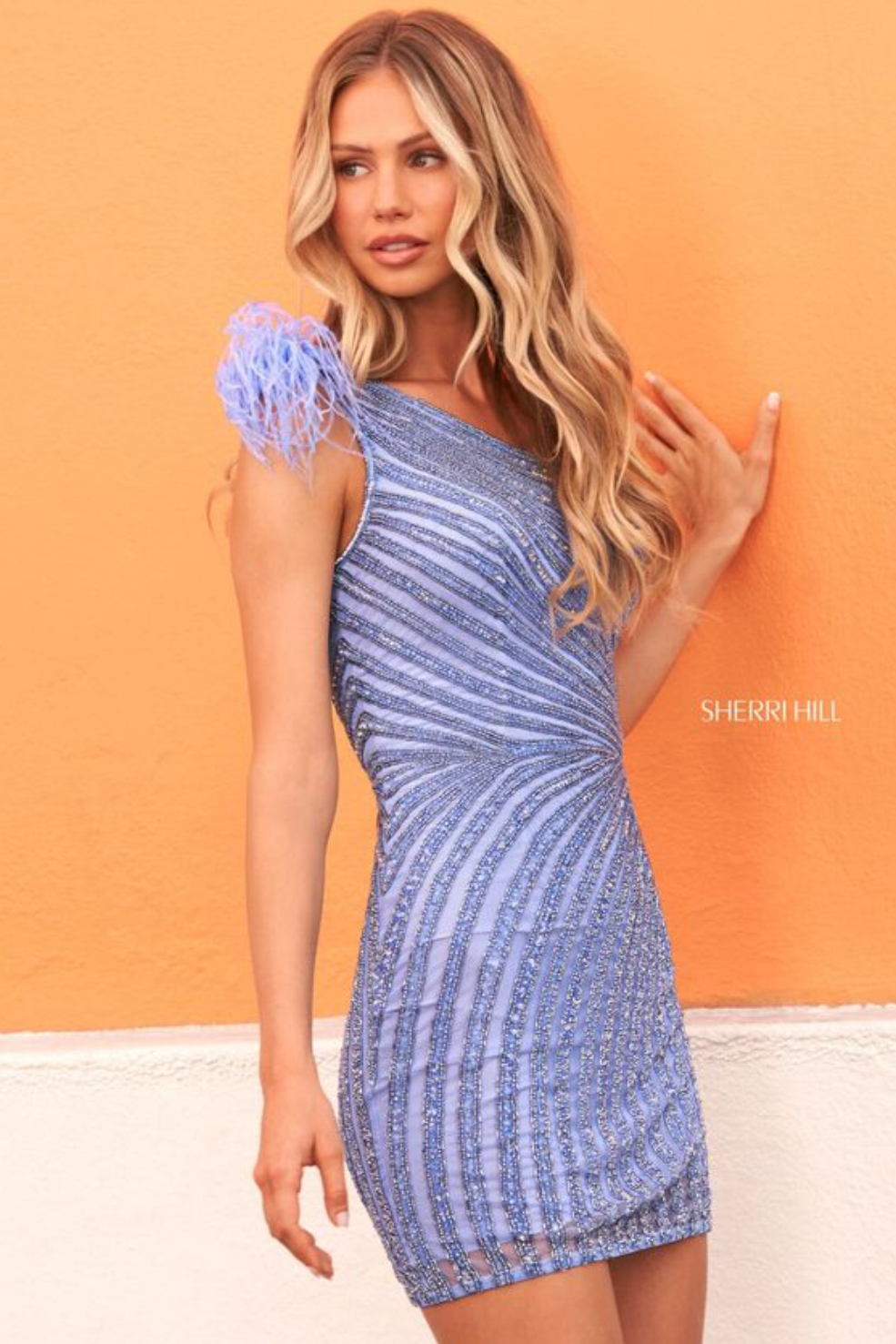 The body of the dress is fully beaded, with intricate beading forming a lovely line throughout the dress. The beadwork is so delicate and creates a gorgeous illusion.
What really steals the show with this dress are the ostrich feathers. On the upper right sleeve is a puff of pastel feathers. It's so soft, and I love how extra and playful it looks at the same time.
"Always classy and chic, the one-shoulder prom dress trend is a timeless classic," says Sherri Hill, "This trend is ultra-feminine, a little edgy, and super flattering."
The body of the dress is very form fitting and hugs the curves in all the right places. I love how comfortable it is and how it accentuates the silhouette.
This dress is a short mini dress, so it's easy to move around. It falls just mid-thigh and is perfect for pairing with your favorite strappy heels.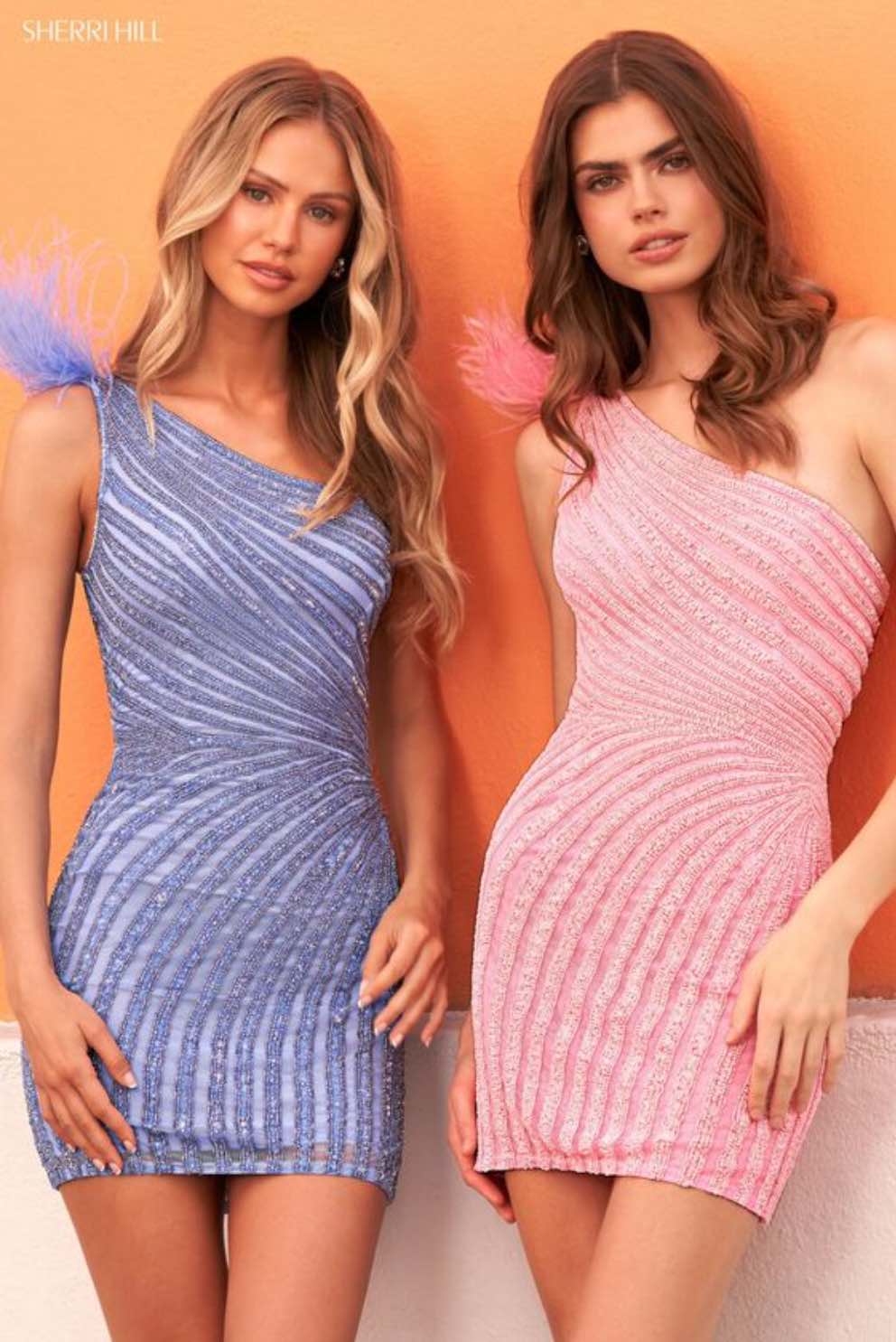 The dress is available in multiple colors including periwinkle, white, candy pink, black, and aqua. From this range of color choices, you and your best friend can even match in your favorite shades!
Follow Sherri Hill
Be sure to follow Sherri Hill on all social media platforms to stay up to date with their latest collections! Find Sherri Hill on Pinterest @sherrihill, Twitter @sherrihill, and Instagram @sherrihill. Be sure to tag them in your magical prom photos!