Getting away to a nice and relaxing beach vacation seems impossible with our current living situation, but there's no harm in planning for a possible future vacation! Traveling can be one of the best opportunities to explore a new place and create memories that will stay with you for a lifetime. After all, we all need to have our dream vacations lined up, so we're ready to travel after this pandemic.
Below, I've compiled a list of my 5 favorite beach vacation destinations I've visited that I think deserve a lot of attention. I hope they will inspire you!
1. Phuket, Thailand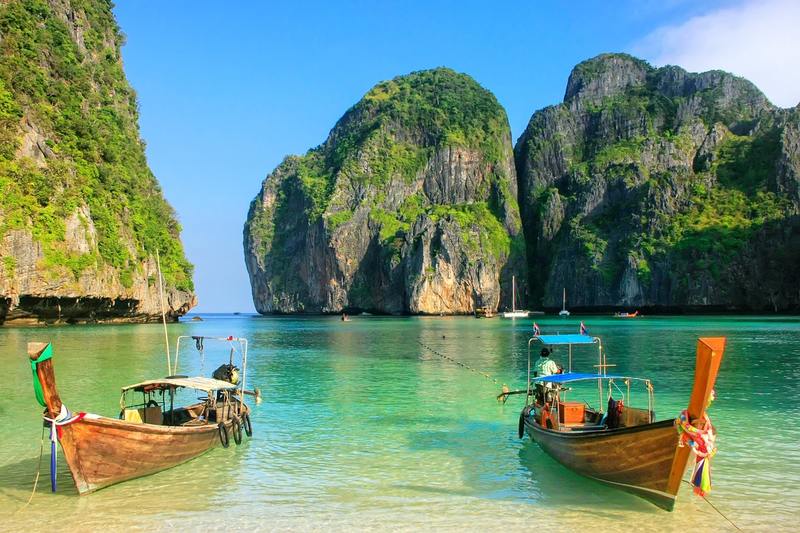 Phuket is a beautiful island that will absolutely make you feel like you are in paradise! The turquoise color of the ocean met with the warm white sand is simply stunning and will make you want to stay there forever. Phuket is well known for its stunning islands and karsts just off the mainland coast as well as its incredible Thai cuisine. It is a perfect place for snorkeling, boating, paddle boarding and many other beach activities. The islands' jutting shorelines are what day-trippers consider an "Instagram hotspot." In fact, on some beaches, tourists can ride elephants and spot wild monkeys!
When I visited Thailand in November 2019, the weather was absolutely perfect! I recommend visiting during the latter part of the year as it is usually very sunny and not too humid. My favorite part of the trip was taking a boat trip around the Phi Phi Islands! I also loved visiting the other major tourist attractions in Phuket, such as the Big Buddha.
2. Nadi, Fiji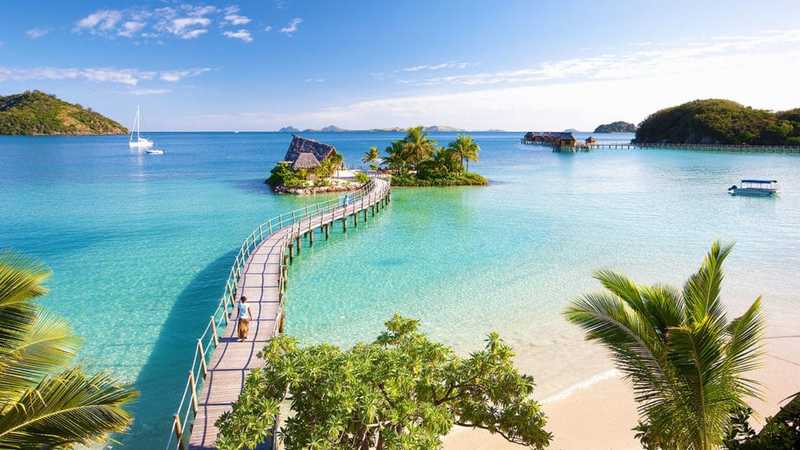 Nestled in the South Pacific, Fiji is the perfect destination for a beach vacation!
The beautiful coral reefs in the clear, turquoise sea water are definitely worth seeing. Tourists can explore and travel around the various Fijian islands very easily and even stay in secluded luxury resorts.
If you are an avid hiker, Fiji is also a great place to explore the outdoors. The landscape is earthy green and is filled with breathtaking views.
One of the most memorable parts of your experience in Fiji is that the natives are so friendly and welcoming to every visitor. They never forget to greet a visitor with a benevolent "Bula". Before leaving, you are almost guaranteed to learn a few words of the native Fijian language!
My family and I visited Fiji in the summer of 2016, and it was one of my most memorable vacations! We were overwhelmed with a feeling of euphoria the moment we stepped foot out of the plane.
We stayed on a small island called Vanua Levu, and it was a great experience. It was definitely more secluded and not the typical 'resort' beach vacation, but the hiking trails and beaches were spectacular!
3. Kauai, Hawaii
Who doesn't love Hawaii? !
Hawaii is one of the best destinations for a family beach getaway for a variety of reasons. Its warm climate, gorgeous beaches, adventurous backdrop and beautiful resorts are just a few of their many attractions.
However, Kauai is a bit different from other traditional Hawaiian islands. Its incredibly green and jungle environment adds an exciting and unique touch to the island experience. It is an especially amazing vacation spot for those who love to combine their relaxing beach holiday with an adventurous, nature-filled experience. There's only one thing to keep in mind when visiting Kauai…beware the chickens!
My favorite part of my trip to Kauai was hiking around the Napali coast. The ocean views are sublime, and I totally recommend checking it out!
4.Nassau, Bahamas
If you are looking for a seaside destination to get away from it all, the Bahamas is for you! It's a great place to try new water activities and relax on the beautiful beaches. In fact, tourists can even take a boat trip to Exuma Island and spot native pigs swimming in the ocean!
Many tourists stay at all-inclusive or beachfront resorts, which makes the visit even more heavenly. When my family visited the Bahamas, we stayed at a luxury all-inclusive resort called Atlantis. It was so much fun and the hotel had so many activities to try!
The Bahamas is one of the best beach spots and definitely worth visiting! Booking a trip to the Bahamas is also very convenient as there are direct flights from many major airports, and it is only 180 miles (289.68 km) off the coast of Florida.
5. San Diego, California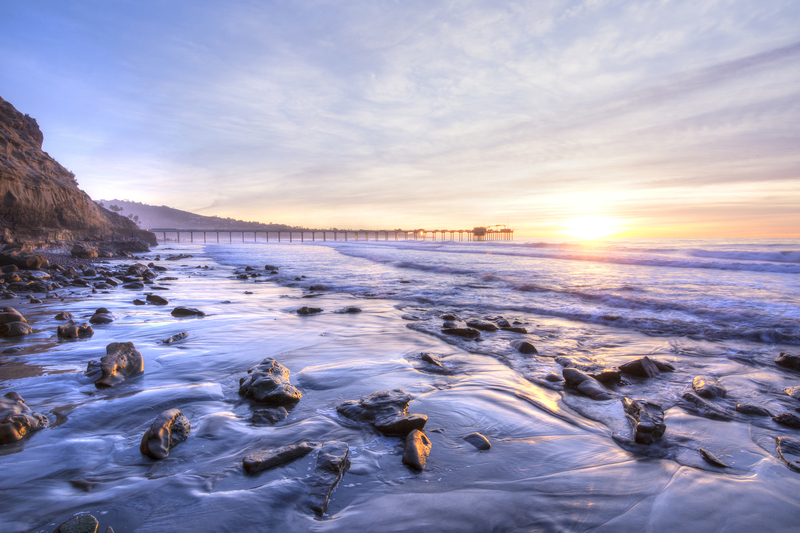 San Diego is the perfect blend of beach and city vibes for a fun and enjoyable vacation! It is a wonderful city to visit, especially during the summer months of July to September. Walking around the small coastal towns of San Diego County and swimming in the crystal blue ocean makes it so pleasant and welcoming to tourists. Kayaking the shores of La Jolla is just one of many popular beach activities to try!
Although I may be biased since San Diego is my hometown, you really can't go wrong traveling to Southern California! The beach town lifestyle is so desirous that you will definitely want to book another trip. San Diego is also a very family-friendly tourist destination as it is home to the famous San Diego Zoo, SeaWorld and Lego Land and only a 2 hour drive south of Disneyland in Anaheim.