Fall is here and school is back. Although some of us are going back to school differently this year, we will likely be spending more time with our families.
A good thing to do this fall is to develop a closer relationship and bond with your mother. This year has changed us a lot and made us realize how important family is, and even how much we depend on our mothers during this pandemic.
Whether you're doing your college experience at home and missing her home cooking, or in high school, we all need a mother in life. Here are 8 things you could do with your mother or mother figure during this pandemic to develop a closer relationship and have a bond that flourishes.
1. Spa day at home
A day at the spa is really necessary, especially during these times. Sometimes it's good to take a break from life, school or work and indulge yourself. What better way than with your mother to do that? Depending on your preferences, you can buy face masks and other spa supplies from a local store like Walmart, order them online, or do your own spa treatments at home.
It's your day, and the best part is that you can spend it with your mom. So you can choose if you want the face or the girl full of works. The most important thing is that you do it with someone who loves you and cares for you. You and your mother can relax together, talk or even listen to music. Remember that the true beauty of a woman is not what she wears or what is on her face, but rather how her mother raised her and what she believes in her heart.
2. Movie night
Nothing can bring a mother and daughter closer together than watching movies. There are so many shows and movies that you and your mom can watch that could possibly bring you closer.
You wouldn't need much – a streaming service like Netflix or Hulu would be the basic start. If you don't have a streaming service, you can rent movies or even buy a DVD (yes, they still sell it). From romantic comedies like The Kissing Booth and Crazy Rich Asians to shows like Gilmore Girls and Jane the Virgin, there's something for everyone.
No mother-daughter bond is the same, there is so much to watch out for that you both could create. That's the beauty of having a movie night or a marathon, there's something for every family dynamic, a show, a movie, a documentary, a comedy, etc.
My mom and I have the same taste in movies, we both love watching romantic comedies. Sometimes she even recommends movies she's already watched and I end up liking them. We review parts of movies that were funny and heartfelt, and somehow I feel closer to her. Whatever your relationship with your mother or mother figure, a movie night is sure to bring you closer to her.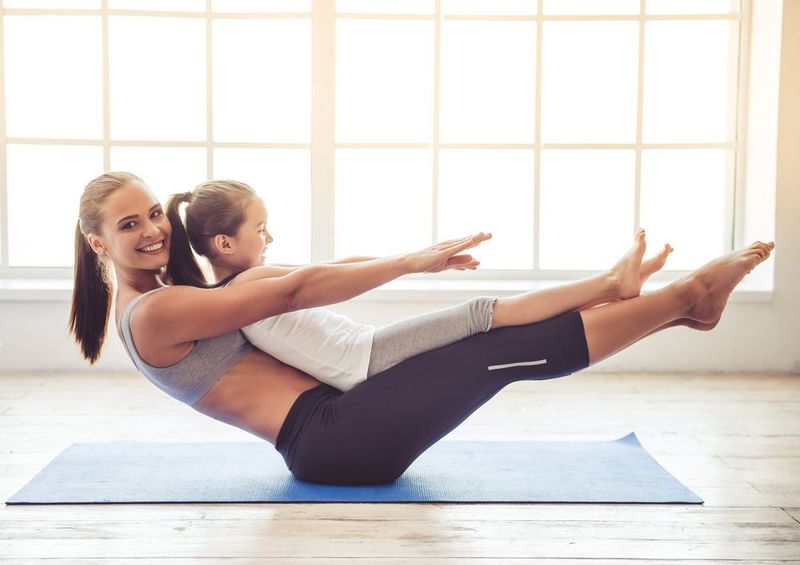 3. Exercise
Whether it's a workout, a bike ride, yoga, or a walk, every type of exercise involves some kind of trust in your partner. Nothing is really necessary to exercise.
For couple exercises, your partner would be your mother, and the exercise creates a special and strong bond. Not only do you need to train with your mom, but you also need to build trust and trust her every time you exercise. You rely on them to help you with partner exercises, just as they would rely on you.
Exercise is good for body, mind and overall health. Doing this with your mom would not only create a stronger bond between the two of you, but also relieve stress and tension in the body and mind.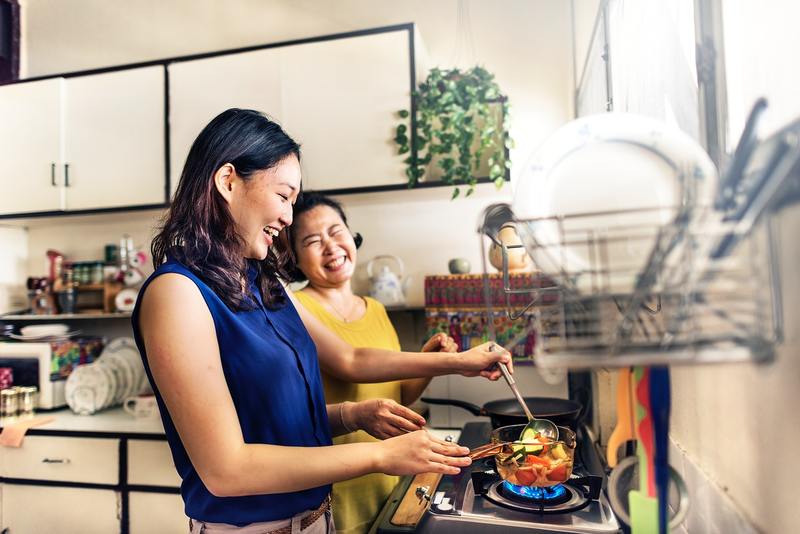 4. Cooking/cooking
Baking or cooking with your mother or mother figure could create a bond between the two of you. Just learning and talking while cooking or cooking could create a stronger relationship.
You could cook or bake an old family recipe or something that interests you both. Whatever you cook or cook doesn't have to be fancy or elegant, it can be something as simple as mac and cheese or ice cream.
What's important is that you and your mom do it together, and that you also talk and learn through the process. Once you have your finished product, you can both enjoy your hard work together. What would this experience gain? A closer bond and a delicious meal.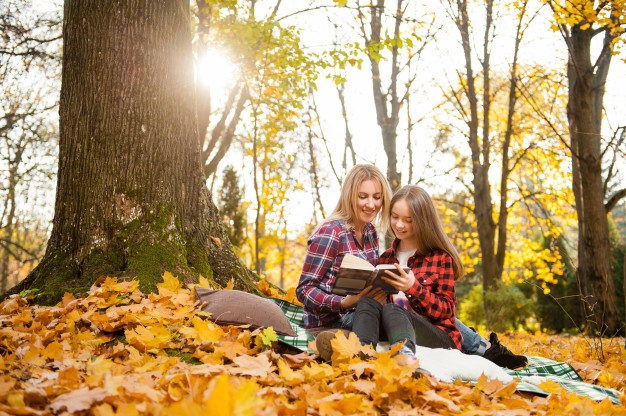 5. Book Club
Reading a book with your mother can also create a strong bond. You can read a book that interests you or could interest you both. You would compare notes and share moments from the story that made you laugh or remember a fond family memory. Any book really can be used to start a book club, there is no specific book to read. Just read something that both of you can read and talk about.
Another great idea for starting a book club is to read your favorite book, and when you're done, ask your mom or mother figure to choose their favorite book. This way, you will know more about her and what she likes to read, and vice versa. Reading someone else's favorite book also helps you understand them better. You would understand why they chose this book, what made them think, wonder, laugh or cry. You would have a closer bond with that person, just as they would with you, if they read your favorite book.
6. Picnic
Another good idea for an outing would be to have a picnic. Fall is approaching, and the weather is finally starting to cool off, and what could be better than eating outside and talking to your mother? Go to the park, the beach or even your backyard and have a great meal with someone who means a lot to you. You could read, play games, or even talk while having a picnic with your mom.
Picnics are great if you're feeling stressed or just need a change of surroundings or routine. I feel like the best part of picnics is what you pack inside. Picnics are adventurous, unlike any other meal. You can wrap chocolate covered strawberries or tuna sandwiches, pretty much anything you want. The most essential part of a picnic, however, is sharing it with someone you love and cherish.
7. Arts and crafts
During this pandemic, many of us have gone back to doing the simple things in life like moving furniture, redecorating our homes, and even rearranging our forgotten treasures. Creating something from scratch or just doing a fun DIY can be just what you need this fall.
What I love about arts and crafts is that you can create something new out of things you have around your house, or you can buy minimal supplies at the dollar store and reuse them. In the end, your finished product turns out chic, your style, and the best part is that you made it with your mom.
I find it amazing how we can just buy simple materials and turn them into something classy, ​​classic and expensive for half the actual price in store. If you want to do something more and complicated, and even add your own twist to your project, that would take more time and effort. It pays off in the end, when you look back in amazement at what you've created and are proud of the effort and time it took to complete it.
Nothing is more fun than doing something out of your comfort zone and adding your own twist and style to ordinary items. What makes it even better is sharing this experience with your mother. You could look back at when you did this project, the effort you put into it, and the fun you had with your mom.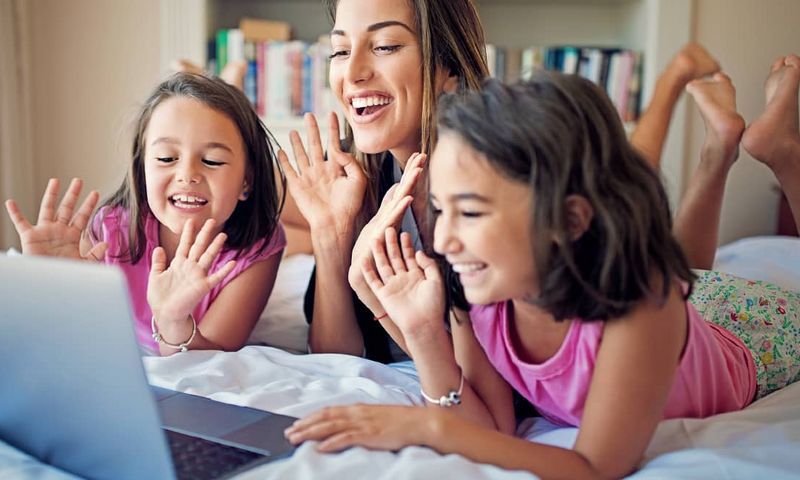 8. Play games (cards, board games)
Lately, with everything going on, most of us have been bored, and even some of us have grown tired of our devices and technology. Something fun you could do is play board and card games. I can't remember the last time I played Monopoly with my friends and family. Classic board and card games are so much more fun when you play with your mom or siblings. Not only do they remember the rules, but it's just better to play with people you know well, who understand what it was like to play these games.
Playing these games can make the time pass quickly and can also bring you closer, especially during this pandemic. Because let's face it, it's been a little hard to get along with our family these last few months. Playing old board and card games brings at least some normalcy to life. Going easy and playing the classic games you remember can help build a stronger, closer bond with your mom.