Flowers, chocolates and oversized teddy bears… Valentine's Day is only a snap away and while many are paired up to celebrate the day of love, many of us celebrate it alone. I'm here to tell you that celebrating Valentine's Day isn't just about giving someone a huge bouquet of overpriced flowers. It's also about having fun and learning to celebrate love without having someone in particular. If you're in the singles club, then welcome aboard, here's how you can make the most of just one Valentine's Day.
Galentines
Who says you have to have a romantic Valentine's Day? Bringing the girls together for a Galentine day is a great idea if you have other single women in your group of friends. (Blowing up Beyonce is an unwritten must!) A brunch, picnic, or even a candlelit dinner with your best friends can turn the holidays into a celebration of friendship. Which, let's be honest, is just as important as a traditional valentine!
Have plenty of games handy, while normal games like Truth or Dare, Would You Rather and Never Would Have Been a lot of fun, look for card games and board games to spice up Galentines. A few of my favorites that can be found online are: For the Girls, Incoherent, Cards Against Humanity and Cringeworthy. Be creative with your friends; bake and decorate cakes, dress up and take cute pictures, prepare themed dishes, abuse too much chocolate and above all enjoy each other's company.
Go out on a date
Maybe you've found yourself in a situation where girls aren't available and that's okay because no one is stopping you from enjoying your own company. Treat yourself to a nice dinner or if you're of legal drinking age, immerse yourself in a few cocktails. Spend the evening at the beach and grab some takeout after a dip in the ocean. Go see that new movie you wanted and feel free to grab some snacks at the cinema. For more homebound readers, you might be happiest splurging on a night at home.
Treat yourself and do something you love! Celebrating the love we have for ourselves and the time we can spend doing things we love on our own is just as important as doing them with a significant other. It shows that we have the ability to take time for ourselves and that we don't need someone to buy us chocolates and roses to enjoy a day of love.
Organize a wellness day
Valentine's Day is all about being spoiled, so why not spoil yourself? Book a manicure or splash out and get a blowout and touch-up at the salon. Don't be a stranger to the mall either, retail therapy and a new outfit can be the icing on the cake to a perfect day of grooming in my books. You can find other ways to pamper yourself, like logging off for the day or spending time somewhere you love.
Turn off your phone for a while and just enjoy the little things rather than scrolling and potentially feeling down about seeing messages from couples together. Live in the moment and this moment should be focused on feeling like a million dollars after a day of relaxation! Although a day of pampering is never complete without a face mask and bubble bath, be sure to include it at the end of your day. Sit back, relax and treat yourself for the day.
The Snapshot Checklist
If you feel like none of these ideas tickle you too much, then absolutely do whatever is cliche (it's totally okay). Rummage through the pantry and gather as many candies and chocolates as you can, maybe take a trip… or two to the store. Grab yourself a bouquet of roses while you're at it. Watch as many romantic comedies as your eyes can handle.
Laugh, cry, Google the age of the stunningly handsome male lead character. Maybe take a break from the sweets and order a pizza and continue the marathon. Some movie recommendations to get you started: Legally Blonde, La La Land, Wild Child, Aquamarine, The Notebook… Ryan Gosling, need I say more? As well as, How to be single (very appropriate, right?)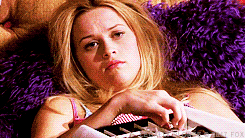 The daunting Valentine's Day party might seem a bit overwhelming when you don't have anyone to call your valentine, but in the end, it's actually a lot of fun when you know how to celebrate being single. Whether this year you decide to splash out and indulge, snuggle up and eat dozens of chocolates, or spend it wreaking havoc with your best friends, it really isn't that bad.
For those anti-Valentine's Day people, I see you and don't worry. It's only for a day that the teddy bears come to the clearance aisle. Let me know how your single Valentine's Day is going, and I hope few people suffer from a bad hangover or chocolate food coma this year.